dark passenger_ is the solo project of producer Lewis Mander, who has spent the majority of his music career playing guitar. During the last three years, an almost uncontrollable urge prompted Lewis to turn his hand towards producing electronic music. His influences include, Nine Inch Nails and Gary Numan, as well Sasha and John Digweed. A quick run through his catalog and you will notice that dark passenger_ has dedicated himself to making rule-breaking sounds that are captivating and evocative. There is no predicting the paths of his songs: a track can morph into a genuine explosion of sound, or it can amble around on a dedicated rhythm before slipping into nothingness and back again.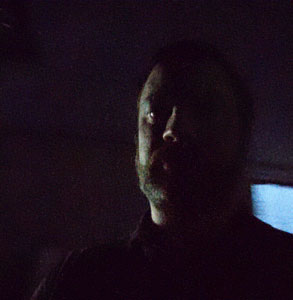 Instead of his electronic sounds coming off as robotic or cold, the best of dark passenger_'s work has a constant shifting aesthetic that infuses an organic living quality to the music. This is more than evident on his latest single, 'designed for objection'. Here dark passenger_ manages to be deep and profoundly emotive as he batters you relentlessly with his percussive onslaught. The track reaps the artist's sensory qualities by attaching a rare cinematic depth to his disruptive sound.
"designed for objection delves into a recurring theme, one that has become ever more prominent in today's society," explains dark passenger_.  The track examines the increasingly thorny issue of how social media is having a significant impact on our mental well-being. It explores the possibilities of exiting the status quo of being totally seduced by artificially constructed lifestyles and likes, and the ability to reclaim the capacity to see things for what they really are.
Everything feels distinctly open to possibility on 'designed for objection', powered by a thundering lifeblood pulsating through the veins of the track. The intricate programming of drums and bass lines, are rich and tangible behind the music's constantly revolving backdrop.
Initially, the song leans on a foreboding and tense sense of atmospherics, before the rhythmic underbelly uncovers itself, to incessantly propel and intimidate the momentum, breaking the status quo.
'designed for objection' is rippling with synth and percussive action that draws attention, but is spacious enough so that most of your time is spent in an aura of suspense, wondering where the music will go next, while the persistent rhythmic tension will dominate your senses throughout.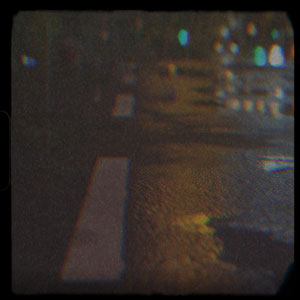 Typically, dark passenger_'s music feels intricate and stimulating, generating a coherent image, which matches the narrative theme of his tracks. This trend, is cemented and certified, on 'designed for objection'.
Here is where dark passenger_'s creative and matured electronic production sensibilities show their merits. Deliberately distinctive and technically expressive, the function of the producer's creations is focused on being much more than simple picturesque sonic imagery.
Instead, dark passenger_ infuses complete narratives into the very fabric of his musical pieces. Though sometimes complex, the more you listen the more accustomed you become to the world the producer has created within his works.
 'designed for objection' provides an excellent gateway into dark passenger_'s  catalog. The single produces a journey through emotions, as reflected by Lewis Mander's musical experimentation, which looks to flex the listener's mind, while opening them up to new musical possibilities. New music from him is always a treat by any measure!
Connect with dark passenger_ on FACEBOOK: https://www.facebook.com/Dark-pasenger_-108126518396577
Please follow and like us: