Dan Kastelnik aka Crown Cove is an artist from Bethlehem, PA., who has released the single "Better Man".  50% of net proceeds from the single's sales and streams will be donated to the Navy Seal Foundation. Crown Cove shows a knack for making quality music while having a strong mainstream appeal.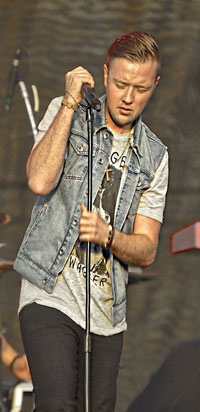 I am always looking for something new in music to get me out of the rut and this did the trick. "Better Man" is an almost perfect pop-rock song. Great sound, great voice and a memorable tune. Not too loud and not to mushy.
He has a unique voice that is full of expression and emotion. His song writing is whimsical and insightful. The record is well-produced and sounds polished, confident, and radio-ready. When you are self- aware, nothing impresses you very much. Until you listen to this track and realize everything you thought you knew about love and relationships, was wrong – from a man's point of view.
Crown Cove provides a new take on relationships and how we shape and form ourselves in it, especially male partners. Call it social commentary, but you will find yourself open to every taboo that is broken down and put into verse on "Better Man". If you smile, cry or feel any emotion at all, know you have allowed the music to do what it is supposed to.
It's is healing in its own way – A balance of all that we keep hidden inside of us, pretending to be tough, uncaring and above it all, Crown Cove puts into plain view for all to see.
"Better Man" is stripped and wears its heart on its sleeve very nicely indeed. The music shines from the first note to the last, while Crown Cove provides an understated yet soaring vocal performance that reeks of honesty and integrity. Lyrically this track is just very real, heartfelt, confessional, and at all times highly listenable. Simply a great all-round effort!
OFFICIAL LINKS: WEBSITE – ITUNES – FACEBOOK – TWITTER – SPOTIFY
Please follow and like us: