Typically, heartbreak songs are sad and slowed down but Corina Seas picks up the pace with her latest single, 'Sonic Erasure'. Turning tragedy intro triumph, she puts a fun dance beat behind powerfully honest lyrics and creates a pop song you won't be able to get out of your head.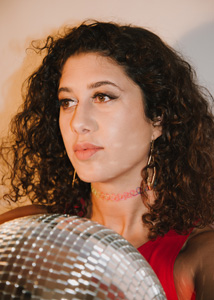 Channeling her sound from an eclectic lineup of musical inspirations ranging from Sting to Tupac, Corina Seas hones in on her and otherworldly vocals. Coupled with an expertise in live instrumentation and music production, Corina's artistry yields a unique blend of electro-pop and alt R&B. With standout vocal styling that's reminiscent of '90s R&B divas and modern pop, Corina Seas' sound is sure to capture audiences with catchy hooks, passionate lyrics, and incredible production value.
Corina Seas started singing almost immediately after she muttered her first few words. Unlike many vocalists, Corina learned to write songs first from free-write poetry, then through freestyle rap where she discovered how to transform stories into music. Now, with years of musical development behind her, Corina is an expert at crafting lyrics with passionate stories and poignant messages.
Despite these serious thematic explorations, she is anything but overly serious in her personal life. A self-described goof ball, Corina is a fun-loving, down to earth artist with innumerable passions including dance, art, linguistics, and visual art. She is also an activist who is involved with Latinas in Music and various equality and mental-health awareness groups. Corina Seas lives and breathes music.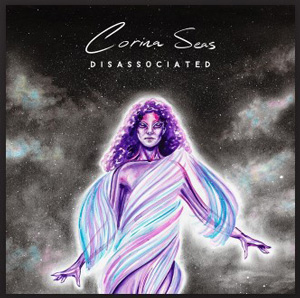 OFFICIAL LINKS: WEBSITE – INSTAGRAM – SPOTIFY – ITUNES
Please follow and like us: