Out of LA, CONVEY is Post-rock band with rampant progressive undertones. "Nothing But a Love Song" is the band's first official single release. Currently working on a full-length album, the band promises that more songs, show dates and music videos will be following soon.
With their debut release, CONVEY temporarily position themselves as one of the most musically audacious new bands in the mainstream today. These guys put an extremely fresh and exciting spin on rock stylings, and manage to sound very natural and cutting-edge in the process.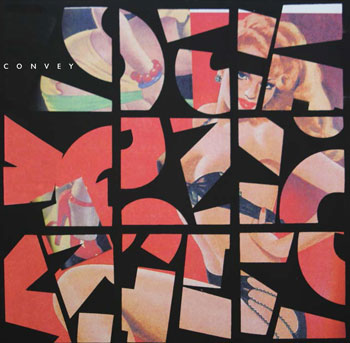 Epic, unpredictable, and devastatingly intense – and that is just the vocals I'm talking about – CONVEY are most certainly not for the faint of heart. However, those who appreciate post, progressive rock or any daring and challenging style of rock-infused musical art will find great worth in this, one of the best and most exciting single releases of the genre, this year so far.
For anyone who is looking for a band that is different and not just like every other band out right now, CONVEY is a great alternative.
Once you're able to drag your attention away from the mind-blowingly impressive vocals, you'll begin to notice how the music shows plenty of thought and depth; the instruments seem to almost weave in and out of each other in some places, creating a surreal and mind-numbing effect.
The most impressive aspect of "Nothing But a Love Song", beside the vocals, in my opinion, is the intense yet jangly feel and flow of the song – the guitar riffs provide subtle and dynamic undertones, with moments of sheer over-driven crunch, while the bass and drum lines are thoroughly supportive of the music, maintaining a constant degree of complexity, especially rhythmically.
The kind of feeling you get when you hear a musical idea and it literally takes your breath away, is what you get with "Nothing But a Love Song". You also become fully aware, after 16 bars of music that you're listening to something truly inspired.
What the future holds for this band on their first official single, no one knows – I don't know if we can even begin to perceive what they are capable of coming up with. One thing is certain though, CONVEY will help you sprout a whole new level of appreciation as they show you what sincere creativity and musical exploration sound like.
OFFICIAL LINKS: WEBSITE – FACEBOOK – YOUTUBE – INSTAGRAM – TWITTER
Please follow and like us: