Following up on the success of their catchy single "Sorry'0", London R&B pop band Carreira 3 is returning with a new exciting single. A fun-loving and anthemic tune, "Calm" has an upbeat and optimism-filled vibrancy. The song features a lively pop-inflected track featuring a catchy melody and warm delivery. Their new single is definitely a perfect way to delve into their universe. Actually, listening through your stereos will transport you (mentally), to that front-row seat enjoying the band's live performance.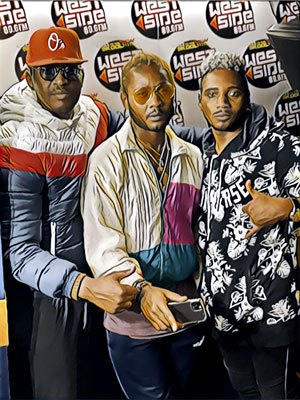 Carreira3 is an emerging urban vocal group originating from London, United Kingdom. Consisting of brothers Jace, Alfie-J, and Dieu Carreira, Carreira 3 is set to leave their footprint in the music scene.
Currently, the trio has been dominating Europe's R&B and the pop market as well as delivering must-watch performances. Owners of their own label, Carreira Records, the trio has a distinctive and catchy style that will have people hooked.
Quickly making a name for themselves, Carreira3 were judges in the BBC 1 show "All Together Now" alongside Geri Halliwell from the Spice Girls.
With thousands of streams and downloads, Carreira3 is a force to be reckoned with. Performing at the biggest venues around the U.K., Carreira3 is the live show that you must watch.
From their releases to the stages, the trio is set to continue their meteoric rise to stardom.
Make sure to keep up with them for their latest releases.
OFFICIAL LINKS: FACEBOOK – TWITTER – INSTAGRAM –STREAM – YOUTUBE
Please follow and like us: