It seems as if everyone wants to blur the genre lines in hip-hop. The days of single-faceted artists staying in one lane no longer. Enter Brian Kelly, who has managed to seamlessly fuse different styles and ear-catching melodies without sacrificing a single bar of hip-hop integrity. His 2020 album, "FOR FANS Vol2", is an impressive mix of smart rapping, melodic hooks and crowd-pleasing, futuristic grooves that don't sound too much like any other genre-blenders out right now. Any time an artist can blend all-embracing styles together in a way that does not seem forced or stolen it definitely makes for an eye-opening listen.
2022 sees Brian Kelly bring his single "Helluva Time" (ft. Speedy Monsta) to the table. The NY rapper/singer with a syrupy-but-snappy sound surrounds some of the easy-on-the-ear rewind-inducing bars I've heard this year.
Kelly makes use of a bouncy beat and unforced flows, showing he can pitter-patter over a beat with the best of them. While Kelly's rhymes are beautifully understated, Speedy Monsta adds an urgent edge to the proceedings with his juxtaposing tone.
Appropriately, this song is smooth as hell – Brian Kelly immediately impresses with his singsong ability as he jumps into the opening verse. His sense for melody is incredible, and his languid delivery complements it perfectly.  To be honest, "Helluva Time" (ft. Speedy Monsta) is just so infectious.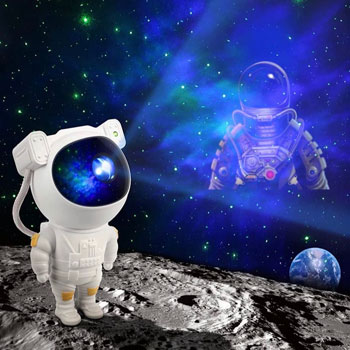 The snappy beat and the trap-styled hi-hats in the background make this a feel-good track right from the start. It's literally impossible not to bob your head to this beat, and this track is undeniably impressive as Kelly drops vibe-inducing tones.
The lyrical quality takes an ulterior step upwards when Speedy Monsta effortlessly jumps into the mix. It feels edgy and driving without ever seeming like it is out of the artist's control. The shimmering keys and gliding bass makes this section, sound like a ride-in-the-whip kind of groove. The production is intoxicating and Brian Kelly's deeper and slower delivery emphasizes his enticing flow and his effortless confidence.
"Helluva Time" (ft. Speedy Monsta) feels luxurious and ambitious. This is a definite highlight track. Brian Kelly's verses also add an emotional quality to the track. This is definitely a case where his performance steals the show. Kelly is one of those unusual voices that you simply cannot go without hearing.
This single is a true testament to the kind of impeccable work that Brian Kelly is so effortlessly capable of, and a pleasure to listen to, from start to finish. He is comfortable with who he is, and what he represents musically.
His relaxed pace is something Brian Kelly has clearly spent time mastering. It translates into very soothing vocals that offer a raw and rugged rap style. Ultimately, "Helluva Time" (ft. Speedy Monsta), for me, is a trademark of Brian Kelly's steez, hitting all elements of quality raps, a wonderful feature from Speedy Monsta, and a stylish bouncing beat.
We are still in an early part of the year, but this track has everything it takes to stay in constant rotation. I think Brian Kelly is a special talent with the ability to pioneer his own personal lane of sonic art that can blossom into something magical.
OFFICIAL LINKS:
Streams – https://untd.io/r/AzEzsHt53rvG
Twitter – https://twitter.com/Hardlyforget
Instagram – https://www.instagram.com/homealready/
Soundcloud – https://soundcloud.com/stillbri
Please follow and like us: