Boy in the Rain is a composer and solo artist. His style draws heavily from classical and romantic periods, stemming from the traditional piano studies of his youth, but incorporates modern styles into a unique contemporary fashion.  His latest album, "Wave," is a collection of original piano solos. The piano has a chief interest of exploration for many composers. Through the history of music we can even certify the following: static discoveries and dynamic ones. Bartok, for example, in many of his solo piano pieces is always certain when to use an incomplete chord, which register and which inversion to choose. Thus he made many static discoveries. He would play something like any major triad in the 4th octave, together with an additional third in the 2nd octave, producing a slight dissonance due to a clash of acoustic overtones.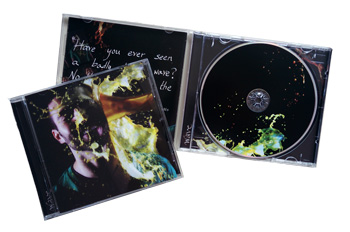 Ravel, Ligeti, and many others, of course, were interested in dynamic means of expression. This is the same expression that interests me, for the simple reason that I don't want to be challenged by piano music, but rather be emotionally soothed or stimulated by it. Hence when I came across Boy in the Rain's dynamic playing on "Wave", I was excited from the get go.
The album contains a real wealth of beautiful music – 15 tracks to be exact. The track titles range from specific imagery ("Scars") to more amorphous concepts ("Plunge"), but they are all gems to listen to, even without the track titles as a reference.
The music is incredibly relaxing and does what great music is supposed to: transport the listener to another place. Whether you listen intently to the music, or as background for work or something, you cannot help but be moved.
Boy in the Rain does an excellent job on the piano. While none of the songs beg to be described as virtuoso showpieces – and I don't even think that is part of Boy in the Rain's intention – nevertheless they show he has a master's touch at the keyboard; phrasings, dynamics, and ornaments are all so well done.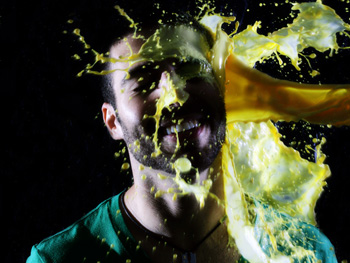 The essential nature of this fine assemblage of piano mastery makes this album a real treat for any world weary soul. Boy in the Rain is a clear and powerful voice amidst a sea of so-so, same pretension, masking as musical talent. The ambient nature of this man's playing will fill your home with a harmonic richness that serves to pamper your soul with each listen.
He carves a soundtrack for lovers, for loneliness, and for living. His fleeting piano has that feeling we often associate with the sound; bittersweet, morosely fulfilled, with an undercurrent of swift, raw emotion –an easy way to the heart, but it's an addicting sensation.
The great expression and emotion in his compositions is perfectly clear. From "If I Lived Again", to "Song For Sarah" and "Flutter" it is hard not to be moved by Boy in the Rain's dynamic playing. On this album he has pushed his sonic visions to the fore, as "Wave" is anything but incidental instrumental music.
OFFICIAL LINKS: FACEBOOK – TUMBLR – CDBABY – SPOTIFY – APPLE MUSIC – GOOGLE PLAY
Please follow and like us: