BLUEOX RELEASES SONG AND ACCOMPANYING VIDEO FOR "BLACK STAR ROAD"
Jersey City psych-rock duo BLUEOX releases now song and accompanying video for their song "Black Star Road." Stream or purchase it here: https://ditto.fm/black-star-road
BLUEOX channels the spirit of 70's-era Pink Floyd and My Morning Jacket, with a splash of afrobeat tendencies. The band debuted two original songs "Walk Tall" and "Panic Attack" in 2019 and have more single song releases leading to their debut EP release this Summer.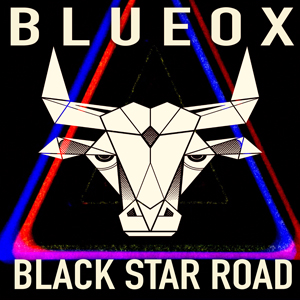 They recently paid tribute to the Grateful Dead with the release of their video version of "Brokedown Palace." The song is available at all streaming platforms here: https://ampl.ink/8ojQj
With haunting melodies and bold lyrics, singer Kieran Sullivan (Cecelia Celeste) delivers each song with the confidence of a life truly earned. Producer and multi-instrumentalist Donny Dykowsky (Chesterwhite) is a perfect complement for Kieran's approachable grit and melancholy as they both set the tone for a story-telling concept with themes of light and dark, the afterlife, and beyond.
"Right now, times are so critical with the Covid-19 pandemic. People are dying, a lot of people are sick and getting crushed financially. As artists we hope this song and video can offer the world an escape for a moment from the uncertain anxious reality, we all find ourselves in right now. We are encouraging our fans to donate to a local business or a charity that is in the fight against the virus. Being from Jersey City we have made a donation to support the New Jersey Pandemic Relief Fund." Says singer Sullivan. Please considering joining us and donate here: https://njprf.org/
OFFICIAL LINKS:
https://www.blueox.tv/
https://www.facebook.com/blueoxofficial https://www.instagram.com/blueoxofficial/
http://www.twitter.com/blueoxofficial
Please follow and like us: