BIGTTHOI is the CEO and artist of THOINATION music. He has a single out called "Strogenoff". It's evident that when BIGTTHOI is talking about the chicks or spitting about weed and currency that he is engrossed in his element, and on this head-nodding groove-joint he explodes with great rhymes for the hoes as well as the niggas. Listen and learn. The title track introduces a banging sound with the rapper singing the hook and displaying the versatility that he is known for. Nobody does it quite like BIGTTHOI, love him or hate him, he does what he does and he does it damn well when he's focused like this.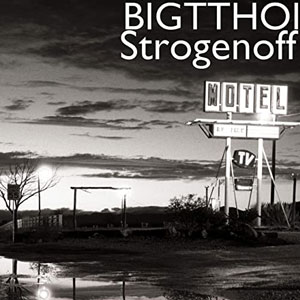 Supported by a gravel-road-voiced delivery that suggests urgency, the beat is dynamic and bouncy and the song makes for easy listening. Songs like this, though concise in runtime, show BIGTTHOI's diversity as an emcee with a wide range of flows and deliveries fitted into his toolkit.
You also begin to realize what a good songwriter he is. He's fresh, his flow is live and his voice is not strained. The song is beautifully constructed with layered production, yet it doesn't feel convoluted or complex. There is very clean vocal arrangement and a well-delivered, crisp narrative.
BIGTTHOI is fresh, his flow is live and his voice is never strained: "I've got a wood full of kush that I'm smokin' on, bad little bitch that I'm pokin' on. Pocket full of money and I'm flying into Vegas. Time is my money, ain't got time for you haters." In this context, BIGTTHOI sounds great, sporting a respectable amount of swag. Regardless of any solid beat, the best part of a BIGTTHOI release, is the man himself.
BIGTTHOI shines on "Strogenoff" as he displays his lyrical prowess and his typically powerful voice which bleeds through the track. In a game where originality is sorely missed, and should be praised, BIGTTHOI delivers enough on this track.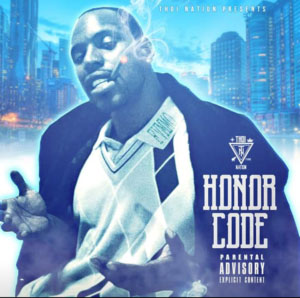 At a time when hip hop is transitioning, with artists of all different styles finding success, BIGTTHOI sounds right on track to find his place within the leading pack. He proves beyond doubt that he deserves a spot in the conversation when discussing talented hip hop and rap artists.
On "Strogenoff" BIGTTHOI exudes confidence (and cockiness), something that he does brilliantly without being too bombastic or overwhelming.
Ultimately, the mood and the vibe set are sensational as they play to BIGTTHOI's strengths, allowing listeners to enjoy a combination of powerful drum kicks, resonant keys and abrasive, catchy rhymes by BIGTTHOI. The rapper has packaged the song with a set of characteristics that can be stretched out and bent to fit a vast number of ears.
At the end of the day, music is intended to be entertaining, and BIGTTHOI delivers just that, in droves. In the process he makes no qualms about the lyrical content, distributing his open-minded, outspoken verbiage, at will. Of course, being backed by an impressive instrumental always helps. As a result, "Strogenoff" is well placed to win BIGTTHOI new admirers, and satisfy hungry fans.
OFFICIAL LINKS: WEBSITE – SPOTIFY – YOUTUBE
Please follow and like us: