One of Sweden's prominent emerging musical exports, Baugarn, is quickly making a name for himself in the music industry. The talented artist presents his newest anthem, "Spaceship." The dance/pop fusion delivers an anthemic production with feel-good instrumentation, soothing vocals, and a groovy bassline. The emotion-drenched vocal adorns the instrumental that shines and sparkles at every turn.
This is precisely the kind of record that proves there is no doubt Baugarn is an artist to keep an eye on. "Spaceship" will capture anyone from the first note and leave people wanting more as the message parallels the vocal performance's emotion.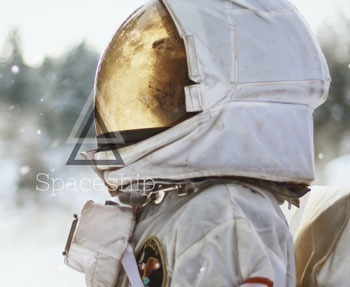 From beginning to end, "Spaceship" is filled with energy that will radiate onto the listeners. Baugarn's release is a must-listen-to single as he is set to release more captivating music in 2020. Make sure to add it to your daily rotation, as it will uplift your day! The release is available in all digital stores on October 16th.
About Baugarn
Baugarn is an emerging electronic/pop artist, producer, and songwriter originating from Linköping, Sweden. The new artist is set to make waves in the scene with his unparalleled sound and style. Inspired by his life experiences through traveling, Baugarn seeks to create music that will uplift people and feel something.
The talented musician aims to push the envelope with his sound, which radiates a modern feel-good style of pop with an infectious electronic sound. Baugarn is fueled by his passion for music, and his willingness to become the next prominent artist to breakthrough.
With every release, the Swedish artist will have listeners engulfed into the world he creates with his infectious sound and mesmerizing style. Through his lyrics and sound, the artist paints a canvas that evokes emotion. Baugarn is an artist to keep an eye on and ear out for as he is set to take the music industry by storm.
Follow Baugarn: Website – Facebook ​​ – Instagram​​ – Spotify ​ – YouTube​​ – Soundcloud​ – Twitter
Please follow and like us: