The Omnis Collective is a group of musicians who come together to express a different side. Their vision is to defeat genre barriers and create unique sounds based on capturing the moment. Currently, the group consist of 2 artists – Nova Wave and TBD. The Omnis Collective seem to have few, if any peers, at delivering diverse soundscapes with dramatic flair on chilled and jangly backdrops. Their musical minds are essentially boundless. They love to defy genres and certainly do that on their latest single, "Leave It Be". It is as eclectic as they have been previously, and clearly shows that whatever they turn their hands too, sounds like no one else.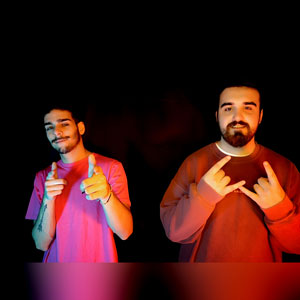 This is a single that draws together many glistening strands of indie-rock, alt-pop and wondrous downtempo grooves. "Leave It Be", sounds like virtually nothing else in the band's freshly created catalog. It is a somber psychedelic trip which evokes a dream-like haze, with a cool and smooth delivery.
It begins with reverse effects and shimmering guitar strums, before the down-tuned, muted-like vocals thread through the verses, which are juxtaposed against a steady mid-tempo beat and throbbing bassline. In this particular number, the minimal instrumentation really shines through, enhanced by seamless production that is pristine, and doesn't overpower.
The Omnis Collective use the lyrics to conjure an added vibe and emotion. The imagery is moody and foggy. It sounds both intimate and personal in a single blow. "Leave It Be" is a triumph of atmospheric, poetic, and purposely understated songcraft, from two promising, up-and-coming musical artisans.
Connect with The Omnis Collective on their WEBSITE and on INSTAGRAM. Stream their music on SPOTIFY.
Please follow and like us: