Originally from Alabama, singer-songwriter Aijalon Singz is now based out of Atlanta, GA. He dropped his debut album, "Rumination" in January 2020 and has since been building his fan-base and brand. Rich, resplendent and brimming with nuance, Aijalon's voice embodies the core elements of R&B and Soul. Whether he is riffing over a syncopated groove or pouring that buttery croon over a whispery bedroom jam, few artists around right now, can deliver his level of quality and cool.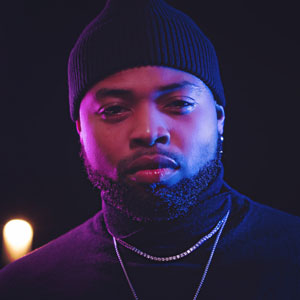 Part of the magic Aijalon Singz creates is bringing freshness to the familiar templates that our human experiences represent, keeping the messages on the path of optimism and uplift. Something he pulls off with aplomb on the rousing "Buss Down".
The singer's distinctive unification of vocal subtlety and power is profoundly present in the track. It also confirms his standing as a purveyor of classic R&B with his ear totally in tune with the pulse of today.
With his good looks, multiple musical gifts and vocal tones that's ready to soothe souls, break hearts and charm fans, Aijalon Singz is on a trajectory to place himself in the upper echelons of his craft. His music epitomizes what it means to be identifiable yet distinct.
Moreover, his voice stands as the identifiable constant that connects all of his work. On "Buss Down" Aijalon demonstrates his continued ability to churn out a quality melody and a luscious arrangement delivered with the kind of vocal resonance that will elevate him to top-tier status.
The sexual phrasing and considerably sultry delivery of the song's theme only adds to the mood. "Buss Down" is more compelling than what several of Aijalon Singz' contemporaries are putting out right now.
Its descriptive and straightforward stance still managing to leave plenty to the imagination. Both the lyrics and performance suggest the caliber of his talent, but Aijalon's authentic vocal approach is the constant factor which keeps the track's momentum steady and vibrant.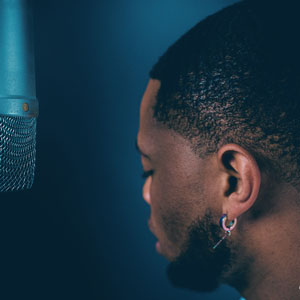 Aijalon Singz' hearty phrasing and obvious affinity for the narrative is hard to not be drawn to. Aijalon is the kind of singer that the public wants. He throws his entire being into a song, and that confers honesty and passion into the lyrics.
He uses the backing vocals in a way that gives "Buss Down" a classic feel. It gives listeners an insight into where Aijalon Singz is as an artist, as well as where he is going. The track delivers equal portions of contemporary swagger, grown-ass man sensuality and undercurrents of tender, throwback R&B.
The song has enough polish to sparkle and enough substance to stick. In today's overwhelmingly troubled times, the smooth, soulful arrangement and production of "Buss Down" is easy to appreciate given the harsh realities brought to the surface every day. Aijalon Singz' pensive writing and vocal phrases add momentum to his striking parlance.
While some of Aijalon Singz' contemporaries stand out with in-your-face stylistic choices and others briefly impact with here-today-gone-tomorrow posturing, Aijalon assured his ongoing musical relevance with a commitment to his craft on "Buss Down".
OFFICIAL LINKS: INSTAGRAM – TWITTER – FACEBOOK – YOUTUBE – MUSIC STREAMS
Please follow and like us: