NumberOneBeats presents the techno release by Tech You Very Much label leader A.C.K. The new track "Raw" is produced for the underground audience. A.C.K.  seems to have a magical control over his sound. He works his sounds hard. He plays with the tempo and manipulates the pitch until samples transform into something brilliant and entirely new. The result is a really slippery sort of organic noise that tumbles and dances and constantly evolves.
"Raw" is a track that literally shakes, rattles, and rolls, but it also bubbles and pops, and then gurgles, rumbles and bounces. Techno master A.C.K.  really delivers the goods with this one as he impresses with his ability to deliver maximum funk with minimal means.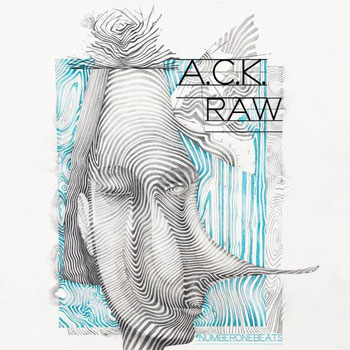 This mix is quite minimal throughout: no filler, no fat, just tasty techno grooves where the funk is as much in the spaces as in the sounds. The bits and beat itself is varied and always interesting, with many different timbral and tonal qualities creating multi-hued dots and smears within the skeletal arrangement.
Although restricted to a 125bpm driving 4-on-the-floor pulse, the overlying poly-rhythms explore a wide assortment of variations on basic dance-floor bump. "Raw" manages to stake out new dance floor territory, while never neglecting the needs of the feet or posterior…bump-wise. Ok, just bump it in and get down. It's as simple as that.
A.C.K. has stood behind turntables all over the World. He has also worked as an event, concert, and sound & light manager, as well as heading his own event companies. He has worked with a host of international artists and has released many successful singles and compilations.
A.C.K. also started his own electronic music label called NumberOneBeats Records, and also hosts a weekly global radio show NumberOneBeats on different live streaming, satellite and FM radio stations across Europe, Canada and the USA. A.C.K. obviously holds his fans in high regard, and wants them to understand his intentions to better appreciate his music.
He advances techno by instilling the party atmosphere into the armchair listener. "Raw" is a minimal but truly a timeless piece by an artist who consistently innovates while raising the bar, and eyebrows alike.
OFFICIAL LINKS: www.dj-ack.com – www.numberonebeats.de
Please follow and like us: