Born in Surulere Bankholemoh, Lagos, Nigeria and raised by his grandparents 705 moved to London in 2001. He started making music at the age of 15, and participated in free-styling and rap battling sessions with friends and fellow pupils. 705 went on to study music technology at college and is currently still studying music technology mixing and mastering at university. Artists such as King sunny Ade, Fela Kuti, Michael Jackson, Tupac, 50 Cent, Wiz Kid, Wande Coal and D'Banj are a few of the great influences in 705's music and life. He has performed and shared the stage with numerous acts, such as Naira Marley, Radar Stanna, D'jonez, Passmark and many others.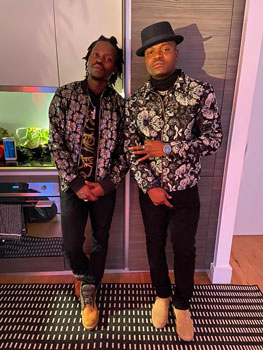 Distinct traces of 705's fusion of Afrobeats, R&B and Hip-Hop music – which he likes to call afro-fusion – can be heard on his recently released track "LOA" ft. Boyodre. On this record, the Nigerian born artist provides not just an integrated sound all his own but a clear vision for its future.
It is a buoyant, unsinkable record, one of the genre's finest ever released this year. "LOA" ft. Boyodre is a full immersion into 705's potent, wavy signature afro-fusion sound. 705 has as much of a unified vision for his music as any of his peers, and he lets it all out here.
While other artists in his homeland of origin, continue pioneering the streaking, synthy music that Afrobeats was built upon, 705's afro-fusion is melodically subtler, and gentler in tone, with the programmed drums evoking conventional and proven African rhythms. "LOA" ft. Boyodre sounds like an artist fine-tuning his music to keep it running at maximum efficiency worldwide.
The R&B textures smooth down the sounds; the warm yet Technicolor keys and jangly guitar tones are perfectly devised for 705's sumptuous raps and melodies. At nearly every turn on "LOA" ft. Boyodre, 705 is upgrading the original Afrobeats sound towards something more sublime.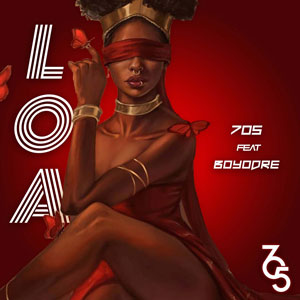 705 is a charismatic performer, and the polished and exquisite simplicity on "LOA" ft. Boyodre is owed to 705's meticulous approach to his craft. Boyodre's vocals drift sweetly just above the drums on the choruses, finding it's home within the sunlit production.
705 is also beaming as he rhymes over the layered rhythms, gently pushing the sound to its edge. The collaboration sparkles with rhythmic groove and pristine song-craft. What we have here is a strong afro-fusion track hinged on infectious performances and an amazing instrumental.
"LOA" ft. Boyodre is an alluring contemporary urban-pop crossover record. The song is a body of work that bridges the gap between the old African rhythmic sounds and the new wave of urban feel-good vibes.
Moreover, "LOA" ft. Boyodre reveals 705 as the artist that he truly is – an evolving creative, free to express his forward-thinking artistry, while always thoughtfully hanging onto his roots. 705's undeniable charisma and intricate understanding of warm, uplifting instrumentation, makes for a captivating formula.
OFFICIAL LINKS: INSTAGRAM – TWITTER – FACEBOOK – WEBSITE – MUSIC STREAMS
Please follow and like us: