A mind-bending blur of rock, soul, funk, and blues, the single "Be Free" – and multi-instrumentalist singer-songwriter Jeff Paige – forces a narrow-minded industry to look outside its rigid, genre-ruled box. It's what he does best: crowd-pleasing, impacting-vibes rock that you can't fault. This song that really has his songwriting muscles charged up, as he spins a bittersweet romantic tale about finding the right person, who for some reason just can't see you standing right in front of them. "At the end of the day, it's about setting the bird free," says Jeff. "Letting it see who you really are and understanding and trusting for doing that.  It will eventually come back to you, if it is meant to be.  You just have to let it go, first."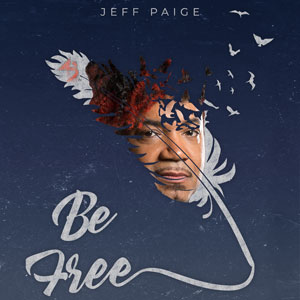 The beauty of Jeff Paige – originally from Boston but residing in Atlanta – and his songwriting, is that he chooses to harness his emotions into creating something positive. After all, haven't we all been completely exhausted by hate and division?
It is truly spinning out-of-control, but thankfully, Paige somehow compounds his whirlwind of contrasting emotion into an uplifting four minutes of music. Jeff Paige's rainbow of sounds has a warm and clean luster; he sounds like a fully grown musician, songwriter, and arranger. In fact, it would be difficult to find anything wrong with the production of "Be Free", it sounds that good!
Jeff Paige sounds sincere, meaningful, original and full of life despite what seems like a simple set of sentiments. In fact "Be Free" has plenty of awesome musical moments. The chorus is absolutely infectious, finding Paige dipping into a pool of sweet harmonies.
While it's fresh, the song also has a vintage quality. In addition to being soulful, the groove has a distinct, percussive and bass-driven nature. "Be Free" is proof that Jeff Paige creates music and a style of his own wishes. A great thing, as doesn't follow any current trends as many other singers do. And he doesn't have to, considering what he has accomplished here.
All kinds of organic instruments collide together without leaning too much on computer programs and audio workstations, which these days is hard to find on other releases. Jeff Paige is keeping it real, as he's definitively tapped into the old-school musical divinities.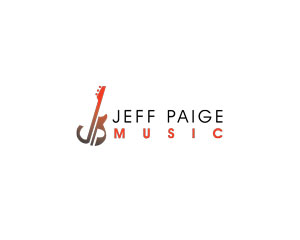 With so much cloned and listless pop music in the air, it's just good to have someone around who knows how to rock out with a soulful and funky vibe. Paige is clearly at the top of his game. His vocals are effortlessly delivered, as is the musical backdrop behind him. With a firm grip on the driving tempo and using his voice to maximum impact, the jangling guitar grooves make sure the track's momentum sticks.
The things I pay most attention to in music are melody, arrangement, and content. However Jeff Paige could have recorded this song with just an acoustic guitar and I'd still be writing this review because of how good the songwriting is.
Moreover his use of complimentary musical instruments adds to the quality of the songwriting, providing a sublime experience that only grows with repeated listening. "Be Free" deserves the right kind of attention. I believe that when someone does something with quality and meaning, it's important for us to give them props.
OFFICIAL LINKS: WEBSITE – FACEBOOK – INSTAGRAM – YOUTUBE – 432HZ THE BAND – APPLE MUSIC – GOOGLE PLAY – SPOTIFY – AMAZON – DEEZER
Please follow and like us: