Geraldine Png is a singer and songwriter raised in Singapore and residing in Los Angeles. Geraldine Png's "Moonstone City" to be released digitally in May, is a concept album about her personal recovery from alcoholism since 1999. She composed various pieces of music and narration to weave a story about her journey. Geraldine blends various genres such Pop, Progressive, Alternative, Pop, Rock, AAA, and Contemporary Christian, etc.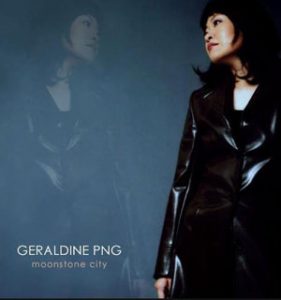 Geraldine Png has also re-released a brand new 2016 version of her previously released song, "Child In Your Eyes". I find this version and song to be a pretty astonishing mix of art, sensitivity, societal discourse and effervescent attitude. Geraldine retains her melodic phrasing on this track as there's an instantly recognizable tone which alludes to much of her other work.
However, inserted into this version, is a great pastiche of flavors that incorporate layered harmonies, rhythmic syncopation and a growling synthesized bass tone. There are times when this song borders on Progressive rock. I love how she's expanded her sound on this track.
I like that she is continuing to pave her own road, seemingly on the same foundations she started with, but with just the right amount of new elements blended in. Sonically, I think it is impressive on first listen and it will continue to grow on you as pieces of the song replays in your head.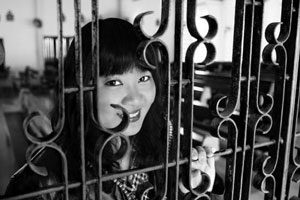 Musically, it is a terrific journey into Geraldine Png's masterful composing, stellar singing, and intense lyrics that remain compelling even after repeated listening. Like peeling an onion, every subsequent listening of "Child In Your Eyes" reveals new layers of expression by Geraldine. Sometimes it sounds very retro, and at others instantly futuristic.
The melodic, structural, and lyrical elements are vastly more mature, honest and insightful than most of what I hear in popular music. But what I feel really makes this stand out is Geraldine Png's creative use of multi-tracked harmonies.
What a difference from the standard radio-pop fare being offered everywhere. She is a very smart and observant person, and it shines through every time she sings. Her music is such an interesting mix of styles and sounds great. I cannot wait to see her growth as an artist!
OFFICIAL LINKS: CDBABY – REVERNATION – SOUNDCLOUD – TWITTER
Please follow and like us: