There is a wide variety of musical journeys on the new Cellar album, entitled "A Color Of Conscious", acoustic guitars, bright sounds, fast rhythms, mesmerizing pianos, dynamic arrangements, grinding electric guitars; and the list goes on and it's amazing just how well it truly does flow together.  It's simply an unstoppable powerhouse of emotion and sound from beginning to end.  On this one the band uses more orchestration than in the past which gives the overall presentation a fuller more sonically rich sound. The music is sublime, the vocals soaring and the songwriting strong.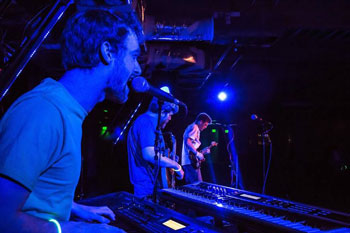 The combination of acoustic and electric guitars, keyboards and rhythm section build an amazing musical soundscape, song after song, across which the hauntingly beautiful vocal reach emotional heights. Cellar is anything but predictable. Other than the fact that excellence flows in abundance from their musical and artistic expression, their music is always engaging on a technical and emotional level.
They are not content to repeat themselves, nor are they afraid to get outside of the box.  These guys are crafting music way beyond the masses. A quick listen to the opening track, "Mother Of The Forest" will surely convince you that Cellar is one of the most exciting dynamic progressive bands to come out over recent years.
Regardless of style, the quality of the material is superb. Its brilliant, genuinely fresh and exciting progressive music that isn't too basic, or indeed too dense. There's a mixture of acoustic and electric components, brilliantly clear vocals conveying a mixture of emotions, additional instrumentation in small non-novelty bursts. Everything is tastefully woven together. And then the band add funky groove, like on "All I Ask", so that you get small twinges of almost everything they are capable of. You really, couldn't ask for more. "Mulligan" is an overdriven, eclectic surprise package with some amazing synth sounds and chord progressions.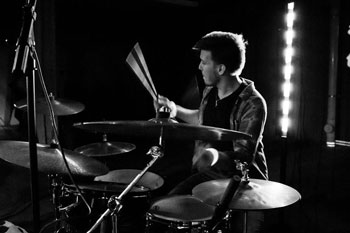 After the acoustic instrumental, "Portals", come the soothing and harmonic "Stop (Indigo)" and the ever building, tempo-changing powerhouse, "Words In The Way", which is elevated to spectacular heights and gorgeous sounds. This is followed by an interlude of syncopated jazz-fusion bliss on "Choices To Follow, Decisions To Come", and the bare-boned piano arrangement of "1/1200". "Paradox" closes the show down with a wonderful blend of hard-hitting metal and progressive rock with dynamic flair.
Cellar has created an album in exceptional beauty and with ample feeling. It is powerful, emotive and moving. I love whenever a band's music is actually `felt' and not just simply `heard'. I hoped "A Color Of Conscious" would be an excellent album but I didn't expect it to have this much impact and resonate with me to such a degree. Strike this one down as another top notch album by a brilliant new band on the rise.
More About: Formed out of Winchester, VA, Cellar has drawn influences from alternative, rock, and jazz to mold their unique sound. In January, Cellar released their debut EP, "And Then It Rained…", jumping from light, dance inspired sound to more grounded alternative rock tracks. Receiving positive reviews, Cellar continues with the release of their first full length, "A Color Of Conscious" on April 29th, 2016.
OFFICIAL LINKS: WEBSITE – FACEBOOK – BANDCAMP
Please follow and like us: