Alex Ivy is a folk/pop singer and songwriter as well as a recording artist from the Seattle area. After the huge success of her latest album release, "Deep To Deep", she released her new single "Every Single Day" which has easily become a favorite among her followers and has a new sound that she will carry into her future music.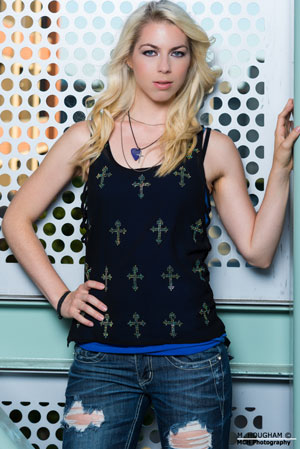 On "Every Single Day", Alex Ivy has, once again, revealed why she is in a genre of her own. She is, undeniably, a lyrical genius and has displayed as much throughout her releases so far. She continues this on her latest work. Her unique voice coupled with her ingenious words proves her music is fresh and unique. The single shows Alex's current state-of-mind in life and her music style…modern, renewed, and it articulates that she is still questioning things that matter and is continuing her quest for answers, yet, at the same time, offering some solutions.
Her music, as on "Deep To Deep", is always relatable, and her song-writing skills lead me to believe that she expresses and contains a spark unlike many other artists of her age. "Every Single Day" continues my theory.  Alex Ivy does a superb job, not only pressing herself to be fresh and new, but most importantly, surrounding herself with awesome music, organic instrumentation and every other element necessary in this production small and large that envelops her vocals to make a perfect upbeat song that is instantly emotional, pleasurable to the ear and will even get your feet moving.  I think this track will garner Alex a plethora of new fans.
"Every Single Day" is carefully crafted to create the power and subtlety needed to accompany the words that Alex conveys. Having only heard only a limited quantity of her material, some of the things I love about Alex Ivy are her free spirit, her open-mindedness, her drive to write and sing about consciousness and evolution both personal and universal, and the nature of relationships which is also explored in this song.
Alex's songs are like postcards penned and sent from wherever she is, in an existential sense, at any given time. Soothing, affirming, inspiring, encouraging and uplifting – she articulates through word and sound like few other artists do. "Every Single Day" is absolutely stunning and enrapturing.
OFFICIAL LINKS: WEBSITE – FACEBOOK – TWITTER – YOUTUBE – ITUNES
Please follow and like us: