Melodic electro-pop with EDM, RnB and hip-hop influences, Tyler Garrett channels romance and introspection with layered production and harmonies. LA based songwriter and vocalist Tyler Garrett has combined a unique set of influences to create electronic pop with a twist. Born in South Carolina, he first discovered his love for singing as a teenager, participating in youth choirs where he eventually became a lead singer. He has spent years developing his craft and has gone from strength to strength, including being offered a private audition for The Voice.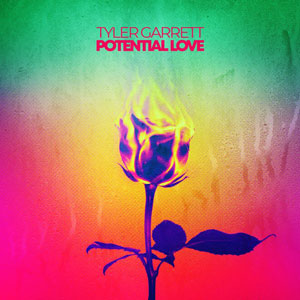 In partnership with his current producer, Tyler has recorded over 35 songs and has partnered with other artists as a featured vocalist, notably with British duo Siskiyou on When the Tide Comes, which was released on bass giant UKF, as well as with his friend and collaborator Jeriqo on You Have Me. The latter gained over 1 million streams online, helping him build his following and encouraging him in his solo music. Over this period Tyler developed his style and continued to hone his songwriting abilities, culminating in his single Potential Love.
Tyler puts his heart and soul into his music and whether just at home or in the studio, his love for singing is palpable. As an independent artist, his wide ranging influences give him a unique style and the ability to think outside the box in his writing, production, and arrangements, and he has been inspired by artists from Lady Gaga to piano based songwriter Charlotte Martin.
Check him out on Instagram @tylergarrettofficial, and on Facebook, Soundcloud, and Youtube.
OFFICIAL LINKS:
Www.tylergarrettofficial.com
https://open.spotify.com/artist/0ienCbAXFkBj4AkQL7xXlN?si=B8oklB8sQ8-u4wEtYOGhIA
Www.soundcloud.com/tylergarrettofficial
Www.youtube.com/Mrtylerg87
https://music.apple.com/us/artist/tyler-garrett/946512359
Please follow and like us: