"How" is the intro track to Antagonist Ooze's upcoming mixtape, "Spanish Broom" set to officially release 11/11/2022 on all major streaming and download platforms. With the artist's stock continuing to grow, this new release represents a level-up moment, a true step forward in his career.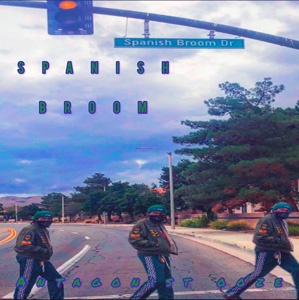 The rich and sampled sound evokes feelings of warmth and soulful comfort, while Antagonist Ooze raps in a stream of consciousness. The song is both spontaneous and meaningful where every moment comes and goes like flashes of euphoria.
Whether you are in need of an elevation of spirit or a moment to let loose your inhibitions, Antagonist Ooze brings his creative gifts and expansive sound to the table, in an epiphany of groove and sultry raps. "How" is a track that's accessible, but never treads on hip-hop's mainstream or clichéd footsteps.
His outside-the-box vision borrows from both classic and modern rap and takes them into an ambitious range, which he reimagines without restrictions. Antagonist Ooze is breaking new ground in search of artistic and personal freedom.
OFFICIAL LINKS:
Website: https://unitedmasters.com/antagonist-ooze
YouTube: https://youtube.com/channel/UCC9pTbmFr9tz8iDKs-ySlkA
Spotify: https://open.spotify.com/artist/1WRhcQXnF4PLYXpAkpvCIr?si=uWly7UQ1Re6YZWeMDcaRVg
Instagram: @Antagonist_oooze
Twitter: @AntagonistThee
Please follow and like us: