It's clear on his latest track "Happy With Me" that Trey Wonder hasn't lost his sardonic edge; he's just dug a little deeper into its gut for diverse musical inspiration in recent years. Musically, the artist is in top gear, proudly sticking to his well-tested formula. The subject material is more sentimental in this case, but few punk-rock artists walk the line between humorous and pointed as deftly as Trey Wonder.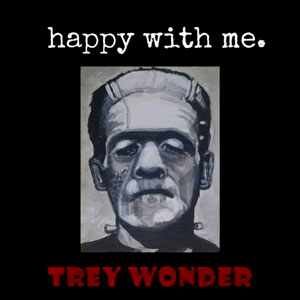 The bass buzzes steady and low through most of the track, while the drums bang and crash, driving the sustained momentum. Trey lays down his personal narrative in a straight ahead tone, avoiding any extreme pop frills, yet the track remains catchy and accessible. It's a great way to get into this artist if you're a newcomer. Trey plays all of the instruments in his music and has released two albums and four singles in the last two years.
MORE ABOUT: Artist and songwriter Trey Hatcher aka Trey Wonder grew up in Amarillo, Texas, and later moved to Vernal, Utah, in what would be the first of many relocations for the young musician. Trey's first band was a high octane punk-rock outfit called The Delinquents – they were young, angry, and loud. Following this, and a relocation – first to Salt Lake City, later to San Francisco – two other bands became the backbone of his musical outlet; Skeptic Void and Baysic Wonder. Both bands built a strong following on the local scene, but ultimately creative differences caused them to split up.
Trey then took the solo road, spending a year in L.A before settling down in Hawaii to start a family – he now resides there, running a coffee and avocado farm with his partner Amanda. Trey's passion for music is as strong as ever, and you can hear this in every single recording he releases.
Find out more about Trey Wonder at the official pages below!
Official Website:  https://treywonder.com
Instagram:  https://www.instagram.com/trey.wonder
Spotify:  https://open.spotify.com/artist/4OEBNrBlfCB7poEWCgqFX5?si=zLZzQNFkSw6hLdqXvpAhrg
Soundcloud:  https://soundcloud.com/trey-wonder
Trey's Other Official Website:  https://treyhatcher.com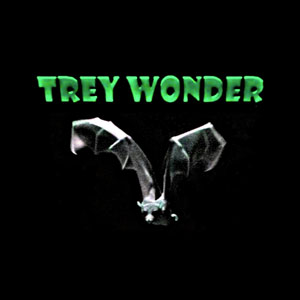 Please follow and like us: