Elix Risqué (Born Elix Poe) is an American singer-songwriter and actor. She started acting in school musicals in 2nd grade and got cast in multiple yearly productions throughout elementary, middle, and high school. As a child, Elix thoroughly enjoyed performing concerts for her family with popular songs from artists such as Britney Spears, Rihanna, Kelly Clarkson, and Christina Aguilera. Elix has been writing songs since middle school and during high school, she used a computer recording software and ended up recording music that she distributed to her friends, creating a fan base all throughout her high school career. In the summer of 2015, her mother passed away and left her a generous sum of money. After paying off obligations, Elix used some of that money to fund her first professional full-length studio album, "Champagne Problems." The album was released on September 13, 2016. To promote the album, Elix did a few live performances around the OKC metro area. On July 13, 2017, she released her newest single "Never Wake Up." She is currently working on her second full-length album, but is keeping the details secret.
How long have you been doing music and how did you get started in the first place?
Elix Risqué: I've been singing since I was a child. I was always in school musicals growing up and I knew it was what I wanted to do with my life. In high school I started writing songs and recording them with this cheap software and gave them out to friends. The songs were horrible quality but it still gave me some experience.
      2. Who were your first and strongest musical influences that you can remember?
Elix Risqué: I've always been a major Britney Spears fan and she's still my biggest influence to this day. I've also always been influenced by Jennifer Lopez, Rihanna, Mariah Carey, and even Shania Twain, which might surprise people.
Which artists are you currently listening to? And is there anyone of these that you'd like to collaborate with?
Elix Risqué: Oh gosh, there's so many! As for new artists, I'm really into Zara Larsson and Bebe Rexha right now and I'd love to collaborate with them. I'm also really into Dua Lipa and Tove Lo. And there are so many artists in general I'd love to work with like Britney, Pink, Kesha, Lady Gaga, Rihanna, Cher Lloyd, Adam Lambert, Nick Jonas, Justin Bieber, Katy Perry, Bruno Mars, Nicki Minaj, and Eminem, just to name a few.
What are your long-term goals or career plans?
Elix Risqué: I want to make a name for myself in the music industry and be the definition of a popstar. It's an extremely difficult thing to do, but I have the determination, passion and talent, so I'll make it happen.
How do you feel you separate yourself from other upcoming recording artists right now?
Elix Risqué: I have a very unique voice, which I can use to my advantage. It's instantly recognizable, so I feel like that gives me a bit of an edge.
Have you had any formal musical training, or are you totally self-taught?
Elix Risqué: I took choir and vocal classes all through school. But other than that, everything I do comes naturally.
How do you handle naysayers, haters, and criticism in general?
Elix Risqué: I just ignore them. Unfortunately, you can't please everyone and a lot of haters are just jealous. Nothing makes a hater angrier than someone else's success.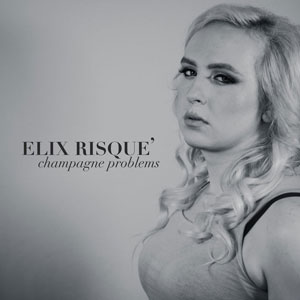 What do you consider a really successful or high point in your career so far?
Elix Risqué: Anytime someone messages me on social media and tells me they listen to my music and enjoy it, I feel really successful.
How are your songs developed? Do you handle all the processes from composition to recording, producing and mastering, or do you collaborate with other creatives?
Elix Risqué: I work with a lot of different producers, songwriters, and engineers.
More than anything else, what do you feel your listeners should get out of your music?
Elix Risqué: I want them to relate to it. If it's an upbeat song, I want them to have fun with it. If it's a more heartfelt song, I want them to know that someone's there for them, no matter what they're going through.
What has been the most difficult thing you've had to endure in your career so far?
Elix Risqué: Feeling like I'm at a standstill. Sometimes I don't think I'm getting anywhere in the industry and it's definitely frustrating to not feel like you're making progress.
If you had the opportunity to change one thing about the music business, what would that be?
Elix Risqué: I'd make it to where indie artists have more of a chance to stand out. Record labels use millions of dollars to promote their artists and most indie artists have to do it all out of pocket. If I could do anything, I'd love to help even it out a bit.
How do you market and manage your music career? Do you have a management team or do you control everything by yourself?
Elix Risqué: I do everything myself at the moment. I'd love to have a management team but that opportunity hasn't shown itself yet.
What does your family and your loved ones think of your artistic aspirations? Do you have their full support?
Elix Risqué: They want me to be happy doing what I love, no matter what.
If someone has never heard your music, which keywords would you personally use to describe your overall sound and style?
Elix Risqué: Mainstream, pop, dance, EDM, R&B, hip-hop, club.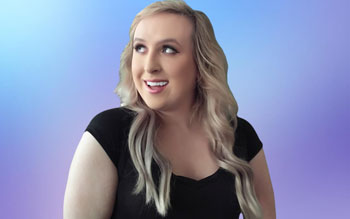 Do you consider Internet and all the social media websites as fundamental in building a career in music today, and what is your personal relationship with the new technology at hand?
Elix Risqué: Absolutely! Social media has given us a way to reach out to our fans in a sincere and personal way that wasn't possible even a decade ago. As for me, I'm very touch and go on certain social media apps. For instance, I love Instagram but I hate Snapchat.
What is the title of your favorite song in your own music catalog, and why is it special to you?
Elix Risqué: It's a tie between a few. "Untouchable" is one because it's so catchy and was the most fun to record. "Every Word" is a break-up ballad and I feel like it's my best vocal performance. "Not Alone" was written in memory of mother, who passed away a couple years ago, so it holds a special place in my heart.
Are your songs focused more on personal real life experiences or imaginary concepts and what you observe around you?
Elix Risqué: A little bit of both. The more heartfelt songs are all based on personal experience. Some of the party songs are based on parties I've been to and some of them were what the songwriter came up with.
Stuck on a desert island with the choice of only 3 albums to take with you, which would they be?
Elix Risqué: Oh, that's a hard one. "Glory" by Britney Spears is a must. It's her most mature work to date and is honestly criminally underrated because every song on it is a hit. "Talk That Talk" by Rihanna is another one. I love that it's club-friendly but still has an edgy sound and I'm still addicted to it. And the last one would be "Rebel Heart" by Madonna. The songs on it are timeless and I can listen to it without skipping anything.
20 What is the one thing you will never ever be willing, or prepared to do, in your quest to sustain a successful musical career?
Elix Risqué: Anything illegal. It's true that I would do nearly anything to make my dream come true, but if it could get me in legal trouble, it's definitely not worth it.
OFFICIAL LINKS: FACEBOOK – TWITTER – INSTAGRAM – TUMBLR
STREAMS: APPLE – SPOTIFY – DEEZER
Please follow and like us: