Dom Okon is a music producer and writer. He has a new release called "Youthly" that will be coming out April 11, which narrates the experiences and events related to his youth.
Could you tell us a little about where you come from, and when you first discovered your passion for music?



Dom Okon: I was born in Jersey City, and come from New Jersey. I've lived there all my life to be honest. I discovered my passion for music during the quarantine. While playing a music app that created melodies. That's what inspired me into pursuing a music career a few months later.
When and how did you get started producing music, and do you have any formal training or are you self-taught?



Dom Okon: I started off producing music with a music app sometime around June last year. With my Youthly album being released, I did work on production but most of it came from more experienced producers that I collaborated with on the album. Lastly, I would say I'm self-taught since I'm a bit new and everything I know I've taught myself.
Who were your first and strongest musical influences?



Dom Okon: My strongest musical influence has to be Michael Jackson because of his style and versatility in sound. I also am inspired by his work with charities when he was alive, because it showed he wasn't just a great singer but a wonderful human being.
Which are the key elements you always try and put into your music?



Dom Okon: The key element that I try to put in my music is the telling of a story. With each album I plan to create after Youthly my goal is to tell a story to the people who listen to my music.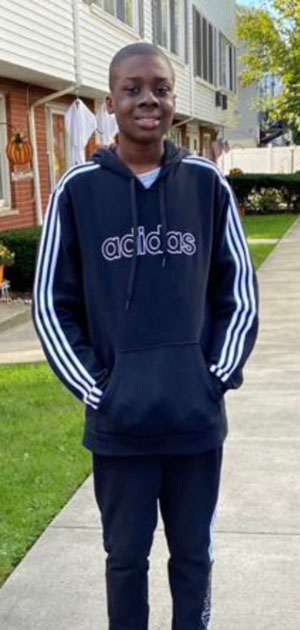 What do you think separates you from the crowd of producers emerging right now?



Dom Okon: Um, I would say I like to tell a story, and I also use input from various producers or musicians so unlike most artists, my songs on my albums do not sound the same. Each song is distinctive from the other.
What is your process when composing a new song? Where do start, and what usually comes into your head first – the melody, the rhythm or the vibe? And how do you then develop that idea into a song?



Dom Okon: I need to like the melody. If I'm not vibing with the melody then the whole song is getting scratched.
What are you eventually hoping to achieve through your music?



Dom Okon: I am hoping whoever listens to my music likes the story that's being told through it. That's my number one goal in terms of that.
Are your own releases strictly instrumental, or do you also include vocals in your work?
Dom Okon: With my upcoming release, I decided to keep it strictly instrumental. In the future, I might add vocals but as of now, my albums will be instrumental only.
Do you only create and work for your own personal releases, or do you also find time to produce for other artists.



Dom Okon: I do not produce for other artists. I'm still a bit new so I only focus on producing music for myself at this time.
Can you tell us something about your latest, upcoming music release, and what the highlights are to watch out for?
Dom Okon: Probably just look out for my Spotify pre save for now.
Do you have a personal favorite track in your catalog that has a specific backstory and/or message and meaning very special to you?
Dom Okon: I don't know if I would say it's personal, but my favorite track is Youthly on my album because the melody on the song is really great, and it flows well. I also love how it ends.
Where do you do most of your recording, production and mastering work? And do you outsource any or all of these processes, or do you do it all by yourself?



Dom Okon: I work with and collaborate with other producers; I usually work on the songs I put out on my computer.
Could you tell us something about your current production setup, and what is your favorite piece of hardware/software in the studio right now?



Dom Okon: I use a Chromebook and MacBook. I like and use FL Studio for production because it is great for creating and outsourcing, and has many musical outputs.
What has been the most difficult thing you've had to endure in your career or life so far?
Dom Okon: I just started but I would say the most difficult thing for me is time management. Managing my career with school or other things in my life, I got going on.
On the contrary, what would you consider a successful, proud or significant point in your life or career so far?
Dom Okon: I am new so I like to celebrate the small wins, and when Dexvn Correo and I hit 1,000 streams for our collaboration song Blackboard, that was a success to me. There was little promotion for it so I was glad we even got to 1,000 streams and that was in January. Since then it's only grown larger.
How strict are you with genres and sub-genres? Do you only concentrate on specific styles?



Dom Okon: With my album Youthly, I focused on the pop genre but down the road in my career, I would like to explore other genres like dance pop, alternative, and more. Overall, I would love to be a versatile type of artist.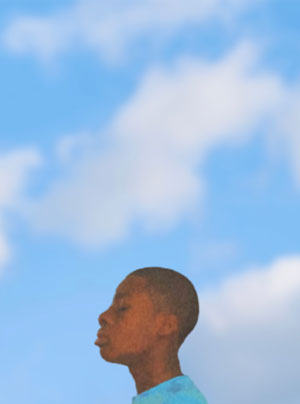 What do you find most rewarding about what you do? And do you have a specific vision or goal set in your mind that you would like to achieve in the near future?



Dom Okon: I'm just glad I get to share a story with people who listen to my music because you never know whose listening and might genuinely sympathize or understand the narrative you're portraying to them.
Do you have a favorite motto, phrase or piece of advice, you try to live or inspire yourself by?



Dom Okon: You've worked hard today but you can work harder tomorrow. I tell this to myself because it makes me stay focused on my career and other things that revolve around it. Never getting complacent and always striving to do better.
In the time of social media, how do you handle criticism and/or naysayers in general? Is it something you pay attention to, or do you simply ignore?



Dom Okon: Weirdly enough I don't get any. I've been fortunate for that. In the event I did, I would just ignore it. That stuff doesn't bother me.
Finally, what is your favorite pastime or hobby when you aren't writing / producing / recording, etc.?
Dom Okon: I love reading, that's my favorite hobby besides making music. I truly find it fun and strive to read at least two novels each month.
OFFICIAL LINKS: INSTAGRAM – JAXSTA – SPOTIFY
Please follow and like us: