Krystal Brown is a singer-songwriter who creates indie-pop music. She is influenced by Depeche Mode, Solange Knowles and Fiona Apple. She has been writing songs since she was 15 years old and released a mix-tape entitled "Stripped" last year. She is currently completing her latest album "Lady Sisyphus".
How long have you been taking music seriously and are you self-taught?



Krystal Brown: I have always liked music. But I didn't take it seriously as a serious career until about four years ago. I began taking group vocal lessons at the local recreation center. I also taught myself using YouTube videos for a while.
Who were your first and strongest musical influences that you can remember?



Krystal Brown: My mother used to play "Oldies" music all of the time. When I grew up, I got into dance/trance music like Ace of Base, La Bouche and other Euro-dance groups. Just listening to the radio was a huge influence on me. I still like some of the old groups such as the Grassroots (who did the song "Live for Today"), but I have expanded my horizons to other types of music. Music teachers I've worked with at the Norfolk Department of Recreation have been most helpful to me including Dante Walston, Amber Garrett and Dyanna Hornbaker.
If any, which artists do you currently respect, and are listening to right now?



Krystal Brown: Right now, I am listening to Solina (she is a Canadian Euro-dance artist) and some stuff from the Vengaboys. I am learning from them to keep music fun and relateable. Things don't have to be so heavy all of the time. I do respect Beyonce a lot. She has a great work ethic and is a perfectionist. A lot of her less hyped tracks are better and deeper than what was actually released. She has an excellent voice. I also like Solange…she has an awesome upper range and song writing abilities. I have always liked Brandy. She has one of the most unique voices in the industry.
What do you feel are the key elements people should be getting out of your music?



Krystal Brown: I feel that people have been crying out for real music with lyrics that have to do with something other than the club and sex for a while. And I feel that that is what I have been giving to them. I deal with everything from eating disorders ("Sisyphus") to toxic realtives ("Contempt is the Cancer") to the animal/human connection ("We Don't Deserve You") on my release. It is expected that a black woman will do only R&B or rap music and I went the indie pop route because that's what I wanted to do. Hopefully, people can relate to my music and enjoy the beats. I have 80s flavors…I have a bit of trance/dance on "We Don't Deserve You". I feel I have a good amount of variety to keep people from getting bored…I think I have a fair amount of versatility.
What do you think separates you from the massive crowd of up and coming young artists emerging right now?



Krystal Brown: I think the type of music is a bit different. I went the indie pop route. A lot of artists (of all races) are in the R&B/pop/rap lane right now. Which is totally fine. I think all types of music have something to offer. But I just went the route that my heart was telling me.
Tell us something about your latest release. What'

s the core message and the inspiration behind the making of it?



Krystal Brown: The inspiration behind my latest release is to give people something with substance. I wanted to offer music that was about something other than the club and sex. I don't think I am above anyone else…I just feel that the market has been over-saturated with certain things and that I can provide a fresh perspective on some things. The core message is that you don't have to be put in a box…you can explore the whole range of the human experience.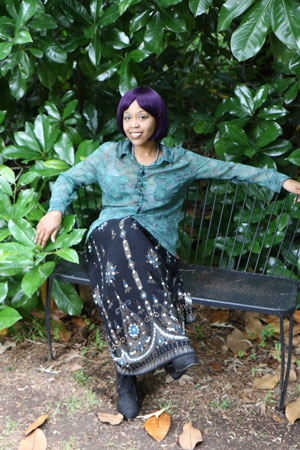 Do you perform and produce the music, as well as write all the lyrics on your songs or do you collaborate with outside sources in any of these cases?

Krystal Brown: I write and perform all of my own music. Jeff Bohannon is the producer for my backing tracks. He is great. But, I prefer to write all of my own songs because I can say what I want to say and have a greater connection to what I am performing.
What would you consider a successful, proud or high point in your endeavors so far?



Krystal Brown: A high point is seeing my music in all of the online stores. That was surreal…just seeing my name and picture on Amazon and iTunes and Spotify and Google Play…that is amazing! We are living in a truly amazing time where we can get whatever we want—be it music or food—at the push of a few buttons.
What has been the most difficult thing you've had to endure in your career or the music business so far?

Krystal Brown: The most difficult thing is getting people to listen. The market is very over-saturated. There is so much music out there and so many indie artists vying for an ear. Even established artists who have been making music since the 90s are having trouble selling the way that they used to. The hardest thing is getting people to buy. Also, record companies are no longer willing to invest in artists the way that they used to and build them from the ground up. They expect that house to already be built by the time they get to you. They don't want to take a chance on anything new anymore.
What key ingredients do you always try and infuse into your songs?



Krystal Brown: I don't really have any key ingredients. I just start my work on a scrap piece of paper and just write what I feel. It's not like I say "this song has to have this" or "this song must be like this". I let it develop organically.
If could sing or perform alongside an already well-known artist right now, who would your choice fall on?
Krystal Brown: Rihanna or Janelle Monae. They both have very unique styles.
Do you have a song in your catalog that is more special to you than others in some way, and if so, why is it special?

Krystal Brown: I really like "We Don't Deserve You". I am an animal lover and the whole song is about the human-animal bond.
Which aspect of being an independent artist and the music making process excites you most and which aspect discourages you most?



Krystal Brown: Releasing new music is always very exciting! Technology has given indie artists tools that we could've only dreamed of 30 years ago. What discourages me the most is trying to get sales. I am not a salesperson. But, in the music business you almost have to be.
If you had the opportunity to change one thing about how the music business works right now, what would that be?



Krystal Brown: I would make it so that artists get paid fairly for their work. You could have 100,000 streams on Spotify and make like 50 cents. You could have 5000 YouTube views and get 14 cents. It's ridiculous. People like to complain that there is no music with substance being released anymore. But once they find artists who are releasing quality music, they don't want to pay these people. People don't want to put their money where their mouths are.
If someone has never heard your music, which keywords would you personally use to describe your overall sound and style?
Krystal Brown: I would describe my sound and style as eclectic indie pop.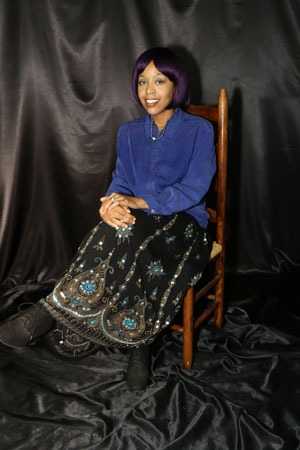 Do you consider Internet and all the social media websites as fundamental in building a career in music today, and what is your personal relationship with the new technology at hand?



Krystal Brown: I believe it is fundamental for new and indie artists because it costs little to nothing. If you don't have a large marketing or advertising budget, social media can be extremely helpful. I am on most of the social media platforms from Twitter to Instagram. It is useful to stay engaged with fans and it can be fun.
How do you market your music? Do you have a team to help you or do you do and control everything by yourself?



Krystal Brown: I am currently doing and controlling everything. It is cheaper that way. I set up my social media profiles and contacted numerous blogs and radio stations. I then began working with freelancers on Fiverr to further promote my music.
What is your relationship with visual media? Do you think videos are important for your music? Do you have a video you would recommend fans checkout so they can get in to what you're doing?

Krystal Brown: I think visual media is important and that is one area that I will have to improve upon in the future. But it costs so much to make a proper music video so I have not yet. I only have up some lyric videos on YouTube but fans are more than welcome to check those out.
Here is a video featuring my pets and my song "We Don't Deserve You": https://www.youtube.com/watch?v=6ufh0Zihhxk
Here is a lyric video for "Last to Know" on YouTube: https://www.youtube.com/watch?v=eoGWWunzNHQ
Do you prefer working and creating in a studio environment, or performing live in front of an audience?

Krystal Brown: Right now, I prefer studio work because you can get it just right. As my confidence improves, I think I will prefer performing live because of the energy from the crowd.
What's next potential milestone on the upcoming agenda for Krystal Brown?
Krystal Brown: The next goal is to release some music videos and to sell at least 100,000 copies of "Lady Sisyphus". It's important to keep grinding away and to never give up. No matter what, I will never give up. Always believe in your dreams. They are what make life worth living.
OFFICIAL LINKS:
Soundcloud:https://soundcloud.com/user-830486161
Twitter: https://twitter.com/krystal_muzik
Instagram:https://www.instagram.com/krystal_muzik/
Youtube: https://www.youtube.com/c/KrystalBsMuzik
Facebook Artist Page: https://www.facebook.com/krystalmuzik/
My Official Website: https://krystalmuzik.weebly.com
MUSIC STREAMS:
Album on Bandcamp: https://krystal3.bandcamp.com/
The single "Last to Know" on Google Play: https://play.google.com/store/music/album/Krystal_Brown_Last_to_Know?id=Bicv3ktnml72phcjgpcutjoajii
The song "Last to Know" on iTunes: https://itunes.apple.com/us/album/last-to-know-single/1337189871?app=itunes&ign-mpt=uo%3D4
The song "We Don't Deserve You" on iTunes: https://itunes.apple.com/us/album/we-dont-deserve-you-single/1358985630?app=itunes&ign-mpt=uo%3D4
The whole "Lady Sisyphus" album on iTunes: https://itunes.apple.com/us/album/lady-sisyphus-ep/1389809235
"Lady Sisyphus" on Amazon: https://www.amazon.com/Lady-Sisyphus-Krystal-Brown/dp/B07D9V7KWX/ref=sr_1_1?ie=UTF8&qid=1532370490&sr=8-1&keywords=lady+sisyphus+krystal+brown
"Lady Sisyphus" on Google Play: https://play.google.com/store/music/album/Krystal_Brown_Lady_Sisyphus?id=Bqzxnb7brl2klem2kycibywgt3a
Please follow and like us: