Cleveland rapper K3 formally known as K-ST3RG was raised in the suburbs of Cleveland and was a top tier basketball player before injuring himself and eventually recording music. K3 has a unique style of rap similar to rappers in New York but with a little bit of West Coast flavor. K3 first started making music with former high school classmate Jameel "JahGotTheJuice" Miller in 2017 when rapper Marr Flarr invited him to his studio session which took place at Miller's home studio. After hearing tons of positive feedback from his first two tracks titled "Legendary" & "What U Do 2 Me" he decided to take his music more seriously and he started spending all of his time in the studio stockpiling new tracks.
His first mixtape "1 of One" helped create a small buzz in his area but it wasn't until the release of his second project "K3" when he began to make a name for himself around Cleveland. His latest project titled "LoveTape" is the biggest project of his career and was released March 21, 2019.  The 15-track project has a number of heart-felt tracks and the production was handled brilliantly by Miller and included featured verses from big names like TYuS, & Ye Ali alongside background vocals from JoJo, Aaliyah, Ojerime.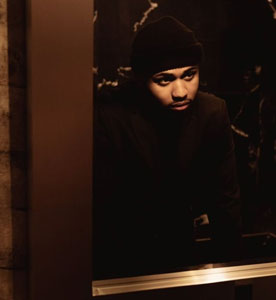 How long have you been performing and recording, and when did you first realize that's what you wanted to do?
K3: I have been recording and performing for almost two years. I started in the summer of 2017 where I recorded my first song "Legendary". I came to the realization that this is what I wanted to do in January of 2017. I was a college athlete playing basketball, but unfortunately I had too many injuries and was not able to continue my career. I would always freestyle for fun in high school in the cafeteria, but never took it seriously. Once I knew I couldn't hoop anymore I decided to turn music from a hobby to a career.
Who were your first and strongest musical influences that you can remember?
K3: A lot of old school rappers such as 2pac, biggie, big L and Cassidy. As I got older my influences began to be artist such as Tory Lanez, Bryson Tiller, Ye Ali and Drake. I would say Drake is by far my strongest musical influence today.
If any, which current artists do you listen to and respect for their artistic endeavors?
K3: Drake, Bryson Tiller, and Tory Lanez. I respect their artistic endeavors because these artist are so versatile and have different sounds. I think all three of these artist are elite at singing and rapping, and that's what separates them. I try to take a similar approach when I make music.
What do you feel are the key elements people should be getting out of your music?
K3: Storytelling, lyricism, and melodic vibes. I think I am a mixture of all three elements. I have songs with a lot of stories in my music if you really lock in and listen. I also pride myself in being lyrical and going bar for bar on certain tracks. I also have tracks with slow melodic vibes that can really give the listener a feel or vibe when listening.
What do you think separates you from the crowd of rap and hip-hop artists emerging right now?
K3: The substance in my music is what I feel separates me. Everything I rap is real rap. I am not talking about anything I do not do or drugs, cars or clothes I do not have yet. I think a lot of hip hop artist today are just talking about cars, clothes or drugs. My music is relatable to anyone and I think that's where the separation is.
When writing a new song, where do you usually start with the lyrics or the beat?
K3: I'm not sure how rappers make a song with the lyrics first without the beat. I think that messes up the flow of the song. Nine times out of ten I have to hear the beat first, and catch the flow. Flow is everything in music today. I prefer to hear the beat first, but there have been times where certain parts of a song were taken from a scrap song or freestyle.
Do you produce your beats and write all the lyrics on your songs or do you collaborate with outside sources in any of these cases?
K3: I have never produced any of my beats. I have assisted with a few beats though. My main and lead producer is JahGotTheJuice. He produces the majority of my music. I do not collaborate with any outside sources as far as lyrics go, I write all my songs.
What key ingredients do you always try and infuse into your songs?
K3:  I think using multiple flows is an ingredient I try to infuse in my songs. I do not what my song to be too consistent because then I feel the listener will get bored listening. I think switching flows, beat drops, chopping drums, and beat switch ups are all key ingredients that I try to infuse when making my songs.
What has been the most difficult thing you've had to endure in your life or music so far?
K3: Transitioning from being a student athlete to a regular person. I've been playing basketball my whole life and just not being able to play was a hard adjustment. I am still learning today how to deal with it. As far as music, I would say it's difficult because I am enduring everything by myself. I am trying to do everything as far as marketing and creatively by myself, which is hard because there is a lot I do not know, and connections that I do not have.
What would you consider a successful, proud or significant point in your career so far?
K3: The two features I have on my latest project I have titled "LoveTape". I have a song titled Let Me Know featuring TYuS. TYuS was formally signed to Warner bros, and has been featured on a lot of major blogs such as hotnewhiphop and complex. I have a song titled Love Tape featuring Ye Ali. Ye Ali is an R&B artist out of Los Angelos. Ye Ali is also a talented producer and has produced for Chris Brown, Joyner Lucas and 24hrs. He has also had major blog placements on XXL, Fader and hotnewhiphop. These are two successful artist I was able to work with and I think it-s even more cool because I listened to their music a lot before I even became an artist.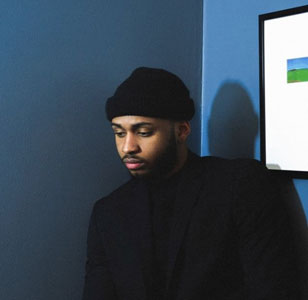 What's your view on the role and function of music as a cultural, political and/or social vehicle – and do you try and affront any of these themes in your work, or are you purely interested in music as an expression of artistry and entertainment?
K3: I do not really have a specific view on music. I think music can be cultural, political, a social vehicle or entertainment. I think it just depends on the artist or the listener. I personally use my music as an expression. If I'm in my feelings I write about it, if I want to be turnt up I write about it. I express myself though the music.
Which aspect of being an independent artist excites you most and which aspect discourages you most?
K3: The fact that I am in control of everything. I can release what I want and I am in control of all the money involved. I think what aspect discourages me the most is the networking. I do not think I will ever have the same connects as a label. There for I think it's discouraging knowing I am not receiving the appropriate recognition for my music.
Do you prefer working and creating in a studio environment, or performing live in front of an audience?
K3: Both, I enjoy creating in a studio environment. I also like performing in front of a live audience. I like the vibe of both experiences.
Are you satisfied about the way the music business works in today's digital age with platforms like iTunes, Spotify and Soundcloud, or are there any improvements you'd like to see to get your music out there?
K3: Everybody has the same platforms, I think in most cases everyone gets the same opportunities to get there music out there when their on the come up. I do not see any improvements needed. The way music is now, artist are in control of their music, you do not need a label to distribute.
In general, do you consider Internet and all the social media websites as fundamental in building a career in music today, and what is your personal relationship with the new technology at hand?
K3: Social media is like a big resume in my opinion. Social media platforms can be used as advertising your music and reaching out to as many people possible. You can gain a new fan or connection from a simple retweet, social media is amazing tool for artist in my opinion.
Top five albums of all time?
K3: Faith Evans – Faith
       Usher – Confessions
       The Weekend – Trilogy
       Frank Ocean – Channel Orange
       Drake- Take Care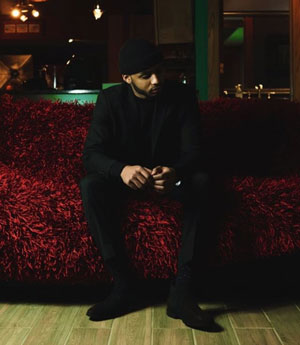 Could you tell us something about the making of your latest release – "Love Tape"?
K3:  This project is my favorite of any music I have released before. I really took my time with everything and was extremely picky with the songs I created during the process. Every song that made the cut I made sure I was in love with. This was my first time experimenting with singing and melodic vibes. My engineer and I recorded in various locations such as basements, hotel rooms, college dorm room closets, and kitchens. Songs Ashanti , Secret , I'm shook , Collection Intermission and One Missed Call were all made in 2017 despite the project being released in 2019. I knew those tracks were special because no matter how many times I listened to them I never got tired of them. The features from Ye Ali and Tyus happen through an Instagram dm. I think it's' a blessing I was able to work with those artist and they responded despite the amount of dm's they receive daily. With the exception of the song I'm shook, every song on this project was real and a true experience either I or one my peers experienced. This project will always be a classic in my eyes and will always be special to me. The skits of this project were all a combination of ideas from me and my lead producer/engineer JahGotTheJuice. He was extremely creative with the production. The samples and the transitions on some songs were unbelievable.
Do you have a favorite track on your latest project, and does it have a specific backstory and/or message?
K3: This is a good question because every day I literally have a new favorite song from my latest project. Today I would have to say my favorite song is Can I//Feels. This song is a combination of two, but the transition is really smooth so it's one song. There is a back story to both halves of this song. The first half of the song "Can I" is about a girl I dated a while back. I ended up doing her wrong and ever since I have regretted it. During the verse I reminisce on the times we had and ask her if she can give me a second chance. The second half of the song "Feels" is about a girl who never gave me a chance. During the verse I explain how she always is telling me stories about her past. I also explain that she is damaged and that she will never give me a chance because I will be stuck in the friend zone.
If you could work with any other artist or producer of your choice today, who would that be?
K3: There are a lot of artist and producers I would love to work with. If I had to choose one artist to work with it would be Drake. I would choose Drake because he has really been on top for so long. I feel like working with him I could pick up so many gems and really learn a lot. As far as producers, I think I would want to work with 40. He has produced a lot of Drake's music. I think him and I could create some dope tracks.
Do you have a specific vision or goal that you would like to achieve in 2019?
K3: I want to drop as many visuals as possible and do more interviews. I think one of my weaknesses is content. I need more content besides just music. This year I want to make sure all my visuals I drop are dope.
OFFICIAL LINKS: WEBSITE – INSTAGRAM – TWITTER
Please follow and like us: