Vshali Sanas is a Singer-songwriter from Mumbai, India. She has studied Indian Classical and Western Contemporary music since 2012 and 2015 respectively. She is now based in Los Angeles, continuing with her studies in Music at the California College of Music. Her specific genres are Indian, R&B, Pop and Soul.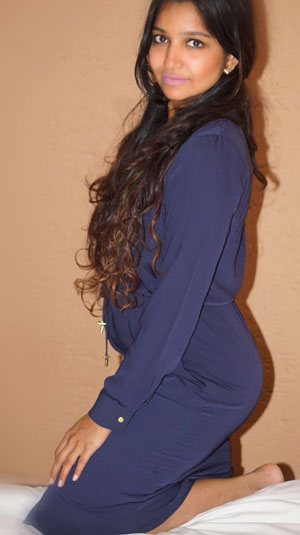 Where are you based and when did you decide to become an artist?
Vshali Sanas: I am originally from Mumbai, India and now based in Los Angeles, California. I have always been an artist I believe, I used to dance professionally before and I also paint. However, Singing/music came to me hardly few years ago and one day I decided I want to be a great singer and performer! That's funny!… and now here I am.
What do you think about the current state of the music industry?
Vshali Sanas: Music Industry currently is at its best I think. People/audiences are comparatively open to different kinds of music. There is equal opportunity to all, to all kinds of music and culture. Cross culture is the new trend!
Is your goal to get a record deal or are you happy with being an independent artist?
Vshali Sanas: Many artists aspire for a great record deal and so do I! But being an Independent artist is a different and amazing experience to learn.
Please share with our readers your writing and creative process.
Vshali Sanas: Talking about the beginning; I never ever thought I can even write one word for a song until few years back, but my teachers David Bawiec and Daniel Brummel showed me a whole different world of words, music and art, and since then I'm unstoppable! The other person who taught me the real musicianship is Chris Kapica and Swapnaja Ingole! And then there are many names whom I can't thank enough! I love all my teachers and friends for being such a great support to me always! And rest, the reality of life has itself taught me lot, made me wiser and an achiever every day.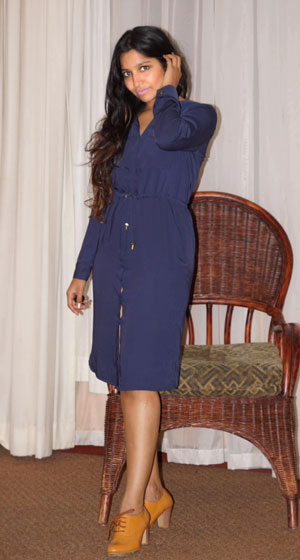 If you could tour with any band or artist (living or dead) who would it be and why?
Vshali Sanas: JLO! She is a great performer and I kind of relate to her!
Three words to describe your music for those who haven't heard it yet?
Vshali Sanas: Global, cross cultural, inspiring-entertaining!
Tell our readers about your new upcoming recording and the inspirations behind new music.
Vshali Sanas: The inspiration behind my music, in high regards, is INDIA! And then my real life experiences until now. India because, there lies the roots of my identity, I feel proud about it and I cherish my childhood, my culture, my people no matter how good or bad my experience has been.
Where can we find your music on line and where can we stream your music?
Vshali Sanas: My Youtube channel: Vshali Sanas, and the EP will be out soon on all the music platforms! (In the name – VSHALI)
You can follow and find out more about Vshali Sanas at her website: www.vshalisanas.com
Please follow and like us: