Successful independent female rap artist Scottie Armonie dropped "The Takeover EP" on December 25th. The Long Island, New York City artist is an ambitious creative and has her sights focused on major achievements in the game – from Grammy's to Hollywood Films, and everything else she can accumulate along the way. Backed by her loyal and dedicated fans known as the "SCOTTIESQUAD", she aims to make NYC proud. An audacious knack for wordplay and an ability to go from chill to full-on frantic verses and mellifluous singing, cements Scottie Armonie's voice as what sets her apart from her contemporaries and peers. Proof that she is an all-round achiever can also be noted in the fact that Ashley J. Plummer AKA Scottie Armonie has signed up for fall classes at Hofstra University as an Economic Business Major.
Can you tell us a little bit about where you come from and how you got started making music?



Scottie Armonie: I'm From Long Island New York I Was Born In Harlem And My Family is really into music so I got into music mainly because of my dad and for the love of it personally.
Have you had formal training or are you self-taught?



Scottie Armonie: A little bit of both. I had piano lessons and my song writing started as Poems as a child. I didn't know I was writing songs.
Who were your first and strongest musical influences that you can remember?
Scottie Armonie: Definitely My Father. As you know I a foster child so during visitations at the adoption agency my dad would bring cassettes of Biggie and Tupac and have me learn the words. My mother was also a huge Mary J Blige fan, so heard a lot of that too as a child.
What do you feel are the key elements in your music that should resonate with listeners?



Scottie Armonie: Truth, uncomfortable true stories about life, and my life personally. Soul and pain. I also experience joy, so that's cool too. Just honesty, and who doesn't like a good story especially when it's true.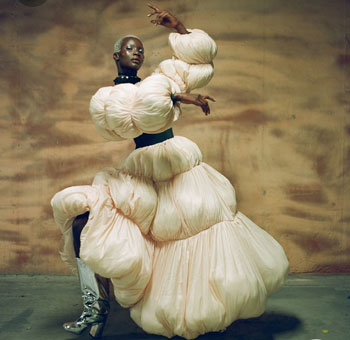 For most artists, originality is first preceded by a phase of learning and, often, emulating others. What was this like for you? How would you describe your own development as an artist and music maker, and the transition towards your own style?



Scottie Armonie: Well my greatest inspirations are Beyoncé, Michael Jackson, Tupac and so forth, but all of our lives were very different, so I try to emulate their levels of authenticity, and comfortability in my music, reminding myself its ok to "FEEL" what I'm talking about. Just like they do, with no fear. I make it come from my heart to saturate the people with soul spirit and truth, just like them.
What's your view on the role and function of music as political, cultural, spiritual, and/or social vehicles – and do you affront any of these themes in your work, or are you purely interested in music as an expression of technical artistry, personal narrative and entertainment?



Scottie Armonie: Nothing to me, for example is entertaining about black people dying in the street. For one I am definitely controversial. If my topics on any subject provoke thought or emotions on any level … good! My job is done. The world is bigger than songs, it's about love and equality for the human race. Music specifically is just a choice of expression and I use mine loudly, because it's all connected.
What would you consider a successful, proud or significant point in your career so far?



Scottie Armonie: This INTERVIEW right here.
Could you describe your creative processes? How do you most often start, and go about shaping ideas into a completed musical piece? Do you usually start with a beat, a narrative in your head, or a melody?
Scottie Armonie: When I'm in the booth after a song is already written my ritual is prayer. I talk to god and ask for permission to use my mental illness (bipolar2) to change my personality and persona and then Scottie comes out, and Ashley my birth name disappears
Do you ever write a song with current musical trends, formulas or listener satisfaction in mind, or do you simply focus on your own personal vision and presuppose that it will be appreciated by a specific audience?



Scottie Armonie:  I mean you have to know that any artist who pretends they don't incorporate current sound into their new music is lying. Its 2021 like come on, but secretly it's just about how you do it. You can infuse your sound and current sound but you got to be smooth with it.
How would you describe the sound of "THE TAKEOVER" EP to any potential new fan?
Scottie Armonie:  Like if you had a dream of a tornado with all of your favorite things inside the eye.
Does "THE TAKEOVER" have an overarching theme and storyline that runs through the entire EP, or does each song carry its own specific narrative?
Scottie Armonie: Definitely, most definitely OVERARCHING, but cunningly a little of both. While listening to my EP you don't think of the Takeover EP while let's say TMC is playing, but then you remember that song is from the Takeover EP Hahaaaa.
Where did the original idea and inspiration behind "THE TAKEOVER" come from?



Scottie Armonie: I was tired of being last. I thought to myself maybe I should work a little harder. Now that it's out and doing very well, my mind is set on using it to dominate 202.
Would it be fair to say that "THE TAKEOVER" is the best work you've done yet?



Scottie Armonie:  Yes and No! I mean my 'Parental Advisory' mixtape was fire and so was 'Daddy Lessons' mixtape, but the difference is my courage on 'The Takeover'. I had absolutely NO FEAR. I went for it and will continue to step outside my comfort zone
Could you tell something about the beats, production, and the lyrics on "THE TAKEOVER"? Who did you collaborate with on any of these tasks?
Scottie Armonie:  No. 1, my husband Ben, also the label owner I'm signed to. Let me scream, cry, yell, get drunk, get high, anything to push me to get it out. I love that man!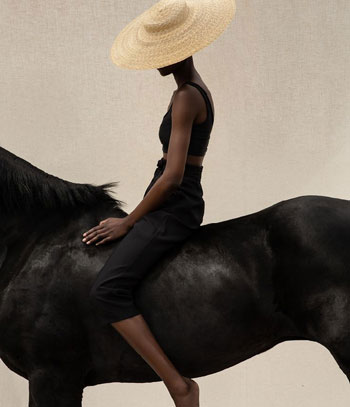 Did you encounter any compositional, performance and/or production challenges on the new EP?
Scottie Armonie:  Everyone's panicking and running around and I'm like press record … lol chill so yes A LOT! For example some days my voice just wasn't there and it was 2 days before release day Christmas.
Which song did you most enjoy writing and recording on the EP, and why?



Scottie Armonie:  Beautiful Mess. The beat we used was a free YouTube beat by BENJII YANG with a CLEARED Khelani sample loop, and I intentionally sang some of her words wrong because when I'm feeling the music I'll even hum to get those emotions out. The ending of that song was real. I felt that I didn't care if it didn't match that's what I felt at that time.
If you had to recommend only once song on the EP to fans, to give them an overview of what you do, which song would you recommend?



Scottie Armonie:  'TMC'. That song is so good it's scary!
How long did you work on "THE TAKEOVER", from its conception to its release? And did the EP come out exactly as you desired?



Scottie Armonie:  It's exactly what I see in my mind and it took me and the team about a year. That's why this year it will be all about marketing the EP. It will be heard by the masses, it deserves that justice.
If you could choose to perform alongside any internationally recognized artist, once things get back to normal, who would you most like to share the stage with?



Scottie Armonie: Beyoncé
What do you find most rewarding about what you do? And do you have a specific vision or goal set in your mind that you would like to achieve in 2021?
Scottie Armonie: I WILL BE THE BIGGEST ARTIST IN THE WORLD … answer your question?
Connect with Scottie Armonie:
Www.Facebook/ScottieArmonie.Com
Www.Twitter/@ScottMonie.Com
Www.Tiktok/ScottieArmonie.Com
Www.Instagram/ScottieArmonie.Com
Www.Youtube/ScottieArmonie.Com
Www.SoundCloud/ScottieArmonie.Com
Please follow and like us: