Or Golan, the Israeli producer who has served in the Air Force as a guided weapons technician, after graduating from ORT Motzkin, has had many successes, struggles and defeats in his life and career. Golan, who suffers from stuttering and a hereditary disease, known as FMF (familial Mediterranean fever), has released a series of albums and a huge number of singles, while also finding the time to publish four books. He soared through the independent industry ranks, when against all odds his single, "I am Greedy", raked in unprecedented success. This seemed like the perfect response to the setback he had previously suffered, when YouTube took down his other popular track, "The Wik Wik Song". However, even this was not to be. The 24-year-old found himself swindled out of all the funds generated by the popular single, leaving him extremely deluded, and not releasing any more songs for about a year. In an exclusive interview, Or Golan gave us some brief anecdotes from his experiences and aspirations.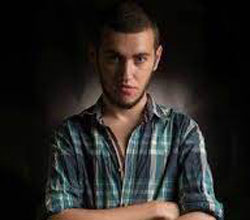 For most artists and producers, originality is first preceded by a phase of learning and, often, emulating others. What was this like for you? How would you describe your own development as a producer, and the transition towards your own unique style? 
Or Golan: I don't think there is any unusual move to something that lasts in any artist, like one woman is different from another. You can call it in the name of reinvention and there are people who know how to do it well, I'm not that specialized in it.
Were you born a star?
Or Golan: I think that every human being has some kind of genetics of a mystical thing inside him, stars, what we define is something larger than life. I think some people would say that about me, I would never say that about myself.
What do you think is the most important aspect of your music production?
Or Golan: Many people have already said about me that I have the ability to put things together well, as if knowing what will go together and then succeeding with it is great, that's also a talent, isn't it?
Why do you think you who became famous in your sector?

Or Golan: I will always like to think that God still loves me and that's why he gave me this stardom. Stardom is something sparkling like a diamond, not everyone is built for it.
What was it like performing in Times Square?



Or Golan: It was Thursday, 09/23/2021 (literally in a few days it will be a year) I was at the train station when I was informed about this. I will never forget what happened in the sky when I was informed about it, suddenly there was a flower that just bloomed from the clouds, after that there was a throne of a great king that came to the middle of the sky, and at the end there was such a smile. I almost collapsed to the floor and people didn't know what happened to me. This is the highlight of my life, as if the angels were singing in my ear.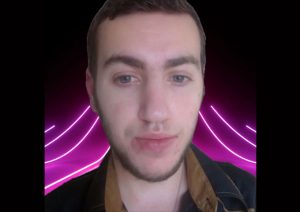 All the headlines and articles about you, did it contribute to your confidence?

Or Golan: What are titles? These are words that a certain person decides to print. There are two sides to it, the publicity comes very quickly like an instant and you become a household name, and after that comes the anxious fears and suicidal thoughts and then you become a one-time outcast and disappear. I have in my room everything that has been written about me, pictures from magazine covers, articles, first places on radio stations, everything you want to dream about. The question is when it will bury me and then I will die.
Could you describe your international publications to me?



Or Golan: When you are interviewed three times a day on the radio and in magazines, suddenly you appear in articles on television, you are crowned at the top of the radio station's hymn parade. You sell close to half a million copies of your songs and then all the money you earned is stolen from you; you have to think twice if you are even a star.
Was it a difficult moment when they stole all your money?
Or Golan:  I couldn't listen to music for two months, I was buried in suicidal thoughts that I still have today, I wanted to die and scream that injustice was done and that they (ACUM) are crooks who stole a 7 figure profit from my songs. To this day my money has not been returned.
Were you afraid that you would lose your career sometimes?



Or Golan:  All the time, every second of my life I am afraid that I will disappear from the world and not be remembered. If you don't remember me, I'm dead.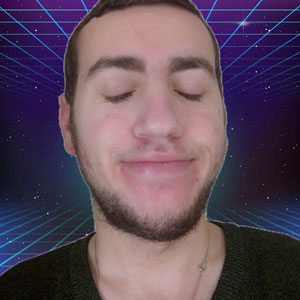 What else do you think you have that we haven't seen already?
Or Golan:  that I also have many beautiful things, that I can imitate Israeli artists and that I like to dance and sing and that I also have a good ability to act and draw and cook.
The music on your latest release has change quite a lot from your previous releases. It seems more cinematic than club-styled. Is this a new Or Golan, or just a passing experiment?
Or Golan: I am not an artist of one song, I never will be. Here is something else I can do that God has given me. This song has close to 150 thousand views on YouTube, it has been watched from India, Indonesia, Brazil, Mexico, Argentina, Ukraine, Peru, Ecuador and many other countries
How strict are you with genres? Are you comfortable working with other genres that are outside of your preferred style?
Or Golan: Look, I'm not Vivaldi or Chopin, although I have songs that are similar to classical music that I like very much. If I could be Maria Calles (an opera singer who was very famous from the sixties to the eighties) I would change. Sometimes it's good.
How much do current popular songs from the radio or club scene influence your music, creative approach and/or production decisions? Is it something you pay attention to, or do you only follow your own template?



Or Golan: I was never a great singer like Freddie Mercury or Ofra Haza, they both died of AIDS and they had the ability to control their voice like no one else. They didn't notice what was happening on the radio or if they had 200,000 people at the concert. They were who they are and that is what is special about them.
Do you think you are on the A list?
Or Golan:  I'm sure I've been very successful in the world, I've done a lot of things in the world so that my name will be recognized and I think I've succeeded.
Do you write and produce songs or music for other artists, bands or organizations if asked?
Or Golan: No one wants me to compose a song for them, all my life I've been a lonely person (and it's good that way) no one wants me to produce an album for them or give them a course on publishing from my many experiences. Another thing in my puzzle.
Do you chase after all the latest audio equipment and software, or do you stick with your own tried and tested gear, when producing?

Or Golan: I will always chase radio plays because I want to be heard, I will always chase interviews because without them I don't feel like a good person like you, I will always chase my truth and the desire to be a free person.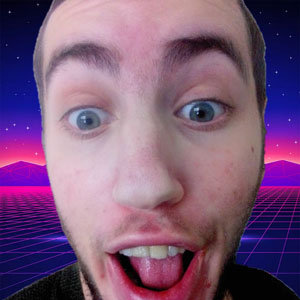 Is there something in life that you are missing at this point?



Or Golan:  There are a lot of things I miss and I miss them, especially the people who died and I won't get to talk to them anymore.
What makes a good song for you? Which elements do you think it must have?



Or Golan: Three seconds at the beginning and three seconds at the end wins and you have it baby, you just need aggressive marketing and endless shows and you're Madonna. 🙂
How is your daily schedule like, between making music and doing other things?



Or Golan:   I don't do so many things in my life, I'm not an important person in this life, you are, I really am not.
What do you, and what don't you like, about the current music industry and its trends?
Or Golan: There are people musicians and singers who are sure that the sun shines out of their ass and think they are God but they don't understand that an angel of God is waiting for them in the corner and will end their career in a second.
OFFICIAL LINKS:
Or Golan is Interviewed:
https://www.youtube.com/playlist?list=PLPpM0iftSB4pUZeSeQGF5MnLNeO4ECpAB
Or Golan on TV:
https://www.youtube.com/playlist?list=PLPpM0iftSB4rpMt9—hrIbrwRhJV38K4
Or Golan is played on the Radio:
https://www.youtube.com/playlist?list=PLPpM0iftSB4p_u_4RYdxLj-Mw6o2YzDTl
Please follow and like us: