Ashley Puckett was born and raised in North Huntingdon, just east of Pittsburgh, Pennsylvania. Ashley realized her passion for music at a young age, performing at vocal competitions and community events, and eventually, landing at open-mic nights and shows in bars and clubs, doing anything to keep the music and her passion alive. Somewhere between skydiving and bungee jumping, Ashley was introduced to world class Singer/Songwriter/Producer, Bryan Cole and Lead Sound Engineer, Doug Kasper at Tonic Studios. With legendary musicians Mike Brignardello (bass), John Willis (banjo), Mike Johnson (Steel Guitar), Heidi Engel and Tammy Petty (Background Vocals) and hot newcomer, Adam Ernst, Ashley's debut album and lifelong dream, "Never Say Never" was made a reality. The album will be released on MTS Records on February 14, 2020, with first single, "Medicine" having been released in August 2019. The single charted nationally on the IndieWorld Country Record Report and Airplay Today country charts. New single, "Bulletproof" was released on January 9th, 2020, Ashley's birthday. The song raced to the top of the iTunes country singles chart in South Africa, also becoming a Top 10 radio hit on the New Music Weekly country chart.
Can you tell us a bit about where you come from and how you got started?
Ashley Puckett: I grew up in North Huntingdon, PA – just outside of Pittsburgh.  I've been singing since I can remember, probably about 5 years old or so.  I still remember the first ever song I sang was "you were mine" from the Dixie Chicks.  From there, as I got older, I participated in all sorts of choirs, talent shows, and eventually started writing music, playing guitar, and eventually about two years ago met my Producer and Sound Engineer, Bryan Cole and Doug Kasper.  From then till now I was able to make a lifelong dream finally come true and here I am finally able to share it with my fans.
Who were your first and strongest musical influences that you can remember?
Ashley Puckett:  from very early it was the Dixie Chicks, Leann Rimes, Lee Ann Womack, Carol King, and Jo Dee Messina
If I was to turn on your media player right now, which artists/songs would I be most likely to hear on your recently played list?
Ashley Puckett: Chris Stapleton, Cole Swindell, Mitchel Tenpenny, Runaway June, and Miranda Lambert
What do you feel are the key elements in your music that should resonate with listeners?
Ashley Puckett: I'm very real when it comes to music.  So I think my fans are able to make a lasting connection with me.  I sing about real life situations and every song is sung for a reason – either something I've seen, been through, etc.  I try to be myself and just share a part of me with everyone that is genuine.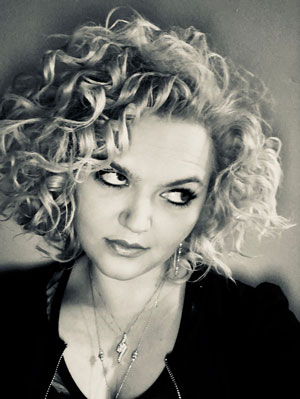 For most artists, originality is first preceded by a phase of learning and, often, emulating others. What was this like for you? How would you describe your own development as an artist and music maker, and the transition towards your own style?
Ashley Puckett:  Country music was always the road I knew I'd take.  Growing up singing, it was always trying to sound EXACTLY like the artist of the song you are singing.  As I got older, I realized that isn't what the industry wants, nor what the fans want.  As I began to write, that was the beginning of "me:.  Not until the studio recording sessions though did I really stumble upon what my style truly was though.  I've always done things my way, put my own spins on cover songs and such, but being part of the creativity in the studio and really trying different things really helped shape who I am as an artist.
What's your view on the role and function of music as political, cultural and/or social vehicles – and do you try and affront any of these themes in your work, or are you purely interested in music as an expression of technical artistry, personal narrative and entertainment?
Ashley Puckett: For me, music is more personal and expressive.  I love to be able to share and receive emotion through music and touch peoples' hearts.  That is why I do what I do.
Do you ever write a song with current musical trends, formulas or listener satisfaction in mind, or do you simply write focused on your own personal vision?
Ashley Puckett: A little of both I suppose.  I know I have to keep things "modern" but to some extent, it still has to be "me" and "traditional", too.
Could you describe your creative processes? How do start, and go about shaping ideas into a completed song? Do you usually start with a tune, or a narrative in your head?
Ashley Puckett:  it all depends on when and where an idea hits.  I don't have a specific process.  Sometimes it's while I'm in the car, I have a melody or some start of a potential chorus to a song or something, and sometimes its just lyrics that come to mind after on event.  I'm influenced by real life, real people and scenarios – so it really could be anyone or anything that sparks something in me.
What has been the most difficult thing you've had to endure in your career or life so far, and how did you overcome the event?
Ashley Puckett:  For me, I believe it's really just trying to get a good start in the music business.  There are so many artists out there that just never get heard, or never have a real opportunity, yet they deserve it.  It's challenging to me to know that no matter how hard you work, it's such a long road to success that is never guaranteed.  So that being said, it's important to not take for granted even the smaller mile stones because sometimes seeing the big picture from where I'm standing now seems out of reach – but a year ago, if you would have had me look in a crystal ball and see today, I would have thought that, too seemed out of reach, yet here we are.  It's all about staying positive.
What would you consider a successful, proud or significant point in your career so far?
Ashley Puckett:  finally holding my physical CD in my hands.  haha. I think going through this career, when good things happen, I'm happy of course, but sometimes don't really see it as an accomplishment simply because it's not my "end goal" and I have to re-evaluate a lot.  There's a lot of really cool things I've been a part of so far and I consider all of them a success.  Being mentioned in the Billboard Magazine's "women of music" edition was cool, too.
If someone has never heard your music, which 5 keywords would you personally use to describe what you and your music is all about?
Ashley Puckett: Life, Love, Beauty, Personality, and Romance
With social media having a heavy impact on our lives and the music business in general, how do you handle criticism, haters and/or naysayers in general? Is it something you pay attention to, or simply ignore?
Ashley Puckett: it is hard not to pay attention to it.  For me, I know that not everyone will like what I'm doing in general or my music, and that's okay.  I'm not here to please everyone, although I try, I'm here to touch those with my music that want to feel something.  I sing and I write for me and for those who enjoy listening to something real.  We are all unique and even for me, there's music out there I don't particularly enjoy.  I respect all artists for what they do, but its just human to have preferences, and I'm okay with that.
Which aspects of being an independent artist excites you most and which aspects discourages you most?
Ashley Puckett:  I love having maybe a bit more control of things than I would if I wasn't an independent artist. I like having my say and being involved in everything as much as possible.  I am however, a bit discouraged at times when you look at the "bigger picture" and see that the major artists get more respect and overall support because of the big companies.  I guess that could be a good and bad thing, but fans seem to follow Major artists because they are major, yet there's so many Indie artists that haven't signed a major label yet and are just eager to get their music heard… I think if there was a more uniform route for indie artists to have that same fighting chance as major artist for a fan base and airplay and such things might be different.
If you had a choice to go on tour with any acclaimed international artist or band, who would you choose, and why?
Ashley Puckett:  I'd say either Leann Rimes or Miranda Lambert – I believe my music would be a perfect fit with either of them and we'd have a lot of fun
Could you tell us something about your latest project and what fans can expect to hear?
Ashley Puckett: "Never Say Never" was release this past February and being my debut album, my fans can hear a lot of different sides of me.  There's some songs on there, covering my favorite topic, love and romance, but then there's some blues stuff as well as some more sassy fun loving songs too.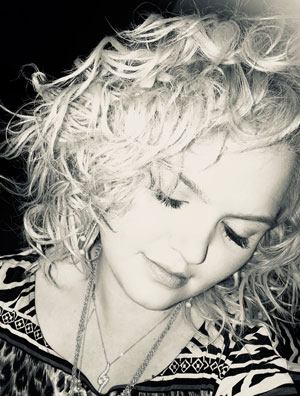 Do you have a personal favorite track amongst your compositions that has a specific backstory and/or message and meaning very special to you?
Ashley Puckett: there's two.  One, the title track from the album is "Never Say Never."  I fell in love with this one first because of its melody.  It remained me of a song I still love to cover from Jo Dee Messina, "Because you love me" so I know when I heard it play half way through the first time I'd have to record it.  Aside from its beauty and romantic painted out love story through the lyrics, the title itself as a separate meaning really spoke to me, which is why I later chose it as my title track.  Never say Never is such a cliché, but for me, it truly seemed to be the words I heard in my head (the day I met with my producer and engineer) right after I said to myself "this is it, this is the start of something I thought might never ever be (recording an album) and being right here at the right time, it's now or never, and everything seemed so "right".
The other, is "Weightless" because this song was added when the majority of the project was already complete.  We were finishing up a studio session and then in the mist of talking about I can't even remember what, Doug (My engineer) played me this song.  It was a really unique moment and a whole other meaning to "a song taking you someplace" when I heard it and I couldn't get it out of my head after that night, so for many reasons, this one, too is another very special one.
Creative work in studio environment, or interaction with a live audience? Which of these two do you ultimately prefer and why?
Ashley Puckett:  I love them both almost equally.  I do however miss the studio now that the project is done.  Live audience performances are amazing, because that's why we do what we do – to share it with others, but for me trying to make sure everything is perfect, I sometimes put a lot of pressure on myself and stress myself out sometimes for those.  In the studio, you can try different things, share ideas, and really just have so much fun and come out with something completely different than you first think when starting a new song or project.  I really like all the different parts of the process in the studio environment and seeing a song take shape is really cool.
What's your favorite motto, phrase or piece of advice, you try to live or inspire yourself by?
Ashley Puckett: lately I have adopted the "Never Say Never" haha.  But I also love "And once you have tasted flight you will walk the earth with your eyes turned skyward; for there you have been, and there you would return." By Leonardo da Vinci. I first heard this quote while skydiving… and even if you don't skydive, it's a reminder to look up and once you do something new (even if it isn't flight) you have now a new power within yourself and a new light, or way of seeing something.  There's many different perspectives out there.  Sometimes it just takes trying something different to shed a different light.
How essential do you think video is in relation to your music? Do you have a video you would suggest fans see, to get a better understanding of your craft?
Ashley Puckett:   videos are very important because sometimes seeing a story play out vs. hearing it can be two different things.  There's a deeper connection with a video.  I do have two lyric videos out right now.  One is from my Debut single "Medicine" and one for my current single "Bulletproof"
What is the best piece of advice regarding the music business that you actually followed so far, and what is the advice you didn't follow, but now know for sure that you should have?
Ashley Puckett: My best advice is to don't be stubborn and think you know it all and that you can do everything on your own, even as an indie artist.  There's so much to learn, even if you do know a lot about the music business.  The more good people you have supporting you, the better.   As far as advice I wish I had followed, I'm not sure there was really anything I never listened to.  Just know that when you are receiving advice, remember to check the sources, make sure that you find trustworthy people standing beside you, and weather you find it in your best interest or not to take any advice, make sure you know what works best for YOU.  Something at a certain time may work best for one person but not someone else.  Stay positive, and work hard.  You will get where you want to be.  And sometimes, you get even more than you had expected.
OFFICIAL LINKS: WEBSITE – FACEBOOK – INSTAGRAM
Please follow and like us: