Sam Xhri6 (pronounced as Sam Chris) whose real names are Samson Adebalogun is an amazing singer and songwriter who hails from west Africa Nigeria, born and raised in Lagos, he also plays guitar professionally and has had a lot of accolades from collaborations with other musicians and featuring as a guitarist for many famous musicians such as Yemi Alade, Faze, Mcgalaxy amongst countless others in the Nigerian music scene. He started having his international recognition from the single he did with rising American rap act "HIM" titled telephone. Sam Xhri6 grew up loving rock music, after taking lots of guitar lessons he got so interested in jazz music and rock, did a few rock singles that faintly went around in his country and has since been emerging as the recognized star he is today and the amazingly mind possessing musician with songs "Telephone", "Steady", and new hit "Close To You" driving wild into the mind of listeners. He is the musician to look out for and keep your focus on.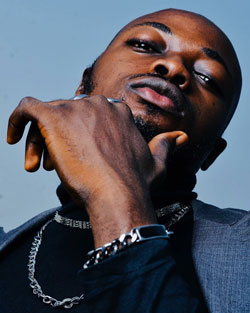 How long have you been in the music business and how did you get started in the first place?



Sam Xhri6: This year 2018 will make it my 11th in the music business, the journey started in the summer of 2007 when I made my first professional move to begin recording in the studio as an RnB artist back at that time after years of piling up and playing with lyrics, mimicking a host of popular musicians. I recorded my first song ever "so I do not fail" which went nowhere but was only heard in the neighborhoods, I would do performances in the local streets of Lagos, went from one place to the other with the goal of getting more exposure and getting the people to know me, I Recorded some more songs which also didn't go nowhere then some time in 2011 I picked up the guitar, learnt from a lot of better players and kept growing in it, got more into it, I worked as a guitarist in churches, studios and For other musicians like myself, this was a livelihood means and then it went on and on and on as I got better in guitar playing I developed so much love for Rock and did 3 separate songs under this genre (I'll miss you, super love and one more) which got a bit promotion in Nigeria and a bit more in neighboring countries but still went arguably nowhere. I played a lot in bands as a guitarist and I have had no difficulty in being versatile with my singing that's why I was able to switch quickly to pop and recorded my first ever collaboration with US based rap act (in late 2017) HIM, we made the song Telephone which was also co-written by a US based Puerto Rican woman called Ruth Garcia. Telephone got me the international recognition I have and then I moved on from there to release my second official single which really went around and is on all streaming platform "STEADY". Here I am standing strong moving forward with my 3rd official single making huge waves presently "CLOSE TO YOU". 11 years in the music business has been a real tough and rough journey but we're making progress.
Who were your first and strongest musical influences that you can remember?



Sam Xhri6: In my early musical years I loved me a lot of Shania Twain's music and I'll say she's the reason why I picked up the guitar, I listened to a lot of usher, trey songs, then rock guitar players in place of Joe Satriani, Yngwie Malmsteen and more, I had a few jazz guitar players I listened to in my early days of doing music and guitar playing too but I'll say majorly Trey songs, Usher, Shania Twain amongst others influenced my singing.
Which artists are you currently listening to?



Sam Xhri6:  Random musicians, as long as the music is good I listen. I've got Maleek Berry I listen to so much, then I've got Wiz kid, Chris Brown, Trey, Shane Filan and so many others. I do random listening actually. As long as the music is good, I'm listening.
What do you feel are the key elements people should be getting out of your music?



Sam Xhri6: Key elements I try to put in my music and people can get out, I will say are humility, love loyalty, kindness and transparency.
What do you think separates you from the massive crowd of artists emerging right now?



Sam Xhri6: It is my ability to be me and do what I do, make good music and not follow a trend of vain meaningless lyrics a host of musicians use just to satisfy the thirsty junk type of music demanding audience. I try to make sense with my music other than being sweet, that's all.
Do you currently have a preferred song in your catalog, and why is it special to you?
Sam Xhri6:  None really
Are your lyrics predominantly based on real events and personal experiences, or are they drawn from your creative storytelling skills?



Sam Xhri6: Some are based on real events and others on my storytelling skills.
What would you consider a successful, proud or high point in your career so far?



Sam Xhri6: Getting on radio stations in the USA with new single "Close To You" plus it having thousands of streams and share arounds makes me feel successful and proud.
What has been the most difficult thing you've had to endure in your life or music so far?
Sam Xhri6: Having little or no money to promote or get my songs around. Financial constraints.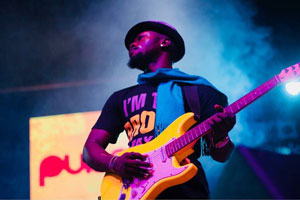 What key ingredients do you always try and infuse into your songs, regardless of style or tempo?



Sam Xhri6: Melody and repetition.
Do you produce the beats and write all the lyrics on your songs or do you collaborate with outside sources in any of these cases? Sam Xhri6: No I don't produce yet but it's definitely something I'm looking into, and for the lyrics yes I write my lyrics.

Tell us something about your work with HIM, and how you got to working with famous musicians in the Nigerian music scene?



Sam Xhri6: With HIM we linked up through the same US based Puerto Rican woman (Ruth Garcia) I talked about before now, we agreed on bringing a song, a collaboration forward and then boom it happened, that's when we put out the song Telephone. On the part of working with a few famous Nigerian musicians i was discovered while going about playing the guitar, I made a lot of friends and got the links to work with these musician a few of them whose names are Faze, Mcgalaxy, Yemi Alade… the list goes on.
Which aspect of being an independent artist and the music making process excites you most and which aspect discourages you most?



Sam Xhri6: The exciting aspect for me is being free to do my own thing without anyone trying to force my lyrics to come in certain ways or me to sound in certain ways, and fact that whatever revenue my music makes doesn't go into the hands of a third party while the discouraging part is having to spend a lot of money in bringing it forward and pushing it to get to consumers, it's not easy when there's no backing finance and that's something that saddens every hardworking musician.
If you had the opportunity to change one thing about how the music business works right now, what would that be?



Sam Xhri6: I feel we independent musicians need be appreciated more from gigs and sales of our records. A lot of consumers want free works which doesn't help us as independent musicians because at the end of the day we've got bills to pay and also earn a living. How can we be more encouraged to keep bringing forward music if we can't even afford one meal per day and then still we are expected to come do a free gig. Independent musicians need be appreciated more and this I will say is one part I will like to change about the music business if I've got an opportunity.
If someone has never heard your music, which keywords would you personally use to describe your overall sound and style?



Sam Xhri6: It's Pop, it's RnB, it's all good music.
Do you consider Internet and all the social media websites as fundamental in building a career in music today, and what is your personal relationship with the new technology at hand?



Sam Xhri6: Yes, the internet, social media sites are essential in building music careers today. A lot of musicians can't afford to pay for radio air time plays because of the huge fee placed on demand, it's a lot easier to make use of the internet in getting songs across to listeners all over the world. I personally make use of the internet in reaching my fans and getting them to listen to my music.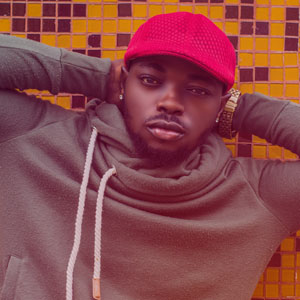 Tell us something about your latest release and where fans can find it.



Sam Xhri6: Close to you has just been released and it's making huge waves big thanks to the radio stations all over the world playing it, thanks to the Dj's and everyone supporting it, it's gradually turning into a huge music. It's pop it's dance and it's so fine. I recommend everyone check it out as it's available on Spotify, SoundCloud, iTunes, Amazon, Google Play and all online stores worldwide.
What is your relationship with visual media? Do you think videos are important for your music? Do you have a video you would recommend fans checkout so they can get in to what you're doing?



Sam Xhri6: Yes videos are important, it's good to put out a beautiful video to back up a beautiful song. I am working on bringing forward my first official video but in the mean time I have some eye catching visuals uploaded to my YouTube Channel, fans can search me up on YouTube with the name "Sam Xhri6"
Do you prefer working and creating in a studio environment, or performing live in front of an audience?



Sam Xhri6:  I love to do both.
What's next on the upcoming agenda for Sam Xhri6?
Sam Xhri6: I will be working on my first official video in a short time and fans can keep an eye out for it.
OFFICIAL LINKS: MUSIC STREAMS – FACEBOOK – INSTAGRAM – TWITTER
Please follow and like us: