Fernando Triff is a Grammy-level artist, according to the Next Big Sound that reports for Billboard and Pandora Charts; his stage career is promising, even in an early moment of his flow. However, Triff already had a major impact in the music industry, his first single "Blessing like Swagger" debuted at number #61 on the international iTunes chart, the second release "Indigo Riot!" won the best song, alternative hard rock award in LA. His 3rd release "Risk Tak3r" gave Fernando a lot of achievements like the number #1 spot on MTV chart, the track is on the list of most played independent songs in the U. S. for more than 10 weeks in a row getting on the top of many charts as ReverbNation, Spinnin' Records, and many others.
He has risen to fame recently as a result of his revolutionary take on the music field. He won a contest and his music got screened exclusively by Wix Music on the infamous SXSW festival. According to "Zignal Labs" Triff was one of the biggest names of the last night of the event creating a buzz beside names like Drake, Iggy Pop, and Josh Homme. He also spotted as a finalist of the "The Battle of Bands" festival in Florida supporting veterans.
At the same time, Fernando got on Top of the chart of this new reality show in Hollywood, masterminded by Grammy Winner's producers who made an incredible review about Triff's music and career. Fernando has seen a dramatic spike in popularity, a trend which is gaining momentum after his announcement of new songs, his career is more than taking-off – it's already in full-flight and heading straight to the top.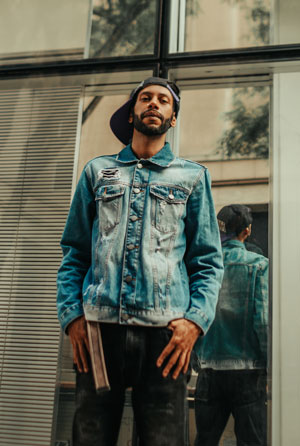 What were your main compositional, performance and/or production challenges when starting out, and how have they changed over time?



Fernando Triff: I think my biggest challenge so far is the time itself, or maybe I like to take a lot of time to create my songs because I want it to be perfect.
Could you describe your creative processes? How do start, and go about shaping ideas into a song?



Fernando Triff: It's very personal on my first rock songs, I spent like years creating the lyrics, with music producer support later I started developing the melodies, and harmonies of my songs. I like to work in this formula shaping the song in pieces instead of creating everything at once, but it is not always like that.
What do you feel are the key elements in your music that should resonate with listeners?



Fernando Triff: Catchy melodies and high-quality sound performs!
Do you ever write a song with listener satisfaction in mind, or do you only compose what comes from your natural instincts?



Fernando Triff: Normally I write songs of my taste, I know if I mind some people's opinions my music will reach more listeners definitely!
What do you think mainly separates you from the massive crowd of artists emerging right now on platforms all over the web?



Fernando Triff:  I would say bro: – I am Fernando Triff, ok how about being number one on MTV charts for 4 weeks?
Your songs are intensely intimate and personal. Have you ever had the curiosity of hearing some famous artist singing one of your songs? And if so, who would you personally choose for the task?



Fernando Triff: Seriously, I never thought about this, but once you said maybe, Poppy would be fun.
What is currently your favorite song to sing in the bathroom?



Fernando Triff: Maybe Lana Del Rey!
Getting away from music, what are the five things you can't live without?
Fernando Triff:  Honesty, I think that no one should be on that level of dependency. Ok, how about, air? Lol. Things that I like dark chocolate, açaí, meditation, self-time, and healthy shit.
What would you say are the most important elements, tools and/or instruments in creating your sound?



Fernando Triff: Definitely electric guitar even sometimes doesn't look like.
If I was to turn on your iPod right now, what five artists would I see on your recently played list?
Fernando Triff: Hole, Cold, I found new stuff of upcoming artists that I liked as The Weadon Boys, Andrei Lucas, and Maximillian Goldberg.
If you could choose to open up for any artist on tour right now who would it be?
Fernando Triff: I am about to do a massive tour with Trace Cyrus and Lancifer that is big deal already!
How do you handle criticism and/or haters in general? Is it something you pay attention to, or simply ignore?



Fernando Triff: I totally ignore negative energy is the best thing to do once everything is energy. There is no reason to focus on things that are not leading to good vibes.
So what's your favorite thing to do when you aren't writing / producing / recording / playing music etc.?



Fernando Triff: Shopping lol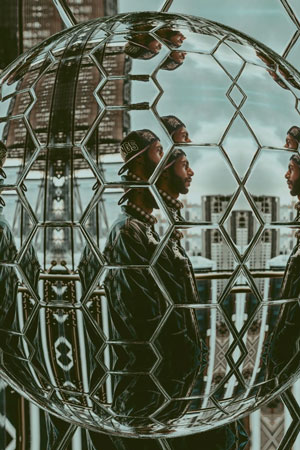 What would you consider a successful, proud or significant point in your career so far?
Fernando Triff:  I know that there are a lot of things to come, but what I already did is surreal.
Could you tell us something about your upcoming live shows and tour?
Fernando Triff: Recently, I was invited to perform at the Viper Room a legendary venue located in West Hollywood. I will probably be performing on Facebook live pretty soon
What's your view on the role and function of music as political, cultural and/or social vehicles – and do you try and affront any of these themes in your work, or are you purely interested in music as an expression of artistry and entertainment?



Fernando Triff: I think as an artist I have to merge those subjects expressing myself as an entertainer and political at the same time. I know my influence goes on, different levels, so I don't like to have an opinion if I am not sure what is going on about the stuff, you know
Could you tell us something about the making of your latest release "Let's Rock"?



Fernando Triff: Took a lot of time and many people involved in a song I got support from Rachel Griffin creating the lyric, Julian Prenga created the beat, Charmae did a great job on backing vocals and Beau Vallis did a great job as the engineer mixing and mastering it.
Does any song in your growing catalog have a specific backstory and/or message and meaning that is very special to you?



Fernando Triff: "Blessing like Swagger" is my debut single. I took many years creating this lyric, this one is very memorable.
19 What do you find most rewarding about what you do? And do you have a specific vision or goal set in your mind that you would like to achieve within the next two/three years?

Fernando Triff: Right now, I am about to enjoy the results of the hard work I did 4 years ago.
Are you satisfied about the way digital music platforms like iTunes, Spotify and Tidal etc. work and treat music, or is there something you would like to change?
Fernando Triff: If we gonna see the music industry background, artists and labels always had a love and the opposite, relationship issues. Now labels got their power back over the mp3 era. There is the next deal already, but maybe it is probably not yet trendy.
Follow and find out more about Fernando Tiff on TWITTER.
Please follow and like us: