Heistheartist is an American Christian singer-songwriter from Central Islip, NY. Formerly a secular neo-soul singer signed to Bentley Records under his biological name LeeMann Bassey, Heistheartist discovered that his true calling was with the Lord, after hearing an inspiring sermon by TD Jakes online one day. That day he was inspired to teach the world about the Lord like TD Jakes did with his Sermon, but through music.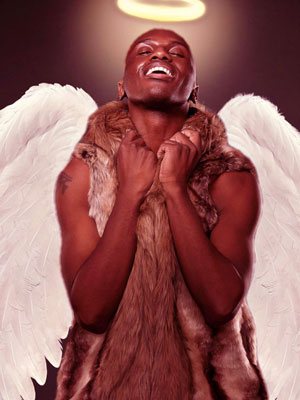 Can you tell us a little bit about where you come from and how you got started making music?
HeIsTheArtist: I am from Central Islip, NY and I was discovered singing covers on Instagram by a producer from my hometown. He loved what he heard and invited me to his studio to record my first single.
2. Have you had formal training or are you self-taught?
HeIsTheArtist: I took music theory in high school and was in my high school choir however, I'm mostly self-taught because I do almost everything musically by ear.
3. Who were your first and strongest musical influences that you can remember?

HeIsTheArtist: Definitely Erykah Badu. I loved how she mixed Jazz, HipHop, and R&B together in her music. Maxwell's smooth vibe was also a tremendous influence on me vocally.
4. What do you feel are the key elements in your music that should resonate with listeners?
HeIsTheArtist: That God is love, and love conquers all including any bad things that are going on in your life.
5. For most artists, originality is first preceded by a phase of learning and, often, emulating others. What was this like for you? How would you describe your own development as an artist and music maker, and the transition towards your own style?
HeIsTheArtist:  I was discovered on Instagram, so my style just developed from having fun singing covers. That fun without caring about judgement really is important in expressing yourself in a way that's uniquely you.
6. What's your view on the role and function of music as political, cultural, spiritual, and/or social vehicles – and do you affront any of these themes in your work, or are you purely interested in music as an expression of technical artistry, personal narrative and entertainment?
HeIsTheArtist: I'm Christian artist, so the Bible definitely plays a role in the messages of my songs and the themes of my EPs.
7. Do you ever specifically write a song with current musical trends, formulas or listener satisfaction in mind, or do you simply focus on your own personal vision and trust that it will be appreciated by a specific audience?
HeIsTheArtist: What's great about being an independent artist is that we are not forced to follow trends. So all my work is based on what I personally want to tell and teach the world.
8. Could you describe your creative processes? How do you most often start, and go about shaping ideas into a completed musical piece? Do you usually start with a beat, a narrative in your head, or a melody?
HeIsTheArtist:  I honestly sit out in nature and mediate and whatever thought comes first in my mind becomes the basis for the song.
9. What has been the most difficult thing you've had to endure in your musical career, or life, so far?
HeIsTheArtist:  It's definitely difficult to reach a large audience with an independent artist budget. And while some independents are making waves, there's always some investor somewhere that's giving them a major label type budget.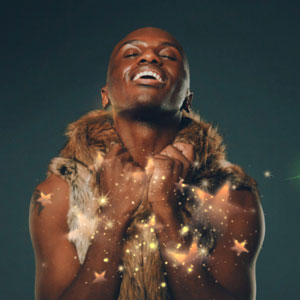 On the other hand what would you consider a successful, proud or significant point in your career so far?HeIsTheArtist: Reaching number 1 on ITunes South Africa. It really showed I was reaching people with my Christian music that I wanted to reach.

11. How would you describe the sound and style of your project "Roots" to any potential fan?

HeIsTheArtist: I call it "acoustic soul". Its Folk-pop music mixed with R&B.

12. Where did the original idea and inspiration behind the recording of "Roots" come from, and is there an overarching theme and message you're trying to send out via the project?
HeIsTheArtist: It came from my experience growing up as a kid living in a very snowy town in upstate New York called Oneonta. I had a babysitter there at the time that loved country music (and that's where the country sounding theme came from).
13. Did you use any particular sounds and/or recording techniques on these songs, and what were the main compositional, performance or production challenges you came across on these tracks?
HeIsTheArtist: Every song on the EP is acoustic because I wanted to bring a natural folk vibe to the EP. I did however record most of the songs in a very rustic part of Long Island, New York with very little civilization because acoustics everywhere else was an issue.
14. Where do you do most of your recording and production work? And is that where you recorded "Roots"?

HeIsTheArtist:  I do most of recording at home since the pandemic however, "Roots" was an exception because it required acoustics that I could only find in a rustic part of Long Island, NY.
15. How essential do you think video and visual media is, in relation to your songs, and music in general? And do you have a video you'd like to suggest to fans watch?

HeIsTheArtist: It definitely paints a picture for the listener that the music alone can't provide. My music video for "Bright Ideas" off of my "Roots" EP can be watched at the link below: https://youtu.be/7hMtl7zz_c0
16. Do you have a favorite motto, phrase or piece of advice, you try to live or inspire yourself by?
HeIsTheArtist: Yes, to believe in yourself or no one else will.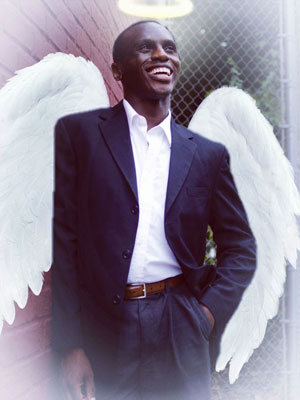 17. Studio work and music creation, or performing and interacting with a live audience, which do you prefer?
HeIsTheArtist: I like a little bit of both. But I really want to perform soon honestly, but I just haven't been able to because of the pandemic.
18. If the name 'HeIsTheArtist' came up in a conversation among music fans, alongside which other artists would most you like to be associated with in that conversation?
HeIsTheArtist:  SZA, H.E.R and Roddy Ricch.
19. Do you ever collaborate with other artists in your musical endeavors? And if you could choose to perform alongside any internationally recognized artist right now, who would that be?
HeIsTheArtist:   Yes I collaborated with HipHop artist Dave East on a Mixtape last year. At the moment honestly I would love to collaborate with Dave East live. It would definitely be an interesting performance being that we are polar opposites in our image, however that would definitely pull in people to watch and listen to what we have to say.
20. What do you find most rewarding about what you do? And do you have a specific vision or goal set in your mind that you would like to achieve in the near future?
HeIsTheArtist: Spreading positive messages in the world is my favorite part of what I do. The world can be so negative sometimes, but to bring hope to those who feel hopeless is very rewarding.
In the near future I would love spread my message of hope to a larger audience both nationally and internationally.
OFFICIAL LINKS: WEBSITE – TWITTER – INSTAGRAM – MUSIC STREAMS
Please follow and like us: