Formerly known as Mauri Myston – the founder, guitarist, vocalist and songwriter of the metal duo Mystons – Mauri Dark's personal life has impacted his music, and his album in particular. The tormented illness and passing away of his mother, due to cancer; a break-up of a 7-year relationship; the discovery of a new love, and entering into wedlock; the birth of his baby daughter. And all the while Mauri had been making music and writing songs for 25 years, and had no intention of stopping. His song "Dreams Of A Middle-Aged Man" prompted the theme for the entire album, as Mauri Dark picked up the puzzle pieces of his life story and aspirations, and put them together in a 10 track collection.
Can you tell us a little bit about where you come from and how you got started making music?
Mauri Dark: I come from Turku, Finland. I started with music at the age of 7 when I heard the band KISS and saw their pictures with the make-ups. I started playing drums then. At 16 we started our first proper band and I was making also lyrics then. At 18 I bought a classical guitar and learned to play it. I started making songs then and I have continued to make them for 25 years now. At the age of 42, I have made 9 full length albums, 5 of them as metal duo Mystons frontman and main songwriter and around 500 shows in Europe and Finland. My solo debut 'Dreams Of A Middle-Aged Man' got out Dec 18, 2020 and the vinyl on Jan 29, 2021.
Have you had formal training, or are you self-taught?
Mauri Dark: I am self-taught in music. I think it kind of makes easier to come up with your own thing that way. Most of the musicians I admire are self-taught. I have a formal training in visual arts and my second profession is making public artworks as professional visual artist and entrepreneur.
Who were your first and strongest musical influences that you can remember, and which contemporaries do you consider as vital to your craft?
Mauri Dark: I was mid-90s teenager so the music that has left a sound tattoo in my soul come from there. Albums like Metallica's black album, Guns N' Roses 'Appetite for Destruction' and Use your Illusion I & II, Red Hot Chili Peppers 'BloodSugarSexMagik', Alice in Chains 'Dirt', 'Unplugged' and Jar of Flies, Therapy?'s 'Troublegum' and 'Infernal Love' was good music to grow up with. Later on I really got in to The Doors, Black Sabbath, The Beatles, Pink Floyd and also folkier stuff like Nick Drake, Tom Waits, Johnny Cash American recordings era albums, Leonard Cohen and Neil Young. These are my main influences as well.
What do you feel are the key elements in your music that should resonate with listeners?
Mauri Dark: The music is timeless, acoustic storytelling music with universal themes and lyrics that anyone can relate to. The music is honest, intimate and emotional. It mixes folk, Americana and singer-songwriter music with country, rock, blues and even 70s pop spices. It is led by my bass voice and backed by my fingerpicked acoustic baritone guitar. The added backgrounds are like a discreet painting of mainly acoustic instruments like piano, cello, upright bass, pump organ and electric guitar plus drums and electric bass on two tracks. The music kind of combines everything I have learned about life and music in 25 years.
For most artists, originality is first preceded by a phase of learning and, often, emulating others. What was this like for you? How would you describe your own development as an artist and music maker, and the transition towards your own style?
Mauri Dark:  As a young kid of course I tried to learn all my favorite bands songs. It is first useful to ape others and then come up with your own thing. A lot of musicians get stuck on the copying phase. What I have heard and read from all the reviews about my music is that there is a strong originality and uniqueness to my music. It is really rewarding to hear. All I am trying to do in music is be myself a 100 %. I believe the best way to connect with people is by revealing your inner self to your music completely. This kind of honest approach to music is also what I like to listen to.
Do you ever consider writing a song with current musical trends, formulas or listener satisfaction in mind, or do you always focus on your own personal vision and presuppose that it will be appreciated by a specific audience?
Mauri Dark: No. I can't fool myself or others. I usually hate fashionable things and trends, because they are forgotten fast and often they are overly hyped, compared to their quality. I try to concentrate on timelessness and things that combine us all as humans. Good, simple songs and lyrics recorded with quality sounds. I am 42 now and I still do music because I love it and it is something I have always done. I love the special way music can connect us in our moods, moments and feelings. Music reduces spiritual loneliness.
Could you describe your creative processes? How do you most often start, and go about shaping ideas into a completed musical piece? Do you usually start with a rhythm, a narrative in your head, or a melody?
Mauri Dark: Lyrics, or a piece of melody can surprise me at all times. Last week I had a dream about a song and I woke up in the middle of the night and just had to play and record the idea down for further processing. The usual case is that I just play with guitar and a song draft with a few lyric lines comes out. From there it might take years to polish the lyrics, the final song and the arrangement. The songs kind of live inside and with me the whole time. With lyrics I also ponder life and philosophical stuff so you hear how and what I thought about when making the song. Usually the songs are connected with a special moment or feeling and my real life events. But there is an element of fiction too, whatever the song requires. I have written songs for so long I don't even know sometimes how it happens. It is a primitive, instinctive thing.
Could you describe how the album "Dreams Of A Middle-Aged Man" came into being initially?
Mauri Dark: With great turbulence in my life! Metal duo Mystons fifth album's tour in Europe had just finished and we were a bit burned out of doing it for 10 years. My 7-year relationship had ended and my mother had terminal cancer. I was living alone in a forest cabin. I wrote there the first couple of songs. "Poison Woman" and "Chains Of Solitude" in 2016. I graduated from art school that year too and I had met my future wife there. I was working with public artworks in Turku, Finland and so I moved back there. My mother passed in May 27, 2017. 364 days later I was married and our firstborn daughter was born. I wrote my solo debut amidst these life events. I cannot imagine ever again writing a similar album. Mother's death and firstborn child's birth happen only once in a lifetime.
How would you describe the overall sound of the album to any potential new fans?
Mauri Dark: It is similar what Johnny Cash and Leonard Cohen did with their last albums. It has dark, folky, natural, acoustic sound that is warm and pleasant. The main attention is on my bass voice and lyrics and fingerpicked baritone guitar (it has extra low string compared to normal guitar). I recorded it with quality old-school analogue gear. Billboard level Producer, Mixing Engineer Hiili Hiilesmaa mixed it. He has produced bands like HIM and Apocalyptica. He described it "like a soft pillow on the ears telling stories". The final touch came from mastering engineer Vlado Meller who has worked with Metallica, Johnny Cash, Michael Jackson, Jack White and all the big names. Vlado described it as a "soothing, beautiful album". These pros made the album sound amazingly good!
Did you use any particular effects, instrumentation, voices, and/or recording techniques on "Dreams Of A Middle-Aged Man" to create your sound?
Mauri Dark: It was a long process to get the sound(s) I was looking for. First phase was building my Songscapes home studio and making the acoustics for it to get a really nice natural, ambient, small room sound with wood surfaces because no added reverb was used. With recording I was looking for a minimalistic, acoustic and organic analog sound so I made a lot of research. I got specific instruments like a 101 year old Hellas acoustic piano and an old German Mannborg pump organ for 80 EURO / 95 USD (best bargain ever!). I got a vintage 70s Slingerland mahogany drum kit and electric bass. I looked for a specific kind of acoustic guitar and found a used Gibson Sheryl Crow Country Western that I tuned down to B-B.
Most of the sound comes from the source, the player and the instrument. I got a high quality valve vocal microphone, Mojave MA-1000, for vocals. Vocals are about 60 % of the album sound so they had to have the best sound possible. I studied a lot how the Beatles had done things on Abbey Road and how David R. Ferguson had recorded Johnny Cash American Recordings stuff. Nick Drake's Five Leaves Left and Neil Young were also sound references. I got BBC style Coles 4038 ribbon microphones to mic the piano with stereo pair and drums with Glyn Johns technique with added bass drum and snare mic. I also got some oldish sounding condenser mics clones and classic, mainly tube pre-amps and compressors.
For strings cello and upright bass, I had to use sample instruments which you can't tell from the real thing these days. I made a lot of different sounds and background ambients with my Gibson ES-175 electric guitar and my old Electro Harmonix analogue guitar effects collection played through a tiny Orange guitar amp with spring reverb. Some interesting instruments I used was saw, bowed electric guitar, Glockenspiel and homemade metallophone (tuned metal tubes). I love beautiful sounds and making music. So I put a lot of money, countless hours of work to find the right combination of first class equipment to get exactly the sound I was looking for.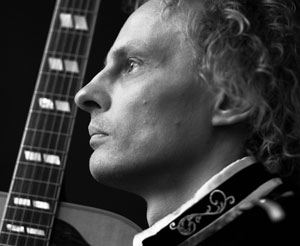 Does you work with an established set of collaborators, or do you switch production and recording crew according to the project at hand?
Mauri Dark: I have worked on Mauri Dark solo album and 2 previous Mystons albums with mixing engineer Hiili Hiilesmaa who is best known as established metal producer. I produced the album myself but Hiili was associate producer together with my metal duo Mystons blood brother, drummer and V.R. Studio owner, producer and mixing engineer Jussi Vuola. These two guys know me pretty well and understand my personality and songwriting and what I am looking for. The collaboration kind of continued from where we left off the last time. It was totally different music style now but these guys are rock solid pros and music lovers who know what specific type of music needs. There is a same kind of gut instinct and intuition to how we work.
The mastering engineers usually change on every album. With 'Dreams Of A Middle-Aged Man' I wanted to realize my dream and get the best possible mastering guy. I found the name Vlado Meller from Johnny Cash American Recordings V CD cover and luckily he agreed to do it. The mastering is the final polish of the album to make it sound good on every device. Usually you have to do a second adjustment round with mastering to get the artistic result you want, even with high class international mastering engineers. This has always been the case. But Vlado made it sound perfect right away!
Are there any interesting behind the scenes anecdotes from the recording sessions for "Dreams Of A Middle-Aged Man" that you can share with us?
Mauri Dark: When making "Hymn Of A Wanderer" there was a thunderstorm and a bit of rain, wind and crickets chirping so I recorded it and composed the nature sounds on into to the song editing them the way that they contribute and add drama to the story. The stomping you hear on it and "Worst Enemy" is my foot stomping on a veneer rack cover with a carpet underneath. So I play and sing live and stomp my foot like hell to get in to the mood. That very primitive bass drum always works! The muted horn section sound you hear on "Love Will Prevail" is actually made with a cello bow and electric guitar. The howling wind and exotic bird ambient sound on "Shades Of Gray" are a very basic carpenters saw played with a mallet and the beating cut out afterwards. Whatever it takes to find the right sound for the mood of the song!
13 What were the main compositional, performance, recording, and production challenges you came across on the album?
Mauri Dark: The biggest challenge was to get the exact right feeling, vibe and momentum to each songs guitar and vocal track because everything else was built quietly and discreetly to support them. I recorded vocals and guitar live at the same time because it is the best way to record that unexplained magic of a song and the natural interaction and drama of guitar and vocals. The choice to use no added reverb to make the vocals as intimate and spotlighted as possible made it even more revealing. Everything had to be just right, the playing, the mood, the tempo, the articulation (my native language is Finnish), vocal tune, dynamics and the playing.
The second challenge was to find the unique musical personality of each song. My vocals and acoustic guitar made the songs similar enough so I wanted the album to have versatility and different musical flavors on each song so the album is like a chocolate assortment box where the different tastes of the individual chocolates improve the quality of the collection.
Third challenge was because I played and recorded everything myself was to get a different player vibe to each instrument. To make it sound like a band is playing. The crazy pianist and smoky fuzz guitar player on "Worst enemy" came out pretty good.
Fourth challenge was the listening time. Because when you do everything yourself you get deaf at times to what the song needs. You have to hear it a million times when making it before every instrument is composed, played, recorded, takes are selected and everything falls to place for the final arrangement.
Final and perhaps the hardest challenge was to keep the songs minimalistic enough adding just the amount needed but not too much instruments and notes to the backgrounds and not let anything get in the way of the acoustic guitar and vocal performance. It is really subtle business. Backgrounds were really hard and delicate to play.
Is there a particular song on "Dreams Of A Middle-Aged Man", on which you feel you delivered your best performance, technically and emotionally, and which came out even better than you initially expected?
Mauri Dark: "Thin Line Of Understanding" has the most intensive, dramatic and bare-boned, emotional performance of them all. I am really happy with the way the piano and chorus guitar melody and string arrangement came out too.
On the other hand, which song on the album would you consider the most personal and dear to you, lyrically?
Mauri Dark: "Dreams Of A Middle-Aged Man" has a lot of lyrical levels. It has very true to life lyrics and I sing about my life and dearest people my wife and daughter, there is sadness, hope, dreams and humor on us middle-aged men and how people expect our dreams to be and also free flow of thoughts and words on the spoken word part in the end. It is an easy song to play and get in to the mood of it. It is 8 minutes in length but it got recorded the best way possible every take was different in lyrics in the end. The song is like a short film and the music video for it came out just right too.
Apart from the aforementioned songs, in your opinion, what you would consider particular highlights for fans to watch out for on the album?
Mauri Dark: There are 10 good songs on the album. I worked with every song as long as needed to capture the exactly right performance and feeling. They each contribute to the album entity. So I highly recommend listening the full album because that is the way it was intended to be listened to. The song order also has an important function on the overall story of the album. Personally the most dearest (at the moment) to me apart from the two mentioned earlier are "Hymn For A Wandered" that sounds like a folk, traditional song that has existed forever, the easy going regretful, but satisfied old man walz, country vibe of "X-Renegade" I really like too. "Love Will Prevail" I think is one of the best compositions and lyrics on the album. "Chains Of solitude" is one of the most emotional ones. "Poison Woman" is probably the catchiest tune.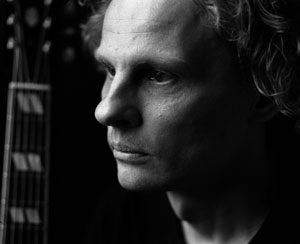 In retrospect, would you affirm that "Dreams Of A Middle-Aged Man" completely reflects your initial artistic vision for the album, and that its final production came out exactly as you intended?
Mauri Dark: It realized the artistic dream and vision I had about the album in the beginning. Reality is never exactly same as the dream, but in this case it came out even better. Vocals got an even larger role than intended and the backgrounds got a really pleasantly discreet role. I like dark sounds so I was a bit worried that I record things too dark for the mixing engineer but Hiili made it even darker sounding in a good way. It is really pleasant to the ears to listen to. The album included me reinventing myself musically so it was a life altering experience musically as well. It was unbelievable time with my real life events and how it transformed into my album was an exiting journey in studio. To me it is once in a lifetime album.
Besides being an expression of technical artistry, personal narrative and pure entertainment, what's your view on the role and function of music as a political, cultural, spiritual, and/or social vehicle?
Mauri Dark: I think the most important function that music has is connecting us spiritually in our moods, feelings and emotions. It shares thoughts and views on humanity and has healing power over our souls. It reduces spiritual loneliness. It has the ability to change how we think and feel. Music, no matter what style nearly always provides good things to its listeners. It has the ability to kind of synchronize people to a communal, even healing and purifying experience in big concerts for example. But on the other hand think about German patriotic songs during Hitler and World War II and think of religious songs sung in a church and you will then get a pretty good idea how enormously powerful force music really is.
What would you consider a successful, proud or significant point in your career so far?
Mauri Dark:  The release of my debut solo album is something that is very hard to top. I am very proud of it and the way that is has been received all over the world. With this album I have gotten to perform in the US morning TV FOX TV Austin and the single "Thin Line Of Understanding" was chosen by US national indie radio (WNIR) #8 best song of 2020. The Spotify listens have gotten to 50K not so long from the album release. This means pretty much to a guy from Finland who just released his solo debut.
In closing, what do you find most rewarding about what you do? And do you have a specific vision or goal set in your mind that you would like to achieve in 2021?
Mauri Dark: The feeling that I can actually make a difference with my music to so many. And even provide with my music the same kind of experiences for people that I have myself gotten from all my favorite artists and albums. I was able to play two live shows right before Covid-19 limitations and they were unbelievable experiences – tears, laughter and all kinds of emotions were shared. In 2021 I hope to finally get to play the album songs live to the audience.
Connect with Mauri Dark on his WEBSITE. Stream and download his music on APPLE MUSIC.
Please follow and like us: