Alex Gallimore more popularly known as Alexx A-Game grew up in Wood's Town, Discovery Bay in St. Ann, Jamaica, receiving his name through the constant use of the slang A-Game in late 2013. With his lyrical prowess, catchy hooks and witty freestyles displayed on the recently released 10 track mixtape "RealnTrue Vol.1", Alexx A-Game is making a significant mark on Jamaican Music while opening up a door to international urban Music. Most notably Alexx A-Game has been recognized for his new refreshing approach to both genres, musically as well as visually.
Along- side Jamaican legends such as Damian Marley and Shabba Ranks, many of his inspirations comes from US and UK Hip-Hop culture, which naturally manifests itself in his music. There is a bouncy bass-infused edge to his beats and a rap sensibility about his lyrics and delivery. It's this fresh and unexplored approach within Alexx A-Game's appeal that makes him such an exciting new prospect for not only the Jamaican Music Industry but the global urban scene as a whole.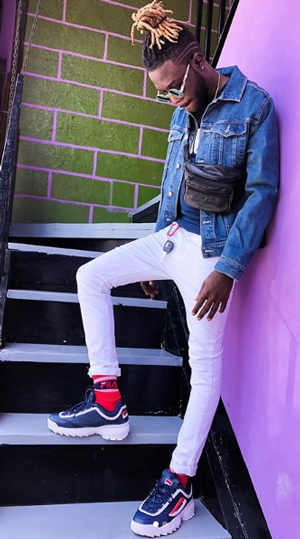 How long have you been in the music business and how did you get started in the first place?
Alexx A Game: I've been in the music business for 4 years. I've been doing music all my life but before I really got into the business of it, I was performing in a band for two years. That gave me my introduction to the stage.
Who were your first and strongest musical influences that you can remember?
Alexx A Game: My first and biggest musical influence is my dad. He taught me how to play my first instrument and exposed me to music, sound and just how to love music. He used to always beatbox with his mouth and freestyle as a way of entertaining us.
If any, which artists do you currently respect in the game, and are listening to right now?
Alexx A Game: Meek Mill is my favorite artiste, that's where I get the soul and strong motivational presence from. I listen to Meek all day. That's how i got introduced to Tory Lanez music which gives me a similar vibe and respect for him. I listen to Chronixx music as well as Jahmiel and quite a few more good artistes that put out sick music
What do you feel are the key elements people should be getting out of your music?
Alexx A Game: Motivation, Confidence, Realness, awareness of every aspect of life and my take on how to navigate thru life.
What do you think separates you from the massive crowd of up and coming young artists emerging right now?
Alexx A Game: I don't think anything "separates" me but I do think I stand out because of how rounded I am, both musically and as a person, my versatility and how calculated I am with the moves I make as a young artiste in such a tough industry.
Tell us something about the making of your latest release. What's the message and the story behind it?
Alexx A Game: My latest release "DOUBE" ft Tory Lanez is one of my favorite tracks ever. When I wrote and recorded it years ago, I cud only hear Tory on it, that was just a thought and a wish I didn't even think would come true so early in my career. Double is about multiplying all the positives that can take you forward cuz that's the only way to prevent the negative from pulling you back. That was brought across in a unique way and I think everybody needs to hear that track and let it resonate.
Are your lyrics predominantly based on real events and personal experiences, or are they drawn from your creative storytelling skills?
Alexx A Game: All my lyrics are based on real events and personal experiences. The crazy thing is, some of these lyrics actually come before the experience. I spit things into existence too lol.
What would you consider a successful, proud or high point in your endeavors so far?
Alexx A Game: Proudest moment in my career so far is always to see and feel the love I get from people who believed in me from day one. To see how they react to me now that the dream is becoming a reality and how they own me and my movement is a feeling second to none.
What has been the most difficult thing you've had to endure in your career or the music business so far?
Alexx A Game: the most difficult thing I've had to endure was the transition to becoming an artiste. Having to give up everything else and sacrifice everything to my career. Imagine the struggle in different aspects of my life that would come with sacrificing EVERYTHING. This is somewhat, still my reality but its better now because there's more hope and the results I'm getting is changing my reality to better
What key ingredients do you always try and infuse into your music?
Alexx A Game: The key ingredients in my music are Realism, confidence, melody and an incomparable flow.
Do you produce the beats and write all the lyrics on your songs or do you collaborate with outside sources in any of these cases?
Alexx A Game: I've written all my lyrics so far. I work with other people on production but I always play a part in the arrangement of my music and my sound. The most notable person that is also involved with my sound is my brother Vern Hill. He is a genius in real life.
What is your personal opinion of the status of the Rap, Hip-hop and Dancehall game right now?
Alexx A Game: I can't say much about Hip Hop, I know it's going good tho because it shows in the success of the artistes and how much barriers they are breaking down. Dancehall is heading in a good direction as well but I think Jamaican artistes are barely capitalizing and benefitting off that in the mainstream. The genre is big but the artistes aren't as yet. When we start to unite more then we will see a change in that aspect. I'm bringing the change. My generation, my movement is gonna take this to a whole new level. Just watch.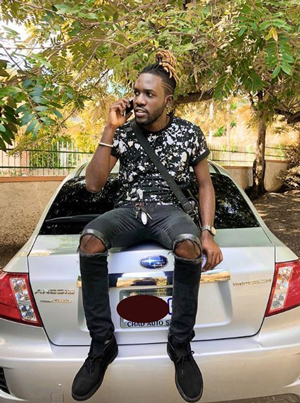 Which aspect of being an independent artist and the music making process excites you most and which aspect discourages you most?
Alexx A Game: I enjoy the freedom of creating and putting out whatever i feel and I have the support of my team because they trust my vision and believe in me and vice versa
If you had the opportunity to change one thing about how the music business works right now, what would that be?
Alexx A Game: I think i do have the opportunity to change a lot of things about the music industry, every artiste does but not everyone realizes and takes advantage of that. There is not much I want to change tho cuz it is what it is for a reason but for the few things I do want to change, that's gonna happen overtime. I don't want to say much on that. As I said before, just watch lol.
If someone has never heard your music, which keywords would you personally use to describe your overall sound and style?
Alexx A Game: Fresh, undeniable, incomparable, Clean, convincing.
Do you consider Internet and all the social media websites as fundamental in building a career in music today, and what is your personal relationship with the new technology at hand?
Alexx A Game: I do consider the internet and social media as fundamental in building a career. That's where mine started. That's all I had and we've seen many artistes blow up off social media.
Apart from your latest single, do you have a song in your catalog that is more special to you than others in some way, and if so, why is it special?
Alexx A Game: Two songs in my catalog right now that are very special to me… "Go Harda" and "I Know". Please listen to those songs and you'll be able to tell right away why they are special to me.
What is your relationship with visual media? Do you think videos are important for your music? Do you have a video you would recommend fans checkout so they can get in to what you're doing?
Alexx A Game: Yes I think videos are very important for music. We are in a visual era now with the influence of social media. I want everybody to just type "Alexx A-Game" in YouTube and check out all my content.
Do you prefer working and creating in a studio environment, or performing live in front of an audience?
Alexx A Game: I prefer to perform live and connect with people in real life.
What's next potential milestone on the upcoming agenda for Diamond Thomas?
Alexx A Game: There are a lot of great upcoming things including shows, deals, collaborations etc. that I can't talk about much as yet but everyone can follow me @alexxagame and stay up to date. Check out my songs "Go Harda", "I Know" and my collab with Tory Lanez "Double". Nuff love. REALnTRUE
OFFICIAL LINKS: SOUNDCLOUD – YOUTUBE – INSTAGRAM – TWITTER
Please follow and like us: