Will Adams is a songwriter, pianist, guitarist, vocalist and a fiddle player. Will has lived in the mountains of Massachusetts all his life and been performing on and off for a number of years in the Western Massachusetts area. He has released a vast amount of music on various music platforms, in the most disparate styles, ranging from complex neo-classical pieces to simple folk songs.
"Letter From A Landlady" is a song that Will Adams wrote about his ex-landlady Anna Boudreau, who lived at 17 Mellen Street in Cambridge, Ma. Will, who lived there for 8 years, remembers Anna coming up to him one day, and saying: "You know William my mother's in heaven and she loved coffee. You can't get a cup of coffee in heaven." Anna was 84 then. She has since passed away, and the building is now owned by a University.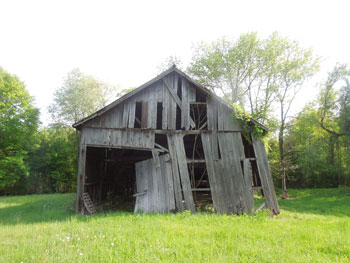 During our lifetime we waste so much time, all of us, and we only get so much of it. We spend years in the wrong places with the wrong people. Or if we're lucky, we get to savor moments in the rights places with the right people. Nothing can bring those past futures back.
Nothing can postpone the end of those stories, and there are always so many bad chapters and even some good ones left in our memories. At some point in our lives, if we're intelligent, or sensitive enough, we may even take the time to reminisce and analyze those past junctures along our personal timelines. It often helps to understand why and who we are now, by putting our sense of place into perspective.
A 'sense of place' is a social phenomenon that exists independently of any one individual's perceptions or experiences, yet is dependent on human engagement for its existence. And for Will, that engagement was with Anna Boudreau, who clearly helped develop Will's 'sense of place', and special bond, in relation to 17 Mellen Street.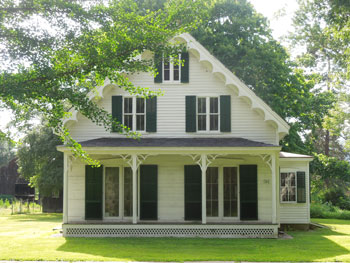 Will Adams calls upon his memory of conversations with Anna to carry the song, which narrates the life, experiences, and words of wisdom belonging to Anna Boudreau. With his gentle and expressive voice, and a picked acoustic guitar, Will delivers fragments of a foundation of life, and fixes them in a sharper, clearer light for all to behold.
A raw yearning for meaning and connection will sear through each and every listener, as Will is more than just an able storyteller and conveyor of emotions. More than once my mind rocketed back to the legendary Jim Croce, and in particular, to the song, "Time In A Bottle", delivered with the same sense of longing and wistfulness.
From Jim, Will has unknowingly inherited the reliance on substantial lyrical imagery to mesmerize and enchant the listener. In "Letter From A Landlady", Will Adams is reaching out. He's looking, as he so often does—as most of us usually do—for a genuine connection, a chance to be nakedly honest in both his joy and sadness.
The song comes off the album "Time Lost And Found" by Will Adams, which can be found on most digital download platforms.
OFFICIAL LINKS: ITUNES – CDBABY – SOUNDCLOUD – YOUTUBE
Please follow and like us: