Author VS Nesby adopted the image as Vito Storm to assist her brand backing for the EP Summer '17. Vito was pushed into the spotlight in 2019 with her own EP, Vito's Revenge, from which came the singles, "Revolver", "War Cry remix" and " in changing social taboos. After building the Indie music label Eastern Empire Music, the first release from the label was a collaborative Buddalicious". 2020 sees the artist drop her brand new single, "RIFF".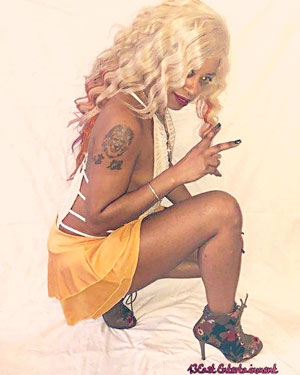 The hard-hitting banger, which is sprinkled with skittering hi-hats and throbbing bass drum kicks, enters the picture firing on all cylinders. It is reminiscent of a time in hip-hop when the quality of the music was more important than the potential for mass appeal. "RIFF" establishes that she is a rising female rapper with plenty of potential.
Here, rapper Vito Storm speaks through her craft, and reveals her attitude and skill in a culture she so effortlessly embodies. Storm gives listeners every opportunity to learn what she's capable of, with a flow and intense rhyming that's nothing less than impressive.
Her wordplay wizardry, intricately woven details and unparalleled lyrical prowess emanate from this song. She sidelines the usual in-your-face physical approach used and abused by many of her counterparts, and delivers female rap without hyper-sexualizing herself or abandoning her conscious style which has been a focal point of her music.
On "RIFF", her flows are dexterous yet easygoing. Her songwriting is breezy and expressive. Not obsessed with proving her worth, she finds her voice, and it resonates. The beat is open-ended and bouncy, brimming with vigor and gusts of color, this propels the rapper towards performing with more swagger and verve.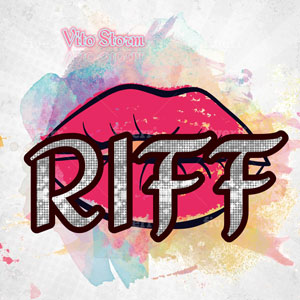 Talented female lyricists seem few and far between these days, and while Vito Storm may not yet be a household name, her newest single, "RIFF", showcases her top-tier talent. This project is full of stellar lyricism, clever songwriting and themes which put mainstream female rappers to shame. Vito Storm is able to address her own thoughts and experiences and make them universal at the same time.
Vito Storm makes sure her songs can be appreciated by all kinds of people. One can compare the facets of craft to a variety of her so-called peers in hip-hop. She has confidence and brashness, paired with vulnerability and lyrical dexterity.
On "RIFF" listeners will find bold commentary and a showcase of the artist's all-round skills. Though expressing pride in her femininity, she seems more concerned with focusing on her craft. With the ever-widening stylistic gap in hip-hop, purists will find the sound they are looking for on this project.
At a time when women in hip-hop are stepping to fore more than ever, it's easy to attribute Vito Storm's ascension to some collective come-up. But she is more than a sign of the times. She's the manifestation and symbol of her craft. Easily one of the best female rap records of the new year, "RIFF" is the sound of a skilled artist becoming a vital one, and asserting her place within the genre.
OFFICIAL LINKS: WEBSITE – SPOTIFY – AMAZON – SOUNDCLOUD – CDBABY – INSTAGRAM – TWITTER – FACEBOOK
Please follow and like us: