The Austin, Texas based band, Tumbleweed Hill have cultivated a passion for bringing classic country and western swing to audiences of all ages. Founders John Nelms and Jonathan Sherwin started playing music together in 2014, and the release of their EP "A Moment In Time" has allowed them to share their unique Texas country music to bigger audiences. This latest 5 track release, is like an ode to classic country from a Texas perspective. There is a host of really good songs on the EP, and all the vocals, instrumentation, and production on the record is superb throughout, and spot-on with trying to keep things country with a renewed vigor, which is what this project is all about.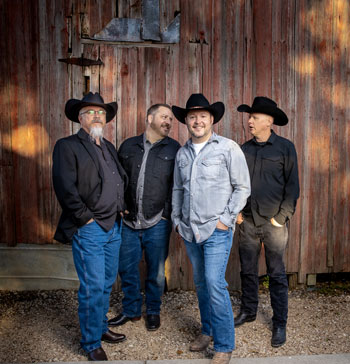 In a just and equitable country music universe, Tumbleweed Hill would be at its epicenter. And so would Texas. This would take all eyes off the mess that is going down on Music Row in Nashville, Tennessee, where roots, style, tradition, and substance don't seem to mean much to the artists and producers anymore, as they chase the pop hit dream. Tumbleweed Hill immediately put a large measure of quality and roots back into the genre, and without compromising a lick of entertainment value.
As soon as the mid-tempo banger of a track, "To Each His Own", kicks in to open the set, you get the message that Tumbleweed Hill are masters of creating songs that immediately sit well in your heart and soul, and are hard to shake.
It's not just the catchy melody construction, it's the stimulation of relatable moments that ignite nostalgic memories in your mindset. The band's organic sound is easy to warm up to, and so hard to not hum along with.
The well-thought-out approach to the recording of "A Moment In Time" results in it being hard to find a slacker in the bunch, and builds a powerful set of songs for the band to feature in their live appearances.
"Dance In The Rain", slows down the ride to a nuanced and introspective balled, underscored by jangly acoustic guitars and mellifluous vocals that go straight for the heart. Sensible in musical style and songwriting, the track is perfectly rounded off by vivid storytelling.
The swinging, "It's All Coming Back To Me Now" shows how Tumbleweed Hill are able to be just as practical as they are poetic. Built on a straight-forward beat, this song will have you singing along, all day long, without you even realizing it.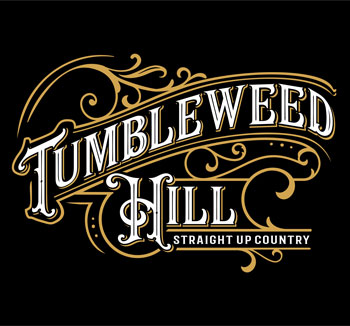 It makes for an overall easy atmosphere. It's the band jumping in behind vocals with their foot-tapping muted harmonics and twangy six-strings that makes "One Of These Days" simply shoot out of the speakers.
The downtempo ballad, "The Saddest Part", once again flips the sonic template. A somber song about loss and longing, the lyrics unfold the narrative from the outset. "You're the first thing that I think about each morning. You're the last thing in my mind every night. And every hour in-between, you're right there with me." But it's the final line in the chorus that hits the hardest. "Everyone keeps saying that life goes on. But to me, that's the saddest part."
There can be no doubt that on the EP, "A Moment In Time", Tumbleweed Hill have left their testimony of what great country music from Texas is all about, while helping to preserve traditions and push them forward to a new generation.
In a country music scene that is brimming with a certain type of commercial product from Nashville, artists like Tumbleweed Hill are absolutely essential to the genre. It's also interesting to note that the band have NOW released their Christmas single "Pretty Paper". Don't forget to check that that out too!
OFFICIAL LINKS:
Web: www.tumbleweedhill.com
Instagram: @tumbleweedhillband
Facebook: facebook.com/tumbleweedhillband
Twitter: @tumbleweedhill
Please follow and like us: