Born in Mississippi and raised in Fayetteville, North Carolina Trae Morris is an independent R&B artist who launched his career in 2014 when he signed with vHIZions Management for artist development; shortly thereafter, he would co-write and release his debut single "Deeper." After relocating to Atlanta in 2015, Morris aligned with the JP Agency. This would connect Morris with the trio known as Those Guys Music, comprised of singer/songwriters Amore Jones, Steven Ashley, and Grammy Award winning producer and engineer Jeremiah Adkins. In the fall of 2016, Those Guys Music produced the summertime track "End the Night", written by Dee Perrine. Immediately, after the release of the single and music video, Trae Morris got back in the studio with Those Guys Music. After a year of dedicated effort, creating the perfect sound, Morris released his first single in almost two years "The Door," which is the first single from his upcoming debut EP, "Subconscious," which is set to release late summer '18.
This young brother is an oasis in the desert of what masquerades as contemporary Black music. Trae has a way of singing that makes you feel like he's been on a long journey and has finally made it back home. And he takes you right along with him on the back of each and every note.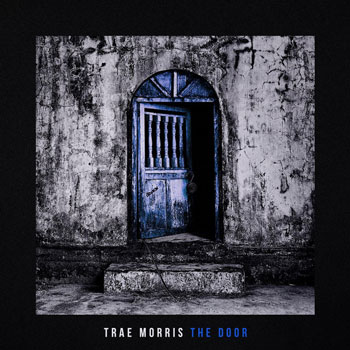 His voice is undeniably and unabashedly thick with Southern rasp and charm, passion overflowing every bar he sings. From the outside looking in, it might seem like he's been blessed with a voice too soulful for popular music, and too serious a talent for the Top40.
Without feeling as though Trae Morris is squeezing himself into the box of contemporary R&B. "The Door," is an unadulterated, stripped-down heartfelt lament spread across an organic, well-tended, clean and resonating guitar-driven soundscape.
It's as angelic as it's raw, with a burning passion that radiates from the back and forth of the vocals, the chemistry between the voice and the guitar is incredibly striking. Anyone who is complaining about the state of urban music today simply hasn't heard the bounty of Trae's voice.
His vocal approach in this song is worthy of applause. Trae masterfully conquers this ballad, and maintains a build-up with veteran techniques. He lets his voice tell the story, and the accompaniment of the skilled guitar gives this a soothing, soul stirring contribution.
Hence we can convincingly confirm that what gives "The Door," its momentum, is Trae Morris' vocal prowess, which succeeds in brushing away any artificiality in order to strike a natural pose.
The raw emotion of Trae's performance seeps out of every artistic nook, cranny and crack. It demands that the listener feels what Morris is feeling, which is what any artist in this genre strives for. Every now and then an artist comes out of nowhere to impress you with a music release that is far beyond expectations. Trae Morris' "The Door," is a perfect example of this.
OFFICIAL LINKS: SPOTIFY – INSTAGRAM – TWITTER – FACEBOOK
Please follow and like us: