Secc8Sepp, formerly of Team Obscene, is a recent breakout solo artist that makes all his own beats, does all his own editing in 100% DIY multi-genre inspired hip-hop, focused on bringing the sounds of the future to right now. "Vibe or Die" is a 3 part self-produced album releasing a week at a time in July. Right off the bat, the record captures the haphazard, dizzying, and chaotic flow Secc8Sepp brings to the table. He is not simply spitting bars, but bringing extravagant nuances and punchlines that will make you fall in love with his over the top deliveries.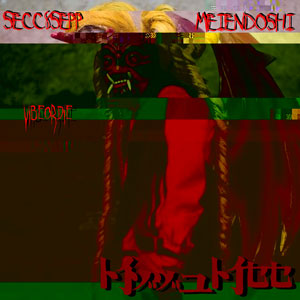 Secc8Sepp is moving as a one of a kind artist. To scansion his verses you need to understand that he is playing with sophisticated techniques that take hold of your ears and twists them around in circles. He is doing something special, and off-kilter – but the naturalness his performances, is why you will be fascinated with Secc8Sepp. The album gives us plenty of bizarre moments, and to his immense credit, the artist takes several risks with his sound.
To not mince words, the record is a most varied and conceptualized offering. We quickly get the peaks of Secc8Sepp's no holds barred, ballistic style on the three opening tracks – "Underdog", "Down To" and "Devil In The Details". The rapper never sells himself short as a creative. Pleasing listeners comes second to creative invention on this album.
The inclusion of such diverse and challenging tracks as "Mind Over Matter", "Discussion" and "State The Obvious" on "Vibe or Die", are bold statements that Secc8Sepp is an artist looking to elevate his craft way past the mainstream and orthodox templates, offered by his contemporaries. And if he lasts in the game, he will last on his own terms, no matter what.
"Phantomine" and "Enigma" capitalizes on the intoxicating and psychedelic quality of Secc8Sepp's voice, allowing his warped bulldozing of verses to pull you into his weird world. The way he hits the syllables, changes his flows and voicings, on "Emperors New Groove" and "Harbinger", pushes the songs into moments of excitable experimentation.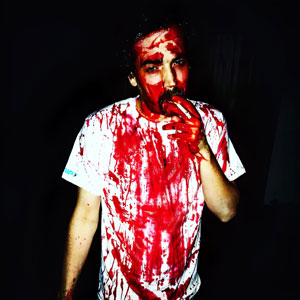 If anything, "Bootstrap" and "Talk About" are truly the pinnacle of artistic growth for Secc8Sepp, as they blend his relentless flow with twisted melodics and uncharted production ground, painting him as an exciting artist.
This glitch rap album will not be for everyone, but Secc8Sepp's moves should be celebrated. He is spreading his wings and pursuing new creative avenues. We must reward those who take risks in trying to create inspired music.  "Vibe or Die", produced by Meiendoshi, whichever way you look at it, communicates a deep passion for music in all senses, and is a creative victory for Secc8Sepp.
Secc8Sepp is seeking to better himself as an artist in the first place, and secondly, he establishes himself outside of his contemporaries' clichéd circles. His willingness to explore should be applauded. Overall, Secc8Sepp's performances are dynamic, complex and intense. The rapper performs like he's got something to prove, and he definitely has one of the most outlandish and eccentric flows in hip hop today.
OFFICIAL LINKS: SPOTIFY – TWITCH – SOUNDCLOUD
Please follow and like us: