Saykoo Heights, born Sekou Greenlees in Atlanta, Georgia and based in Miami, Florida, has been rapping and sharpening his skills since the age of 13. Saykoo has been working the underground as a solid member and one of the founding fathers of Hiya Heights. Saykoo's family plays a big role in his career, with his brothers and cousins all taking part in his projects, producing and designing a lot of his work you see today.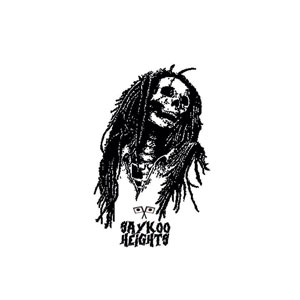 Saykoo Heights is now currently working on a new project (Space Muzik) that is set to drop in 2017 in collaboration with producers, Rahstarr THC Beatz & Ghost Tha God of (5starr Productions). Saykoo has a lot in store for this year with some new exclusive mixtapes coming set to drop unexpectedly stay updated on his social media.
"GOD FORM" is an album only in the sense that it's a bunch of songs all in one place. There's no particular logic to the collection structure; these 10 songs could all stand alone as one-off singles, and that's fine, because that's what Saykoo Heights does best.
This album feels like it is a checklist of everything Saykoo can do. His vocal-warble, his swift vowels, his thick-tongued cadence, and his edgy flow are sprinkled across the album like familiar jingles. On "No Tomar (Prod.By Rahstarr)" Saykoo goes hard but keeps it melodic, one word tumbling into the next, and punctuated by the intro: "We living life like there's no tomorrow".
The first six tracks all have beats from Rahstarr, which are pulsing, tight, and thoroughly melodic, allowing Saykoo Heights to paint his risqué trap-rap lyrical gems all over the top. The pick of the bunch being "Yung Shenron (Prod.By Rahstarr)", "The Answer (Prod.By Rahstarr)" and "Superturnt (Prod.By Rahstarr)".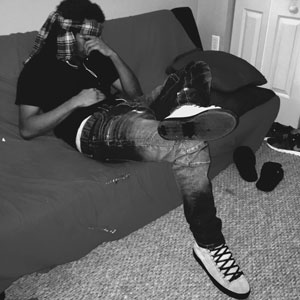 On "Kitana (Prod.By Shahka)" the atmosphere loosens up a little, and then flips into a more epic feel with "Double Kupz (Prod.By Hipaholics)". "Kill Switch (Prod.By NickEBeats)" sticks with a darker soundscape, as does "Motion Picture (HD) Ft. Loudpack Kap (Prod.By Hipaholics)".
When it comes to voices, a loose, tripped-out flow, augmented by a lean-drenched warble is basically a prerequisite for hip-hop stardom these days, and the list of those who have ridden this vocal style at some time or other, include Rich Homie Quan, Rae Sremmurd, Chief Keef, Young Thug, iLoveMakonnen and Future.
All either have dabbled in or built a career on this type of sing-song rap, laying the groundwork for the trend's current domination of the genre, which Saykoo Heights seems to handle with ease. His best songs are effortlessly melodic and composed with an obvious attention to hooks, bridges and verses; he knows when he needs to snap into his flow before delivering the crooning goods in the chorus.
 OFFICIAL LINKS: TWITTER ► INSTAGRAM ► YOUTUBE ► SOUNDCLOUD
Please follow and like us: