WyattTroy Christensen is Music AND Stuff, a project that primarily creates in the EDM genre. Managed by Wright Mind Music Management, Music AND Stuff completed the remix of the song "You Hear Us" (by Mat & Nicole Crisp), in only three days in his mother's basement while visiting. This is the century of technology and it is everywhere so incorporating that to the music world is a very innovative thought and it has come up with a very entertaining reaction – remixing.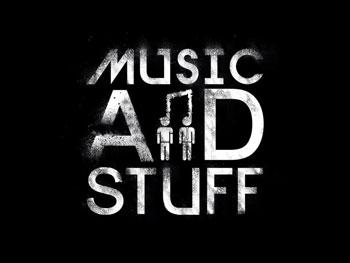 People deserve the maximum benefit it can get through anything whether that be technology or music. By stacking both the idea of technology and music together presents an optimum solution to reinvigorate any song. To understand remixing as a cultural phenomenon, we must first define it in music. A music remix, in general, is a reinterpretation of a pre-existing song, meaning that the "aura" of the original will be dominant in the remixed version.
Now for my money only a handful of producers actually succeed (or even want to) retain the original "aura" of the remixed song. Many are more occupied with showing off their creative wares and just how much they can really 'twist' a song rather than protect its preserve its qualities.
Professional remixers will know that there are 3 styles of remixing – 'Extended' (that is a longer version of the original song containing long instrumentals), 'Selective' (consists of adding or subtracting material from the original song) and 'Reflexive' (it allegorizes and extends the aesthetic of sampling, where the remixed version challenges the aura of the original and claims autonomy even when it carries the name of the original; material may be added or deleted, but the original tracks are largely left intact to be recognizable).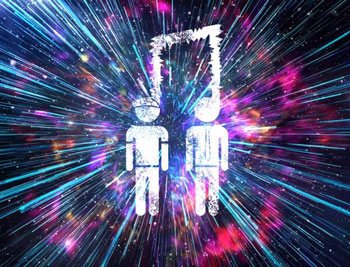 The 'Reflexive' remixing style is the one I prefer, and which can be heard on Music AND Stuff's remixed version of "You Hear Us". WyattTroy Christensen makes this song like a Music AND Stuff original, without ever losing the feel and vibe of Mat & Nicole Crisp's musical creation, which remains intact at the core of the remix. Banging drums, growling synths, stuttering stops and starts; massive drops and an epic build-up, somehow does not hamper what this song needs to say.
Originally composed as an inspiring and uplifting worship song – which Mat & Nicole Crisp use as a motivating anthem at their meetings – Music AND Stuff, injects it with electronic sparks, maintaining the song's original warmth and glow.
Striking a balance between original elements and new, surprising features has to any producer's prime concern when remixing. If the scale tips only as much as an inch in favor of either side, the remix could very well lose its charm. No matter how well-produced it is. It would be fair to say then, that Music AND Stuff's remix of "You Hear Us" (by Mat & Nicole Crisp), has hit the perfect balance…in only 3 days!
OFFICIAL LINKS: SOUNDCLOUD – FACEBOOK – YOUTUBE
Please follow and like us: