Nowadays, the radio plays so many songs by women artists dressed like tarts, crooning about how they like to tease men, like to break hearts, like to party all night, etc., etc. But there exists a different class of female artist out there, with a more responsible, independent approach and different type of artistic message, and award-winning singer-songwriter, Melanie Edwards is squarely at the forefront of this movement.
She has enough depth to her lyrics to keep the more emotionally and soulfully attuned listener satisfied, and she makes the most of her gifted vocal range and musical sensitivity. Her songs are thoughtfully written and uniquely beautiful, backed by superb instrumentation.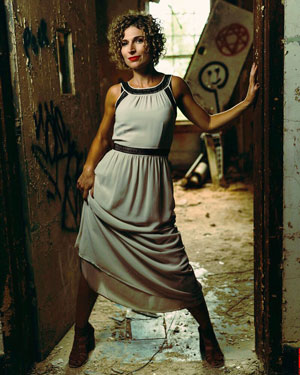 Melanie Edwards' voice is haunting and seductive at the same time. She's toned and rich in emotion, getting it all right, while her melodies are easy to remember. She can go from inspirational and motivating to depressing and heartbreaking.
On the song "What Happened", Melanie is able to create a map of heartache, chronicling the loss of someone who seemed so integral to her life, with fine instrumentation that does not eclipse her penetrating lyrics, and which captures perfectly the unbearable feeling of heartbreak.
The result is a masterpiece of music and voice, with no disturbing turns. Enchantingly sung, written, and played with a wholeness and intimacy that few heartbreak pop anthems have managed to entirely match. But this beautiful work was not even the definitive version, as "What Happened" now has a "Film Remix" version.
"What Happened (Film Remix)", is not your ordinary remix either, as Melanie collaborated with two time Emmy® award-winning composer, Michael Whalen, to produce a cinematic version of "What Happened" for film. Whalen has composed over 650 television and film scores and thousands of advertising jingles with his works featured in places from TV shows, audiobooks, and movies.
This collaborative effort between ©Melanie Edwards Laboratories and ©Michael Whalen Music can only be described as superlative, because when you add 'epic' to 'heartbreak', the overflowing emotion is almost impossible to contain. Melanie's inspiration here which stems from her emotions and feelings, is very honest, very simple, very elegant, and without frills and strange idiosyncrasies.
She sings as much to the heart, as she sings to the mind, and Michael Whalen's arrangement seems to have unlocked all the tiny hidden nuances in Melanie's performance that was not as noticeable in the original version. The piano and strings here, particularly add depth and dynamism which allows the vocals to resonate with effulgent brilliance.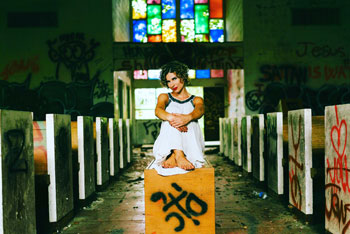 A superb musical artist, Melanie Edwards puts great emotional emphasis into each performance that carries the listener into her songs, making it a part of their lives and Michael Whalen's musical reworking on the Film Remix, has absolutely amplified the focus on that emphasis.
The original version of "What Happened (Film Remix)" which was actually released in February this year, narrated the true heartbreaking story of Melanie's failed engagement. She has assured friends and fans that she has since fully recovered from the sad event and is moving ahead with her life and career. We will soon be planning an exclusive interview with Melanie to discover her current and future plans.
About Melanie Edwards:
She is an award-winning singer, songwriter, pianist, violinist and essayist, best known for her hit single "Daniel's Lane," winner of several accolades . Many of her songs have received innumerous "Best" and "Top" awards that we'd need pages to list.  Melanie also won a Damien Rice Lyric Contest for her rendition of Rice's "9 Crimes" (her version "9 Crimes Response"). Melanie was awarded a full stipend research grant for songwriting at Can Serrat International Artist Residency in Barcelona, received grants for music and songwriting at Odysseys Artist Residency in Costa Rica, and enjoyed a two month scholarship for music at Arteles Creative Residency Program in Hameenkyro, Finland.
OFFICIAL LINKS: WEBSITE – FACEBOOK – INSTAGRAM – TWITTER
Please follow and like us: