Elizabeth "Lizzy" Small is a triple threat, having won countless dance titles, acted in film and TV, appeared in national commercials and videos, as well as singing and releasing her own music. She officially introduced her musical talents with the single "Gravity" and then followed that up with the captivating "Always Be There", Co-written with David Pramik who also produced the track, which was mixed by Mitchell Haueszer.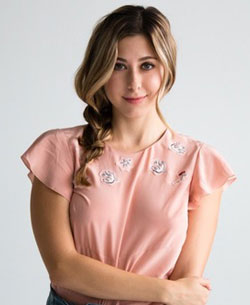 In a genre dominated by style over substance on the US side of the Atlantic, it's rather refreshing to meet up with a sparkling clean act like Lizzy Small, who delivers music that grabs you by the [insert your favorite body part here] and makes you feel something.
On this latest offering Lizzy lets her distinctive style loose in a well-crafted modern pop song with an urban edge. Both the vocals and the production are flawless, but Lizzy Small's music is not just about perfection, it is about eliciting emotional responses from a listener – something she achieves in good measure in her releases.
Her take on unrequited love is delicately touching and it all hangs together well. Listen to the words. It may sound romantic: To love someone with all of your heart and soul, whether or not they love you back.
But the reality can very different. The pain of loving someone who doesn't feel the same way about you can be almost unbearable. It certainly doesn't feel romantic. It just feels devastating.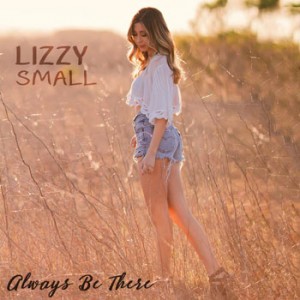 Yet somehow Lizzy seems to be able to deal with it, as she sings: "Yes I'll always be there, and I know you don't care. Even though it's not fair, still I'll always be there." Her voice and delivery is impeccable and the lush instrumentation sweetens the mix further.
Not sure why Elizabeth "Lizzy" Small isn't dominating pop single charts, as "Always Be There" certainly is not inferior to anything on the Top40 right now. On the contrary, this track has totally nailed the ear-worm formula – catchy melody, heartfelt, easy to relate lyrics, vocal hooks galore and a cutting edge production.
The music is rich, both lyrically and musically, and many times Lizzy uses the nuances of her voice to add yet another endearing dimension to the arrangement. We need to keep watching this rising star and hope that she continues to record and be produced in a high quality way, so that eventually she will find her due place somewhere near the top of the Billboard A-Lists!
OFFICIAL LINKS: WEBSITE – SOUNDCLOUD – INSTAGRAM – TWITTER – FACEBOOK – IMDB
Please follow and like us: