Over the years Lakinni's sound has evolved, grown and blossomed and each new song release, hears her defining her sound further with a mature and brassy delivery. Her concise catalog is a bold collection that hears her combining a winning sound of brash and confident pop-soul along with  vulnerable and croon worthy ballads. Note for note, Lakinni is a engaging storyteller. Her fearless intent is evident right from the start. Her single "Walking The Line" not only imprints the her spellbinding musical charm and ambition but alerts the listener to the damning but empowered thematic stretches present throughout her catalog's run time. The Brazilian model and singer, based in the USA, has been performing the last few years with breathtaking power and narratives that are glowing red in her heart.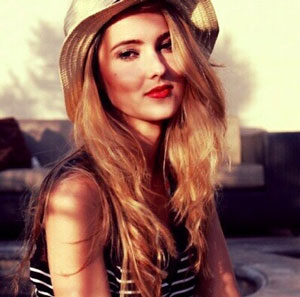 "Walking The Line" is both a lionhearted and vulnerable record, wrapped in the sentiment of longing. Musically adventurous and enrapturing it remains untied to convention from start to finish. Lakinni's unrelenting vocal strength is contagious, widely universal and impressively raw.
She leans comfortably into the piano-driven soul-pop vibe that her voice lends to her music. As a lament, the song is never overly dramatic, while it sounds like she's gaining inner satisfaction from getting these thoughts off her chest.
Featuring atmospheric piano riffs and some serious attitude in Lakinni's vocals, it's a song that will make you drop what you're doing and pay attention. Here she also demonstrates her ability to manipulate her voice to create striking contrasts.
Aside from being a testament to Lakinni's ability to nail a performance, "Walking The Line" – arranged by Richard E. Kait – also demonstrates that her songwriting ability is strong and personal as ever, and still evolving.
That evolution led to the mid-tempo groove of "Shorty Got Wings". Another track that investigates all the intricacies of complex relationships. This is just one more example of the many evocative lyric sheets that reside within Lakinni's mindset.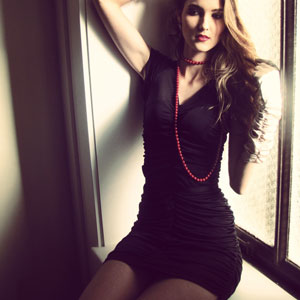 The song is delivered with real enthusiasm and the production makes it sound bright and bouncy. Lakinni sounds impressive and colorful, her incessant vocal affectation becoming ever more captivating.
Lakinni and her production crew craft songs which dip their toes in multiple genres, and this multi-faceted feel cannot be under-estimated. Lakinni never allows her songs to fall into cliché or melodrama, while providing an impressive balance of accessible melodies and stirring soul.
This much is evident on the sprawling and fleshed out, "Angels and Devils". Yet another song that grabs both your ears with Lakinni's distinct voice, revealing her as a versatile, punchy artist. Her songwriting and voice have never sounded better, and the production on the track is fresh and exciting.
Lyrically, Lakinni has a lot to give. I get the feeling that she must have enough pent up emotions and experiences, to write an incredible album. Something she should be doing to ignite the momentum of her singing career. Her raw, edgy alt pop perfection, tinged with a dose of soul, creates haunting sonic atmospheres.
OFFICIAL LINKS: INSTAGRAM – SPOTIFY – YOUTUBE
Please follow and like us: