It should be said up front that King Uche's "Uche Musa" is a wonderful EP, one that manages to pay deference to the past while still sounding somehow both of-the-moment and futuristic. It delivers a blend of Afrobeats, RnB and Hip-hop unlike anything else currently available in pop culture. Its songs are simple yet complex, both in lyrical content and emotion. One could compare King Uche to any number of cultural touch points or contemporaries and not be wrong. Born in Imo State, Nigeria, King Uche moved to Miami, Florida at a young age. Raised through hardships and challenges that eventually led him to music, King Uche states: "Life in Miami is different, there's a certain finesse to it. There's something in that culture that you can't find anywhere else."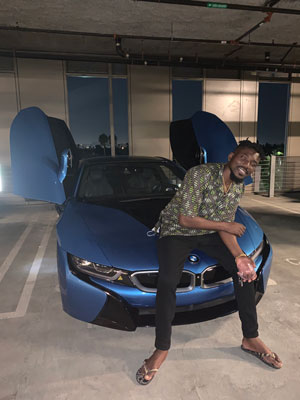 Throughout "Uche Musa", King Uche uses personal stories to connect to larger universal issues and ideas. Moreover he rides fluid genre lines like no artist has for some time. The thing that makes King Uche exciting, the thing that will propel him, is how organic his music balancing act is, how every disparate part of it feels organic, real and whole. This is noticeable right from the start with the melodic "Rise Up", which rides on a breezy head-nodding beat.
King Uche is a remarkably talented person. A noteworthy singer/rapper with a delightfully easy-on-the-ear voice, he's a musician who exudes charm like few others do. These elements all unfold on the synth-dominated "Can't Lose", which is a muscular composition.
The impossibly infectious "Games" picks up the energetic thread of the preceding track, but adds a haunting set of pads, alongside skittering hi-hats, while making good use of King Uche enhanced vocal abilities.
"Love Go" is another breezy and charming listen. It's a treat to watch King Uche work through his creative processes and explore the musical variations on the EP. Here he steps up the groove, while keeping the melodic twist of his voice beautifully understated, before he unwinds in the spoken word interlude.
His flow, brilliant as ever, combines with a remarkable wit that really makes this song. Over and above the lyrics, the thumping bass drum gives this track an upbeat and optimistic feel.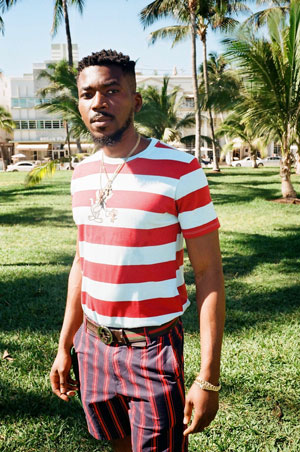 By the time we get to the final track, "Take Off", we can understand why people really like this, though. It's certainly a well-made EP, with lush production, good vibes, and strong vocals and lyricism.
These characteristics are definitely on display in these tracks, with the closer being another outwardly catchy and smooth song. It's a sunny Hip-Hop tinged track, which aspires to a mid-tempo groove. The production is detailed, and King Uche exudes a lot of confidence.
There's something charismatic about "Uche Musa" – a title that pays homage to the late Mansa Musa of Mali. It almost seems as if this EP was meant to make you feel as if you are in the room with King Uche as he dices it out narratives that are close to his heart.
This confidence and closeness, comes as no surprise from an artist and entrepreneur who has struggled throughout his life to get to where he is now. His social and political awareness is always close at hand, and present throughout this recording.
A man with multiple records to his name, Uchechukwu Oribi Okwara aka King Uche is an independent artist who has learned the ropes of the game, and is ready to take on the world with his record label, Sufferings and Offerings Music. King Uche's music has received 500K+ Audio streams & 750K+ visual streams & climbing worldwide.
Official website: www.KingUche.com | Instagram/FB/Twitter: @1KingUche | https://www.youtube.com/c/KingUcheOfficial
Please follow and like us: