InternalEye has a style that is separated from other ambient artists. He does not become  monotone half-way through his work; it's a much more moving experience. Though my tastes tend to lean toward the dark ambient and minimalistic genre, I appreciate InternalEye's synthesis between an almost spiritual ambience and more the active soundscapes on his track, "Comfortably Lucid". It is a little too ambient to be called New Age, and a little too New Age to be pure ambient. Wisps of melody waft over light percussion, and create an atmosphere conducive to any number of meditative and dreamy emotions. If you are looking to get into ambient music, this is the type of work that can ease you into the genre.
Rohit a.k.a InternalEye lures the listener into his world. His music carries the listener deep into the metaphor of life and the world's spaces as he mixes light rhythms and textured tones to create an atmosphere of mystery that allows the listener to freely cultivate his or her creative environment. "Comfortably Lucid" is a three-minute exploration of lush and highly emotive ambient music, smoothly morphing through tender, soft resonating spaces.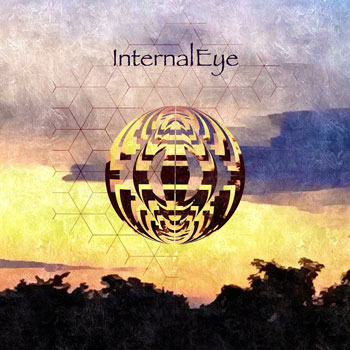 InternalEye's delicately crafted and subtle melodic creations leave a sense of calm and introspection as it moves forward in a Chillout/Ambient framework while leaving tender sonic footprints. All together it forms a fascinating and magical ride, featuring slow chord changes and most subtle composition structures offering wondrous vistas that keep shifting and playing before the mind's eye.
The arrangement spreads with serenely floating washes, smoothly meandering throughout the piece, coupled with gently fragranced, crystalline embellishments. The piano parts, nicely echoed, moves to the fore and elatedly swirls across the ears in beautiful harmony with warmly melodious sequences and sublimely expanding horizons.
"Comfortably Lucid" immediately attracts with its deeply reflective atmosphere with continuously embracing and immersing grace of opaque realms. It serenely floats and slowly culminates into splendor and then peacefully diminishes into harmonious reverie. The title itself goes a long way in describing the sonic essence of the music.
I appreciate that while there is subtle diversity in InternalEye's musical landscapes, there is also a sense of continuity that that allows the listener to be drawn along in its current without any major course changes or stylistic shifts. InternalEye is a master of audio alchemy with a refined sense of blending electronic sounds and textures to create musical compositions of great depth and beauty.
OFFICIAL LINKS: WEBSITE – YOUTUBE – FACEBOOK – ITUNES
Please follow and like us: