Prepare to be blown away by the meteoric rise of a young prodigy hailing from the vibrant streets of Atlanta, Georgia. At just 18 years old, the rap sensation known as Improvise has burst onto the scene with an electrifying force that commands attention and leaves a lasting impact. Since his rap journey began in September 2021, Improvise has been on an unstoppable mission to refine his craft with every release, undeterred by any missteps along the way. With an unwavering focus on growth and a relentless pursuit of perfection, this emerging artist is destined to conquer the hip-hop world sooner or later.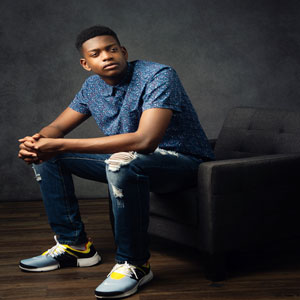 Improvise unleashed his highly anticipated debut EP, 'Punch In Freshman,' under the esteemed Ciity of Gods imprint just a month ago. This awe-inspiring collection of six tracks serves as a testament to his undeniable talent, effortlessly showcasing his lyrical prowess and singular charisma. Each song is a testament to his steadfast dedication to the art form, proving that Improvise is not just another rapper, but a force to be reckoned with.
Let's dive into the sonic tapestry woven by Improvise on 'Punch In Freshman.' The journey begins with 'Congested,' a pulsating masterpiece produced by the dynamic duo CoastMadeItJump and NoPromoLex. Anchored by hypnotic drums and haunting synths, this track sets the stage for Improvise's deep and resonant vocals to take center stage. His conversational delivery style adds the perfect finishing touch, drawing listeners into his world from the very first beat.
As the EP unfolds, we are treated to a transcendent experience on 'Attribute Upgrade,' produced by the visionary Nikola Studios. This introspective gem takes us on a mesmerizing voyage, propelled by a captivating rhythm that echoes in our souls. Improvise's seamless flow and velvety-smooth voice provide the ideal backdrop for his storytelling skills to shine, leaving an indelible mark on our mindset.
But Improvise doesn't stop there. On 'Impro vs 5Star' featuring the incomparable 5$tarMean, a symphony of voices intertwines with dynamic finesse. Produced by the ingenious Fredo, this track elevates the EP's energy to new heights, demonstrating Improvise's versatility as he effortlessly weaves his verses into the tapestry of sound.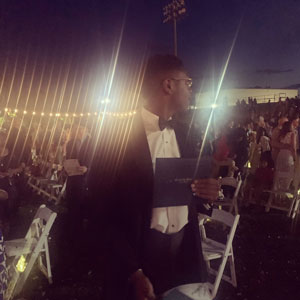 As we venture further, 'Just Talking' emerges as a nocturnal sounding lyrical serenade adorned with haunting keys. Once again, Improvise delves deep into his introspective realm, painting vivid portraits with his words. The raw emotion emanating from every bar is a continuing testament to his authenticity and artistry.
Prepare to be transported to another dimension with 'Paradigm' featuring the eclectic Ilus Suli. Produced by the collaborative brilliance of CoastMadeItJump and Proda, this aural epic envelopes us in a cinematic soundscape. Improvise's commanding presence and Ilus Suli's melodically inclined rhymes meld together seamlessly, creating a harmonious fusion that will undoubtedly leave you craving more.
And as our journey through 'Punch In Freshman' reaches its conclusion, we find ourselves caught in the spellbinding embrace of 'Trapped by My Flows,' expertly produced by the visionary Aceprime. Here, Improvise's signature storytelling tones intertwine with the mesmerizing beats, leaving us spellbound until the very last note. Improvise is more than just a rapper; he is a force of nature, a rising prospective whose talent knows no bounds.
With every release, Improvise continues to push himself, defying expectations and carving his own path. His realness, undeniable skill, and magnetic personality shine through in every bar, drawing hip-hop and rap enthusiasts into his orbit. Brace yourself for an extraordinary journey through sound and emotion as you dive into the world of Improvise. He's here to stay, and his star is only beginning to rise.
OFFICIAL LINKS:
https://instagram.com/improvise.1?igshid=MzRlODBiNWFlZA==
https://music.apple.com/us/album/punch-in-freshman-ep/1690240727?ls
https://on.soundcloud.com/VB7Jp
https://open.spotify.com/album/2qZXI4e4KHMZlNNxvh9BD7?si=p2bQnWFTQIKcAwnQ5R31Mw&context=spotify%3Aalbum%3A2qZXI4e4KHMZlNNxvh9BD7
Please follow and like us: