Kruder and Dorfmeister were truly the leaders of the remix school. Anything that fell into on their hands got sculptured and molded into a totally different piece of musical work.  To my mind they produced some of the most elegant modern music being made, period. Call it what you will: acid jazz, ambient, drum and bass, techno. The bottom line: the resulting remixes were always excellent.
In 1998 there was a collective project released, entitled The K&D Sessions – a compilation of remixes from the previous five years of works by either Richard Dorfmeister, Peter Kruder or both of them. It was released as a 2-CD disc set and as 4 vinyl record set by Studio !K7. Either way this compilation was released to positive reviews and reaching an almost cult status.
Now Funkdub [3DJ], co-founder of @funkdub has had the brilliant idea to revisit the Kruder and Dorfmeister and The K&D Sessions themes, with the release of 3DJ | Funkdub Sessions IV-XVIII, MMXV The K&D Sessions | Kruder & Dorfmeister Re-Visited | Vinyl Only.    Funkdub [3DJ]  is quick to point out that this is NOT that The K&D Sessions album, but original 12″ releases or alternatives collected along the way, with a few extra tracks of the time to boot his interpretation.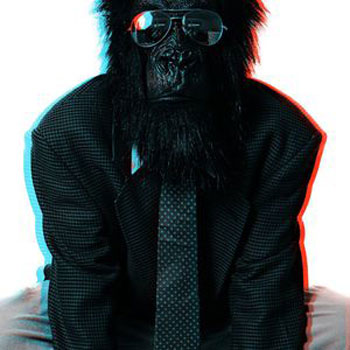 This revisited compilation contains 13 tracks which features contributions from Peter Kruder, Roni Size, Indian Ropeman, Ruby, Bomb The Bass, Damien Harris, David Holmes Mr Scruff and more.
"Kruder & Dorfmeister Re-Visited" is a superb sampler of the magic studio wizardry can effectuate on a diverse variety of musical forms. The songs fit into a variety of styles that include downtempo, jazzy trip-hop, dropping big beats, ambient with bleeps and tweaks, and acid jazz to create a lush textural sound that is sophisticated.
The end result is music that is sensual, stylish and at times visceral and even eerie. If you crave deep bottom grooving chill-out music that is both endlessly creative and challenging, you simply can't go wrong with this set put forth by Funkdub [3DJ].
This is the perfect music for almost any mood. You can use it both to hype up and to chill out. It's a 2016 look and the 90's golden age of creative electronic music which is starting to become a faded memory. "Kruder & Dorfmeister Re-Visited" feels like they are the glue of the collective thought process of all the artists whose music is mixed into this one hour and fifteen minutes epic release.
The tracks are all remixed to the highest quality and seem to merge into one big beautiful sound. So much heart and soul has obviously gone into this project and has helped to make this one of the best remix compilations in this genre out there right now.
The amazing vibes and perfect sounds, plus the warmth of vinyl, ultimately define, that you can listen to this album when you are doing just about anything…and feel good, relaxed, inspired and stimulated!
OFFICIAL LINKS: ALBUM – WEBSITE – TWITTER – FACEBOOK
Please follow and like us: