Freshbillz, the independent artist from NYC who resides in the state of Maryland, is back with another musical offering. This time, the rapper who has toured with Fat Joe and worked with Remy Ma, among others forges forward with the mixtape CERTIFIED STREET MUSIC VOL 1 (HOSTED BY DJ EYE ). Here Freshbillz blends in originals and some hot remixes, supported by producers – Cardo, Bes Gang, Danny on the beat, KETO, and 808 MAFIA and featured guests –  DOLLASIGN DRE, BG SUAVE, BOSS FAME, MZ SHOWSFACE.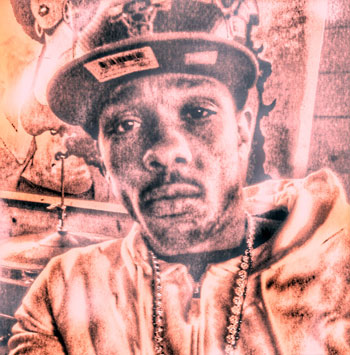 What makes the tape such a rousing success is that Freshbillz has established a two-pronged lyrical approach that's deadly efficient. While the lyrics are the most important and revealing insight into Freshbillz continued growth and maturity, his choice of producers and beats is equally telling.
There's a kind of slam poetry tinge to delivery, adding to the evocative nature. As a result, Freshbillz tackles the dichotomous groove of this mixtape with some of his most forceful and raw deliveries to date.
You'll find some curveball remixes with spacey synths and ambiance, and more complex, unexpected choices. Rather than smashing into some of these tracks head-on, Freshbillz relents slightly, matching the ethereal nature with an especially loopy and manic flow.
There is also some unorthodox and tricky arrangements: and you'll hear drum machine rattles and sweeping string samples with more of the retro sound Freshbillz loves, there's something especially pure about it, as if it's not nostalgia but actually ripped right from back in '93.
Yet again, Freshbillz stays true to his aim, sounding especially tight and focused. That even-keeled approach stands tall on this mixtape, validation of the years of wisdom and brilliant intent under his exterior.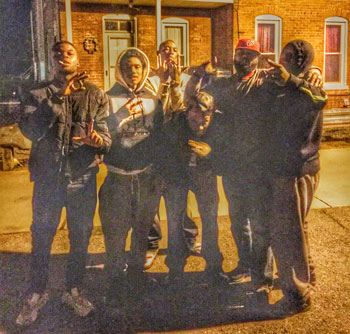 Even though there are various features lending a hand, clearly, Freshbillz wanted to keep the spotlight on his own words, his own vision. In fact his wordplay remains integral to his approach, but here he's more personal and purposeful than he was on his previous releases.
Structurally, the album is wide in scope. Vintage sound or not, Freshbillz won't be one of those fleeting MCs; he possesses such skill and drive that it's doubtful he still needs his predecessors to show him where to go next.
It's uncanny how Freshbillz treats CERTIFIED STREET MUSIC VOL 1 (HOSTED BY DJ EYE ) like an actual time machine, as he moves forward and backward between cinematic, classic and modern-day gangsta deliveries, without stopping once to catch his breath.
His lyrical onslaught is continuous as he churns out verse after verse. Luckily I don't have to understand Freshbillz; I'm just glad he exists. His strength isn't in being, specifically, a retro or futuristic rapper.
We've already got plenty of those; The industry is overrun with legends mad at the way trend-shifts have made them obsolete, still cranking out their old-style music to diminishing returns. But Freshbillz is worth your attention because he's just a very good rapper, a street-groomed stylist who's got his own lane completely figured out.
OFFICIAL LINKS: REVERNATION – FACEBOOK – YOUTUBE – INSTAGRAM – TWITTER
Please follow and like us: