What is there to say about Cypher the Avatar really? How technical of a rapper he is, how he has been very prolific over the last 2-3 years, or how he has stayed consistent during these releases?  There is a lot to say about the Cypher, including the previous statements. The man is an extraordinarily creative and talented rapper, and has impressed anybody who's laid their ears upon his work.  On his releases, Cypher the Avatar has showcased his ability to flow over a multitude of beats, rapping over airy psychedelic cuts and darker, heavier tracks.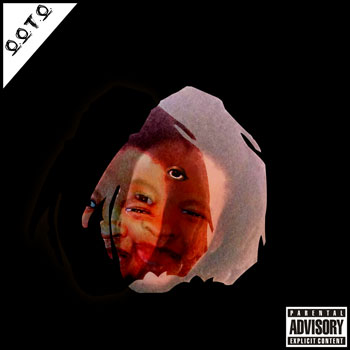 He has proven to a fierce lyrical machine, never falling short of topics to rap about, whether its outspoken confrontation or deep introspection. His recordings have been dynamic with the focus on strong lyricism and complex rapping throughout, never ceasing to amaze with how he can maintain himself on the mic without losing his breath or messing up a line.
On discussing his new EP "mindless music: journey through sounds", Cypher the Avatar states: This EP is mainly to showcase my production skills, with my rap taking the backseat during some parts.
His commanding presence and dexterity are the makings of a great rapper, whether these skills can simply 'take a backseat' remains to be seen. Cypher shows his mastered skill at characterization and metaphor mixed with black humor like never before on Jesus Ice ft. Elithedyl (prod. by CxA).
Moving ahead, the transitions of mood and scenario, are tempered with soulful, swirling, and ghoulish instrumentals that almost mirror experimental post-rock, and reaches their creative apex on HandleBars ft. Elithedyl (prod. by CxA) and Erase Me (prod. by CxA).
"mindless music: journey through sounds" is unencumbered by the filler that plagues many hip hop albums, making its steadily paced vision of ambition, insanity, and justice easy to sit through.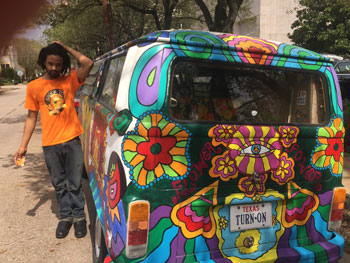 The beats on this recording resonate with creative detail, even when they're in a minimal asset, as can be evidenced on bass, drum and synth driven arrangements of SAWmusic ft. Kali Ma (prod. by CxA), E A R T H (prod. by CxA) and D E M O N S (prod. by CxA).
Sometimes Cypher the Avatar throws in playful, dancing synth sounds and effects, not only to fill the audio canvas, but to play an almost call-and-response duet with the raps. This can be heard on Who Dis?? ft. AWYL (prod. by CxA), Boomerang (prod. by CxA) and BLACK and PROUD ft. abdül (prod. by CxA).
Cypher has grasped the most elusive embodiment of hip-hop music: the crafting of an off-kilter, creative leftfield album that doesn't sound too weird or experimental to make it unlistenable. The display of skill, material, production, and timing puts this 15 track piece into another category altogether.
Nothing is more boring than an album full of beats, however 'hard', all sounding exactly the same, without range or creativity! Cypher the Avatar actually has soul and that is why his production goes through the moods experienced on "mindless music: journey through sounds".
Here we have an album where the artist has balanced all of the necessary elements: confidence and strength, nuance, message, depth, pathos, inspiration, and most importantly, vision.
OFFICIAL LINKS: SOUNDCLOUD – TWITTER – INSTAGRAM – YOUTUBE
Please follow and like us: